5 Ways Digital has Reshaped Pharma Marketing
Healthcare sector might be slow to adapt to the digital marketing revolution. But these days pharmaceutical marketing companies are making some big steps towards digitization and are quickly developing a series of innovative Pharma Digital Marketing Strategies.
But what is a Pharma Digital Marketing Strategy?
Pharma Digital Marketing is the marketing of pharmaceutical products or services by using digital technologies. These days, for instance, pharma digital marketing companies are providing customer service portals, live video reps, and e-sampling.
The new digital transformation in pharmaceutical marketing companies bringing both challenges and opportunities for Pharma Digital Marketers. If you are finding it difficult to adapt to the big changes in healthcare marketing, don't worry.
Here's a blog to guide you through Pharma Digital Marketing in Mumbai. It will help you find your way through Pharma Digital Marketing trends of tomorrow.
moPharma
Have a Glance
INDEX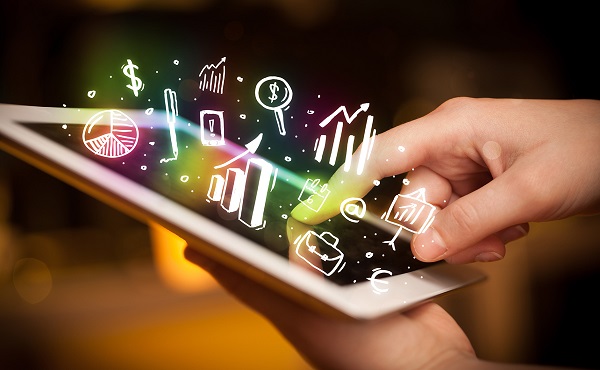 Digital world is a visual world

People prefer to watch visual info rather than text. That's why every modern pharma marketing campaign is based on the visual info, and a video is the best way to visualize your message.

Everybody love videos. Physicians, patients, search engines, social media and every other pillar of digital marketing. That's why video has become a must-have element of every pharma digital marketing strategy.



Digital channels replaced regular forms of advertising

A recent study showed that Pharma Digital Marketers are increasing their budgets for digital advertising. Pharma digital marketing and social media marketing budgets are getting larger as well.

These new Pharma Digital Marketing Trends represent the industry's response to the changing world. A world where 72% of internet consumers are searching for medical information online and where 47% of them are searching info about HCPs, hospitals and other facilities online.

Pharma is also increasingly turning to digital advertising. And it's relocating its efforts, personnel, and money to digital advertising channels.

Digitally savvy physicians

Physicians are spending most of their day on computers, tablets, and mobile phones. They no longer limit themselves to medical journals and printed publications. Today's tech-savvy physicians are using Google to find clinical textbooks or medical journals.

That's why Pharma Digital Marketers are marketing to Google just as much as they do to physicians. Optimizing your pharma brand's website is of vital importance for reaching modern HCPs.

Since physicians are turning to Google for medical information, Pharma Digital Marketers are doing all they can to ensure that HCPs bump into their website when browsing the net. Getting doctors to visit your website is often half the work. The other half is getting them interested in your product.

Well informed consumers

There was a time when patients were limited to recommendation provided by doctors. These days people are likely to do their homework before they even enter that doctor's office.

Today's patients see healthcare as a collaboration between themselves and physicians. Patients are now consulting Google on issues that influence their health-related choices.

People are primarily Googling for specific diseases or medical conditions, but they are also searching for info about various treatments and procedures. Also, they base their choice of HCPs on the info they find on the internet.



Changing target audience

Nowadays Pharma Digital Marketers increasingly target consumers and payers with their campaigns. Doctor's decision making is in many ways affected by patient's health literacy and a well- informed patient always has a saying in the decision-making process.

Pharma Digital Marketing Companies are using everything inbound has to offer, from email marketing and social media channels to video marketing and video campaigns. As healthcare sector is evolving, so is the relationship between physicians and sales reps. And a multi-channel approach is more likely to make an impact on pharma brand's target audience.

Hope that this blog will help you make necessary changes in your Pharma Digital Marketing Strategy. And if you want to learn more about digital strategies in the pharmaceutical industry sign up here and learn all you need to know about digital marketing in pharma.





Global healthcare is facing massive disruption. Pressures such as an 'always on' social media and the new opportunities presented by partnership and collaboration with developers of ground-breaking technologies are contributing to a new, exciting and innovative era, transforming the way in which health companies need to behave in order to stay ahead of the game.

Five key trends shaping the future

A number of key trends stand out as actively shaping the future of healthcare globally.

Major demographic shifts

A rapidly growing and ageing global population is putting pressure on the already-strained global healthcare industry. The UN predicts the world's population of 7.6 billion will explode to 9.8 billion by 2050. Worryingly, this growth will occur largely in countries already struggling to meet basic healthcare needs. Adding to these pressures is the sharp growth
in an 'over-60' population, as well as a burgeoning middle class, all of whom have higher expectations from their healthcare systems.

Growing crisis of chronic diseases

The rise in obesity worldwide is unprecedented, having more than doubled since 1980, with over 39%
of adults classed as overweight in 2014. Diabetes has also seen a global meteoric increase, with more than 422 million adults suffering from diabetes in 2014 – nearly quadrupling since 1980. Unsurprisingly this stark increase in such conditions produces a critical strain on global healthcare resources.

Increasingly stretched and depleted resources

Advances in healthcare are offset by the inability to pay, forcing governments to make hard choices. Wide country differences exist in GDP percentage spent on health and many developing countries, including India, Indonesia and Pakistan, fall well short of what is considered an acceptable level of public spend on healthcare by UN Sustainable Development Goals.

Consumer empowerment

Industrialised nations are increasingly focusing on quality of service and convenience of care. Issues such as long waiting lists and excessive travel time to clinics are becoming increasingly unacceptable, while patients seek similar levels of convenience experienced in other areas of life. These shifting consumer attitudes provide an opportunity for new entrants to the market and risk leaving more traditional, product-centric pharma behind.

Disturbing lack of trust

Despite the industry's promising 4-point percentage increase in trust globally from 2016-17, highlighted in the Edelman Trust Barometer, it remains in the middle of the pack globally when compared across industries. Data shows that only 65% of the population trusts the healthcare sector, sitting well behind the trust enjoyed by the technology sector with an 11% lead. The food and beverage, transportation, education and automotive industries also all out-perform the healthcare sector regarding public trust, albeit not by a huge margin. This lack of trust in the healthcare industry makes it harder to reach stakeholders through traditional authority gures and has driven greater reliance among consumers on social media and personal endorsements for health education.

Five top tips for embracing change

Embrace technology and analytics

New entrants from technology and consumer industries, offering time- saving and convenient solutions, area key threat to pharma companies. Remote patient monitoring has become a focus for many technology companies, while webcam doctor consultations such as Pushdoctor are on the rise. Pharma must fully embrace new technology and analytics, and adopt a more patient-centric model. The NHS is certainly moving in this direction, as demonstrated by its recent trialling of a 24-hour service for Londoners that offers GP consultations via smartphone videolink.

Seek better and more effective partnerships

Crucially, pharma companies should be looking to form partnerships with new entrants and technology companies. Indeed, the relatively high trust enjoyed by the technology sector presents an opportunity for pharma to bene t from the trust 'halo effect' if it forms partnerships with tech for healthcare solutions.

Adopt more flexible and adaptive operating models

Old premium pricing and funding models are changing. With more personalised medicines targeting specifc patient groups, payers cannot apply the old funding approach but need to and new ways to reward innovation. Working closely with payers to factor in pricing flexibility and risk-sharing in value assessments, and understanding the wide variations in global healthcare systems and the challenges they face in providing patients with access to medicines is key.

Support growth of healthcare resources

Pharma sales are negatively impacted by the lack of healthcare infrastructure required to move a patient towards eventual treatment. It thus makes clear business sense to tackle this skills shortage. Companies should be developing forward-thinking initiatives which connect and engage with consumers and the wider medical community in new, surprising ways, such as setting up a foundation to pay for the training of new doctors and nurses.

Demonstrate heightened sense of accountability and transparency

Considering the approach of the more trusted technology sector, it is necessary to break down the formal, corporate approach adopted by many pharma companies. This means not only embracing the use of digital and social media, but going beyond distributing 'corporate speak' through these channels. The health industry will need to be more comfortable dealing with audiences outside its comfort zone to demonstrate a heightened sense of accountability and transparency, so crucial to building trust and reputation.

The role of comms in pharma's future

Sharpen social media approach and attract new partners. Many of these future opportunities rely on companies stepping out of their corner as a developer of medicines and becoming more involved in providing solutions for the entire management of the disease – from initial diagnosis right though to ongoing patient support. Certainly, no company can go it alone and forging new, non- traditional partnerships to deliver more holistic solutions will be the key to transitioning successfully into a new era. Subsequently, there will be a stark increase in competition between pharma companies to attract the best partners.

Communications has a major role to play by enhancing company image, matching the expectations of new entrants and making it stand out from the crowd. Reshaping your company's reputation into one which better fits with potential new partners may take you into unfamiliar territory. Yet in the competitive arena of seeking new partnerships, it will be crucial that you shape your communications accordingly and gain confidence in navigating the digital and social media landscape, contributing to the online conversation in a truly inspiring way.

Refresh and re-shape your reputation

To drive better commercial performance the public needs to know more than just what companies make. The public needs to know who you are, why you make what you do and how you plan to shape the future. A refreshed, enhanced company reputation can make you more attractive to potential partners, grow public trust in you, encourage media to listen to your viewpoint, attract new talent and retain the loyalty of your current employees.

Yet simply telling people isn't enough – to truly shift your stakeholders' opinions of you, you will need to:

– Frame your activity so it is relevant and compelling for your audience, tapping into people's imaginations

– Express the activity in a way that builds an emotional connection with your audience

– Own the crowded health space in a distinct way that is absolutely right for you

– Widen your engagement to drive participation beyond those directly involved in your initiatives.

Fundamentally these steps will drive awareness of the role you're playing in society, beyond just your products – and connecting to social purpose will drive trust, affinity and loyalty.

Looking ahead

Undoubtedly, within the context of the current regulatory and legal frameworks, embracing these changes might seem like an uphill battle and many people in the industry may push back. Yet for too long the pharma industry has been too passive and accepting of this regulatory, clinical and structural status quo, while companies such as Microsoft, Google and IBM are all engaging in shaping the future of healthcare. The future of pharma lies in being far more active in creating new approaches and turning 'we can't' into 'what if we could'.

Top Mobile App Development and
Digital Marketing Agency in Mumbai
Specialized for Pharma, FMCG,
Government (Unilever, Abbott, MSD).
SEO, SEM, SMO, SMM, eMail Marketing.
For more information Contact-Us
Ajit: +91 9820621021 moPharma

5 Ways Digital has Reshaped Pharma Marketing