How Do You Set Smart SEO Goals for Your Team/Agency/Project?
Have a Glance
Are you sure that your current SEO goals are the best fit for your organization? It's incredibly important that they tie into both your company goals and your marketing goals, as well as provide specific, measurable metrics you can work to improve. In this edition we outline how to set the right SEO goals for your team.
Ajit: +91 9820621021

Are you sure that your current SEO goals are the best fit for your organization? It's incredibly important that they tie into both your company goals and your marketing goals, as well as provide specific, measurable metrics you can work to improve. In this edition we outline how to set the right SEO goals for your team and shares two examples of how different businesses might go about doing just that.
It's Time to Start Doing S.M.A.R.T. SEO
A lot of people make some pretty serious resolutions at the beginning of the year.
Unfortunately, most of us have given up on them by the time February rolls around. (Some estimates say at least 80% of people have given up on their goals by the second month.)
The problem is that we go into the new year with the best of intentions, but when we don't see immediate results, or it seems like it's just taking too long, we convince ourselves it's okay to forget about them and move onto something else.
This pattern is also common in the business world.
In the new year, many companies commit to a lot of new goals, usually revolving around budgets and spending. Executives are looking for what activities to keep and which ones to cut.
Unfortunately, SEO is often assigned to the latter category.
This is often due to a simple misunderstanding of the nature of SEO and how it works. They may have had a goal to increase the amount of traffic to their websites, but if it doesn't happen immediately, the online market strategy gets neglected.
SEO is a long-term process, if it is done correctly and ethically. But the idea of waiting up to 12 months for favorable, noticeable results causes many business owners to balk.
Many business owners think SEO is a quick fix for their lagging business performance and have reduced SEO to merely selecting a few keywords to rank for. SEO is hard work that must be monitored and adjusted sometimes on a daily basis.
While you might not have the time or expertise to implement an effective SEO strategy on your own, you can lay a strong foundation for your online Digital Marketing in Mumbai by implementing S.M.A.R.T. goals.
Specific Goals
It's hard to implement and measure the success (or lack thereof) and the progress of an SEO strategy when the goals are vague and subjective.
Saying that you want to rank #1 for a certain keyword may seem specific, but as mentioned above, how will ranking #1 help achieve your business actually grow.
A lot of people can rank #1 for a range of keywords and never see any actual benefit from it.
Ranking for a specific keyword is often too large and broad a goal for small and medium-sized businesses.
A better, and more successful way of tackling this dauntingly large and vague goal is to break it down into a series of smaller, specific goals such as getting X many visitors to the website, getting X many leads, or making X many sales as a result of the internet marketing tactics.
Another important about specific goals is that everyone in the company needs to be on board and be aware of these specific goals to ensure they have a better chance of being met (or surpassed).
The easiest way to set specific and clear goals is to start listing them according to the answers you get by asking the five "W questions":
What

Is a conversion for your site? -its business goals-

Do you want to achieve with the SEO process in order to help your site to accomplish its objectives?

Is the SEO situation of the site? Present rankings and optimization?

Who

Is your target market and how does it behave?

Is the decision maker?

Are the stakeholders?

Will be involved and you can count to support you in the SEO Process -developers, writers, link builders, community managers, etc.-?

Where

Will be the SEO process activities implemented: In-house, an external agency or freelancers?

Does your business have online presence besides the site -social networks, communities, affiliates, etc.-?

Which

Are the site technical, content or promotion constraints and requirements?

Are the most important products or services for your business? (most popular, highest profit margin, etc.)

Why

Do you want to start a SEO process? -identify expectations in order to manage them-.

Is your site designed, organized and optimized as it is at the moment? -understand the reasons of the site status-
Measurable Goals
Specific goals are better than grand, vague goals because they are more easily measured. A goal that has no way of being measured is virtually pointless.
The whole idea of ranking highly for a keyword is to increase website traffic, which will ideally lead to more sales. In the process of getting more website traffic, many companies often overlook important analytics that contributed to their results.
Again, break down the large, lofty, vague goals into smaller, specific goals that can be measured. Look at how much traffic your site got, what attracted people to the site, what compelled them to make a purchase, what time had the most traffic and what the demographics were of the customers who visited your site.
Drilling down to the specifics of your analytics data can help you come up with better measurable goals that you can continue to improve on year after year.
When it comes to SEO, there are a lot of the factors you could measure.
Rank for main converting organic and local keywords

Rank for secondary benchmark organic and local keywords

Citation flow

Trust flow

Trust and citation balance

Link-building metrics

Total links built

Number of links from authority sites

Number of links from relevant sites

Real-world metrics

Increase in organic traffic

Increase in number of pages on the site that generate traffic

Increase in non-branded search traffic

Percentage increase in organic conversions

Organic Impressions
If your SEO goals can't be measured, they aren't S.M.A.R.T. goals and you'll have a harder time achieving them.
Achievable Goals
Remember the high and lofty goal of ranking #1 for a specific keyword or search term? This is not an "achievable" goal in the sense of "now that you're there, you're done." Remember that your competition wants that same place, and so it's less about "achieving" the #1 place than it is "maintaining" good rankings.
So how do you know if your SEO goal is actually achievable? Ask yourself a few questions:
Do you have the resources to hit these goals?

Do you understand how those goals will actually impact your business?

Are you in the same league as the players who currently dominate the search engine results page?

Are you ready to deal with the increased traffic?
Creating an objective that is unachievable will start the SEO strategy implementation process off on a discouraging, anxious and frustrating note. Your goals should challenge you, but they should also be in the realm of possibility.
Realistic (Sometimes Called Recorded) Goals
If your SEO goals include targeting specific search terms that are highly competitive, you'll have a tougher uphill battle to fight.
Coming up with realistic goals requires business owners to analyze and assess the health and resources of their companies.
Failure, frustration and the waste of time and resources are common results that stem from the disparity between a business goal and the insufficient resources a business has to achieve that goal.
When it comes to SEO, the "R" in S.M.A.R.T. can also stand for "relevant". When looking for keywords to target, be sure they are relevant to the products you're selling or the services you provide. If you are trying to reach the first page for a given keyword, make sure the content you offer is relevant to the intent of the search.
An indicator that your SEO goals aren't relevant is when you see a spike in web traffic, but no increase in the number of conversions.
Other S.M.A.R.T. goal schemes call this "R" "recorded". This means that the goal is something that is realistic and has physical elements such as being able to be recorded or studied.
Timely Goals
The time it takes to set up, monitor, maintain and see results from SEO are more intensive and take longer to realize than other forms of Digital Marketing in Mumbai.
Despite the waiting, Google's search rank algorithm is constantly changing, requiring constant monitoring and adjusting of one's SEO strategies.
There is no magical timeframe for SEO success. It can take many months to a few years to see any positive results from SEO.
Nevertheless, it has been observed that large goals are more likely achieved when they are broken down into more specific, measurable, realistic and achievable goals that have their own timelines and deadlines.
Having a timeframe for a goal will help you stay focused on it and will give you more motivation to achieve it.
Goals without deadlines or timeframes are more likely to get drawn out, postponed, halted or canned.
To wrap it up and put all the components together, here is an example of SEO goals that are S.M.A.R.T.:
""Our company will increase leads from organic search by 25% over 12 months. We will accomplish this by moving our targeted keywords from the bottom of page 2 to the bottom of page 1."
Specific: The company wants to increase leads from organic search by 25 percent.
Measurable: Rankings, organic traffic and results of the goal are easily measurable.
Achievable: Improved rankings is an achievable goal.
Realistic: This is a reasonable improvement to where the company is already at in rankings.
Timeline: 12 months gives the company a deadline.
While S.M.A.R.T. goals won't magically create a top-performing SEO strategy for your company, they can help you formulate a winning SEO strategy that will ultimately help your overall business and Digital Marketing in Mumbai goals and objectives to succeed.
Video Transcription
We're chatting about SEO goals, how to set smart ones, how to measure your progress against them, how to amplify those goals to the rest of your organization so that people really buy in to SEO. This is a big challenge. So many folks that I've talked to in the field have basically said, "I'm not sure exactly how to set goals for our SEO team that are the right ones." I think that there's a particularly pernicious problem once Google took away the keyword-level data for SEO referrals. So, from paid search, you can see this click was on this keyword and sent traffic to this page and then here's how it performed after that. In organic search, you can no longer do that. You haven't been able to do it for a few years now. Because of that removal, proving the return on investment for SEO has been really challenging. We'll talk in a future Whiteboard Friday about proving ROI. But let's focus here on how you get some smart SEO goals that are actually measurable, trackable, and pertain intelligently to the goals of the business, the organization.
Where to start:
So the first thing, the first problem that I see is that a lot of folks start here, which seems like a reasonable idea, but is actually a terrible idea. Don't start with your SEO goals. When your SEO team gets together or when you get together with your consultants, your agency, don't start with what the SEO goals should be.
Start with the company goals. This is what our company is trying to accomplish this quarter or this year or this month.

Marketing goals. Go from there to here's how Digital Marketing in Mumbai is going to contribute to those company goals. So if the company has a goal of increasing sales, marketing's job is what? Is marketing's job improving the conversion funnel? Is it getting more traffic to the top of the funnel? Is it bringing back more traffic that's already been to the site but needs to be re-earned? Those marketing goals should be tied directly to the company goals so that anyone and everyone in the organization can clearly see, "Here's why marketing is doing what they're doing."

SEO goals. Next, here's how SEO contributes to those Digital Marketing in Mumbai goals. So if the goal is around, as we mentioned, growing traffic to the top of the funnel, for example, SEO could be very broad in their targeting. If it's bringing people back, you've got to get much more narrow in your keyword targeting.

Specific metrics to measure and improve. From those SEO goals, you can get the outcome of specific metrics to measure and improve.
Learn Digital Marketing Courses
By now, I believe, that you have a fair idea why Digital Marketing is important for pharma sector. Some pharma companies have not yet fully embraced the digital revolution and changing times, while others have. Well, you should understand that it doesn't matter to the patients out there, the patients are increasingly expecting, and rightly so, and demanding the pharma and healthcare industry to engage themselves and provide end-to-end services.
The pharma companies that are aligned to changing times, and are using digital mediums, are also the ones reaping the benefits. Big prizes are waiting for those who can cut through all the digital noise and come-up with sustained competitive advantage using digital mediums. The others will also align soon or go out of business.
There are different ways to learn digital marketing. You can teach yourself using online material and tutorials, or you can Learn Digital Marketing from a Reputed Training Institute. These training institutes have highly experienced professionals and provide you focused and personalized training with lot of live assignments, and also provide you guidance for your placements. There are digital marketing courses specialized specifically for pharma sector.
So, go ahead, learn Digital Marketing and shine on!
Remember…
-Pharma must be in the conversation so to know how to develop better drugs.
-Digital marketing offers many ways to communicate with customers (HCPs and patients).
-Pharma must offer great content that interests customers and helps them do their jobs better. This type of content is easier to approve, less risky and leads to better long-term customer loyalty.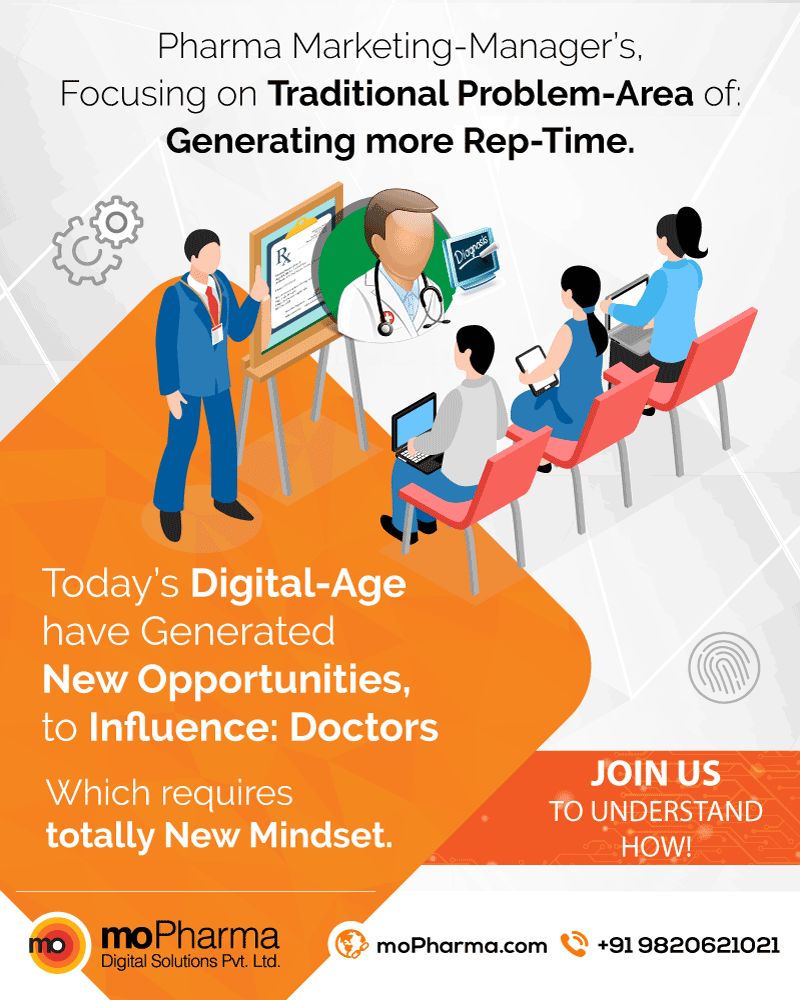 Digital Marketing Corporate Training
Corporate training has evolved rapidly in recent years. It is one of the most significant parts of its growth and long-term investment strategies. It helps to improve employees performance, moral and skills by concentrating on professional development. Corporate Training is the key to ensure development in all the spheres; so that the employees can aspire in this competetive world and bring success on their behalf. Through Corporate Training highest productivity can be achieved when the individual goals are integrated with the organisational goals.
The scope of digital marketing is growing day-by-day. Companies are also focusing on digital marketing. Providing a Corporate Training on digital marketing will help the emlpoyees to boost up their productivity in the organization. It does not restrict you to one specific job profile. Getting a digital marketing training in an organization will help you to get better salary as this is the most fascinating advantage of digital marketing. It will help in making suitable modification whenever necessary. Training in digital marketing helps in creating better understanding of the companies and the employees are able to achieve their professional goals.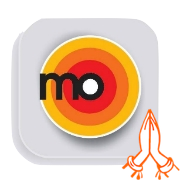 <- read more blogs of your Interest-Category
Please Share.. if you Like
Digital Marketing: Corporate Training Ajit: +91 9820621021 moPharma Leading Digital Marketing Agency for Pharma SEO, SEM, SMO, SMM, eMail Marketing, etc. Esteem Happy Clients:
Hindusatan Unilever, Abbott, MSD, AZ, Lupin, GSK, Lodha, Mumbai Police, Siemens and many more...
How Do You Set Smart SEO Goals for Your Team/Agency/Project?