Why Customer Behavior is Key to Unlocking Growth
Have a Glance
As expectations about brand interactions continue to rise, and customers place more emphasis on experiences, relying on actual trends in your customers' behavior as your north star for decision-making can help you to gain a competitive edge.
Ajit: +91 9820621021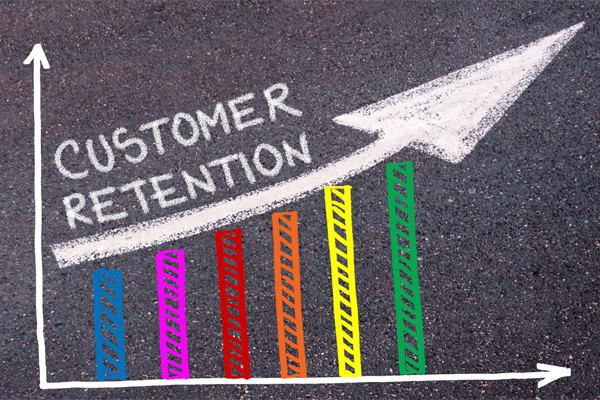 As expectations about brand interactions continue to rise, and customers place more emphasis on experiences, relying on actual trends in your customers' behavior as your north star for decision-making can help you to gain a competitive edge. Looking at how your users are responding to your value proposition can help to prioritize which experiments to run, deliver more relevant customer experiences and ultimately, unlock growth.
Take online jewelry subscription service Rocksbox, for instance, which is using an experimentation-led approach to test ideas quickly, better understand customer psychology, and tailor experiences accordingly to drive results. As VP of Marketing, Erin O'Leary and her team recently ran two experiments to determine which headline and value proposition messages were most influential in converting website visitors to members.
To gain a better understanding of what drove customers to purchase, Rocksbox first presented four different headline variations to audience segments on its website. The control option emphasized the "unlimited aspect of the company's rental service. The first variation let customers know they could try pieces of jewelry on before they bought them. The second variant emphasized the "subscription " aspect of the service, and the final one invited website visitors to "Access the Ultimate Jewelry Collection. " After monitoring results, Variant 3: "Access the Ultimate Jewelry Collection " emerged as the clear winner.
The next test again divided visitors into segments and presented them with four value proposition message variations, three of which focused on some kind of specific pricing information. But it was the last option which ended up performing the best: "Handpicked and delivered to your door. 3 pieces at a time. Unlimited swaps. "
As a result of both experiments, Rocksbox came to the realization that the feeling of exclusivity and personalized service was more important to their audience than price - a conclusion they might not have reached if not for testing.
"Without the ability to experiment, we may have not tested some of the ideas that resulted in our most significant wins because we either did not think it would make a difference, or we thought it was too risky, " says O'Leary.
There's a difference between a good campaign -one with pretty creative and smart media spending -and a great campaign.
A great campaign changes the game.
Or it changes the conversation.
Most importantly, a great campaign actually changes consumer behavior.
The difference between good and great nearly always comes down to insight. Not just any insight, but an actionable consumer insight.
What is a Consumer Insight?
A consumer insight is a nugget of knowledge about a consumer that when leveraged can help brands beneficially change the behavior of their customers.
The definition of consumer insight hints at its power: We're talking about an understanding of your customers and potential customers that can help your product or your messaging have real-world impact.
Here's why this is important to me: At LSB, we believe that advertising can't succeed unless it finds a way to make a brand matter. I know it's a simple thing to say, but it's not really a simple thing to do. And discovering a real consumer insight is the first step.
Truly Powerful Insights are More than Facts
"Insight is usually pegged to the word 'consumer' but there are myriad kinds of insight in our industry - business, media, product, brand, strategic and competitive," Merry Baskin wrote in a WARC Best Practice paper on delivering consumer insight.
In fact, there are even more types of brand insights, including social, cultural and categorical.
The point is that while there are many kinds of insights, the insights that are relevant here are the insights that motivate people, influence their beliefs and change their behavior.
Those are an important - even essential - component of brand development.
As Baskin went on to say in the consumer insight paper, "If the response is 'so what?', or 'and..? Your point is?' then you haven't got an insight. If the response is 'Aha!' ('that makes sense, I can see now why that is so, I know exactly what to do with it') then you've struck gold."
Examples of Powerful Insight
Sometimes finding consumer insights is easy. Take McDonald's and their move to all-day breakfast. Consumers were literally begging for this for years -in its release announcing the change, the chain claimed more than 120,000 people tweeted McDonald's asking for all-day breakfast in the previous year alone.
Survey after survey showed that consumers prefer McDonalds' breakfast above all other fast-food breakfasts. In the end, the burger behemoth finally made it a priority to work out the breakfast puzzle.
OK! Uncle! All-day breakfast it is!
Sometimes the consumer insights are much less obvious.
Take the case of Cinnamon Toast Crunch. It's a cereal and traditionally thought of as a breakfast food for kids. But through various methods including social listening, the people behind the brand discovered an insight about their consumer hiding in plain sight: Adults were eating Cinnamon Toast Crunch, and a lot of them were eating it late night.
Cinnamon Toast Crunch isn't just an early-morning meal, it's a late-night snack food.
Thus, Cinnamon Toast Crunch became the Official Cereal of Late-Night. The realignment played out in a number of ways, including UGC and increasingly wacky stunts clearly aimed at irony-loving Millennials more than kids.
Most importantly, it seems that the focus on grown-up tastes and messaging worked.
Finding Insights is Easy, Right?
Well, it is and it isn't.
Consumer insights are uncovered in a variety of ways, including through primary research and secondary research.
What might this look like? Here are a few ideas, some primary methods and some using secondary methods, and some of which are a combination of the two:
In-depth consumer insight mining program

Trends analysis

Social listening

Consumer feedback

Focus groups

Surveys

Individual interviews

Experimental studies (A/B testing, etc.)

Psychological research
And remember: Talking to and observing people is easy, but you need to dig. You need to uncover what makes people tick.
You can start by being a student of human behavior. Look deep into people's patterns. Where do they deviate? What motivates them? Why are they engaging in a behavior? What outside influences are there? And, perhaps most importantly, why REALLY are they engaging in a behavior?
Look for common threads and outliers. Look for tension. Oftentimes where there is tension there is emotion, and we all know that where there is emotion, there is affinity.
Understanding your customers' needs is a critical step towards determining which messages resonate most effectively with your target audience and unlocking insights into customer behavior. When choosing which tests to run, don't forget to use real customer behavior as your guiding principle, much like adventurers rely on the North Star as a natural compass.
"Start with customer research. Use tools like UserTesting.com, your own lists, employees who use the product or service, even your friends!, " says O'Leary. "Ask them what they think and understand their pain points. Then you can brainstorm what experiments may solve those pain points, and prioritize based on opportunity for impact and level of effort. "
Learn Digital Marketing Courses
By now, I believe, that you have a fair idea why Digital Marketing is important for pharma sector. Some pharma companies have not yet fully embraced the digital revolution and changing times, while others have. Well, you should understand that it doesn't matter to the patients out there, the patients are increasingly expecting, and rightly so, and demanding the pharma and healthcare industry to engage themselves and provide end-to-end services.
The pharma companies that are aligned to changing times, and are using digital mediums, are also the ones reaping the benefits. Big prizes are waiting for those who can cut through all the digital noise and come-up with sustained competitive advantage using digital mediums. The others will also align soon or go out of business.
There are different ways to learn digital marketing. You can teach yourself using online material and tutorials, or you can Learn Digital Marketing from a Reputed Training Institute. These training institutes have highly experienced professionals and provide you focused and personalized training with lot of live assignments, and also provide you guidance for your placements. There are digital marketing courses specialized specifically for pharma sector.
So, go ahead, learn Digital Marketing and shine on!
Remember…
-Pharma must be in the conversation so to know how to develop better drugs.
-Digital marketing offers many ways to communicate with customers (HCPs and patients).
-Pharma must offer great content that interests customers and helps them do their jobs better. This type of content is easier to approve, less risky and leads to better long-term customer loyalty.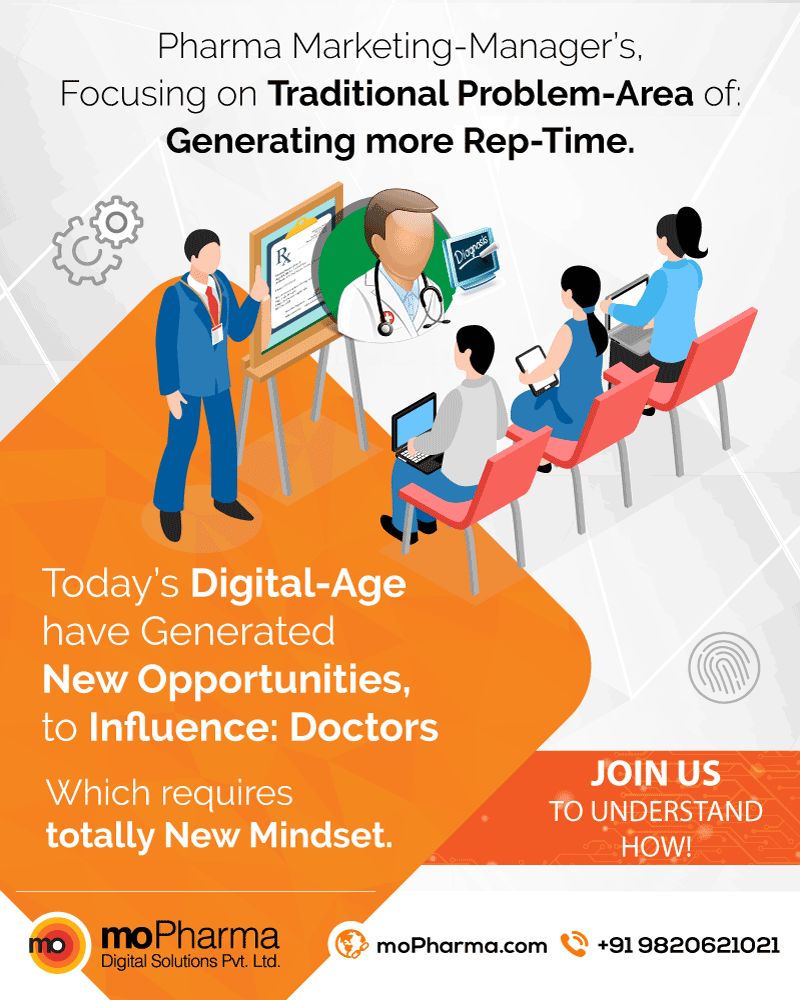 Digital Marketing Corporate Training
Corporate training has evolved rapidly in recent years. It is one of the most significant parts of its growth and long-term investment strategies. It helps to improve employees performance, moral and skills by concentrating on professional development. Corporate Training is the key to ensure development in all the spheres; so that the employees can aspire in this competetive world and bring success on their behalf. Through Corporate Training highest productivity can be achieved when the individual goals are integrated with the organisational goals.
The scope of digital marketing is growing day-by-day. Companies are also focusing on digital marketing. Providing a Corporate Training on digital marketing will help the emlpoyees to boost up their productivity in the organization. It does not restrict you to one specific job profile. Getting a digital marketing training in an organization will help you to get better salary as this is the most fascinating advantage of digital marketing. It will help in making suitable modification whenever necessary. Training in digital marketing helps in creating better understanding of the companies and the employees are able to achieve their professional goals.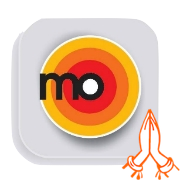 <- read more blogs of your Interest-Category
Please Share.. if you Like
Digital Marketing: Corporate Training Ajit: +91 9820621021 moPharma Leading Digital Marketing Agency for Pharma SEO, SEM, SMO, SMM, eMail Marketing, etc. Esteem Happy Clients:
Hindusatan Unilever, Abbott, MSD, AZ, Lupin, GSK, Lodha, Mumbai Police, Siemens and many more...
Why Customer Behavior is Key to Unlocking Growth