3 Best Business-Analysis Practices by IT-Head
Business analysis roles in software development projects or enterprises can vary surprisingly. How do you know what your personal role entails? : moPharma
Getting on Implementing Software-System is challenging, and not a little daunting. Business analysis in a software development context can be more challenging than others.
Business analyst roles are often loosely defined and require a heck of IT-skills. Project-Management, People-Management, Business-Smarts, Wireframing, prototyping etc. You should have 100% clear what business analysis entails and the tools.
If you are new to Business-Analysis, get properly trained from Expert BA through in-house workshops or Senior. Also learn good Business-Analysis-Tools. Remember, you're the person who has to understand the specific problem the software claims to solve, and convey that to the rest of the team throughout the software development lifecycle. Continuous learning is expected in many workplaces, especially in fast-moving industries such as software development or mobile app development company.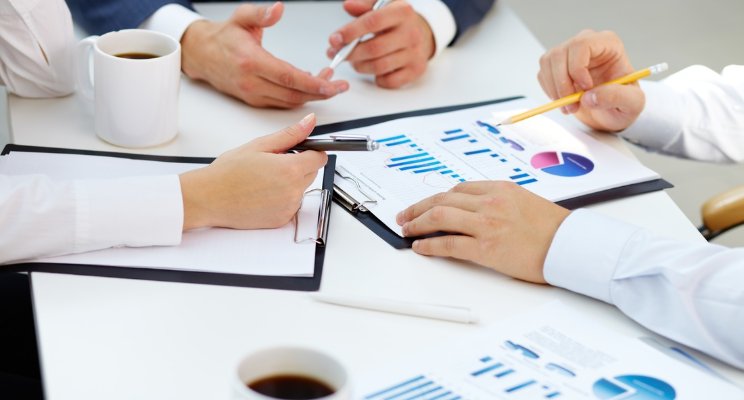 Best Practices for IT Head
Don't fear Agile development; embrace it.

BAs are essential in defining business strategies. Also in smoothing relations between business and tech-teams. See the connections between requirements and user stories. Software-Projects can be a great opportunity for BAs to add value for stakeholders and improve processes.

Business analysis profession needs continuous monitoring and execution from Initiation till the End of project with great amount of disciplines and rules. Need to use few methodologies like:

Project estimation
Six Sigma

Modeling – use-cases, business-cases, business-processes, data. You name it, and you can model it.
Item/Issue tracking
SWOT analysis
Elicitation methods, such as interviews
Brush up your stakeholder management skills
Experienced BAs will tell you that managing stakeholders is one of the most challenging parts of any software development project. Stakeholders are people, and people are unpredictable. It's the Business Analyst's job to actively listen to stakeholders and their needs. In fact, communication is so important for BAs that BABOK identifies it as one of the profession's essential 'soft skills'.
But great communication is more than listening. Business analysts also have to convey complex problems clearly to individuals in disparate disciplines – that involves a creative approach to wicked problems and a willingness to involve stakeholders in solutions.
Conflict resolution is also part of a Business Analyst's skillset. Carey Schwaber, an Analyst at Forrester Research, points out in CIO that her job involves being something of a smooth operator in tense situations. "(Business Analysts) are good at finding common ground; they are good at being objective," says Carey. "They are really looking at oftentimes conflicting needs from the business and from IT. So, to be able to understand where each party is coming from is essential."
Go deep into the tech side of the job
Obviously, business analysts on a software development project need to have tech smarts. But that doesn't mean simply knowing what a software can do for a business; it also means knowing the limitations of software solutions and being honest with stakeholders.
If a new software development is highly complex or involves over-writing a long-established legacy system, that new software development may not be cost effective. Business Analysts have to understand the full implications of every tech project like mobile app development or software development project, and the possible impacts of all software requirements.
Business analysts needs to have skills in disparate areas, and it can seem a tall order for first-time BAs to get comfortable with the role. But by keeping these best practices in mind, even new Business Analysts will have the tools to implement complex software development projects successfully.
The Responsibilities of the BA Manager
The first core responsibility of the BA Manager is managing the team. BA Managers tend to be practice oriented. They strive to help grow and challenge their BA's to be the best BA's that they can. The BA Manager must know and understand the skills every BA needs and have the ability to help each BA perfect them. Understanding each BA's strengths and weaknesses will help them create a development plan for their BA's.
In order to help their BAs, the BA Manager must have already possess these skills and continue to practice and modify them. Ideally, good managers should also have coaching, mentoring and training skills and provide a work environment that fosters open and honest communication for the betterment of each individual and the team.
Common tasks of a BA Manager include:
1. Recruiting and hiring for an expanding BA team.
On a growing team, the BA Manager may spend a significant amount of time looking through resumes, conducting phone screens, hosting and coordinating in-person interviews. Not only are they looking for the right analysis skills, but the BA Manager must be in tune with the strategic needs of the organization, seeking out candidates that are right for the culture.
2. On-boarding and training new hires
Hiring good talent is only the beginning. Putting them in a position to be successful takes some effort as well. Developing the program to on-board new BA hires includes domain training, project shadowing, and eventually a transition to independent work on their own project.
3. Coaching, reviewing and encouraging growth
A BA Manager can benefit from regular 1-on-1 meetings with their direct reports. A good approach for these meetings is to encourage the BA to set the agenda, allowing them the opportunity to voice specific areas of concern. Other topics you might want to address include validating their approach to work, relationships with other project stakeholders, and estimating both effort and duration. This can also be a good time to check their progress on specific projects, assess how they manage their time, determine availability as a resource for other work, and uncover synergistic opportunities to assist the others, through knowledge earned on a previous project.
4. Defining best practices
Because every organization has slightly different BA needs, it is important for the Manager to define what this means for their team in their particular organization. This involves managing the tools and templates the BA's will use, how the team will use these tools and how the tools fit into their organizations software development program.
5. Planning and resource allocation
The BA Manager must be prepared to assist with long-term staffing decisions, forecasting how his team could be assigned to serve on future projects.
6. Helping to execute organizational goals/h2>
It is critically important for the BA Manager to be aware how the role of the BA fits within the organization. Additionally, the BA Manager must effectively communicate this to their team in ways that the BA can understand and deliver on. It is no great surprise that organizational direction can change over time, even in the very short term. Therefore, it is important to be able to adapt to changes quickly and have the ability to communicate these messages to the BA team in a timely manner.
The role of the BA Manager can look different depending on the size of the organization. The description of the BA Manager responsibilities above are in line with the BA Manager of a larger organization. In larger organizations, there is a greater need for a BA Manager because the BA team may be much bigger than that of a smaller organization where the Manager may also play other roles. Smaller organizations may have less of a need for a BA Manager and those responsibilities may be absorbed by a few different roles.
It is important to note that the BA Manager will sometimes need to also play an execution role. This is likely when there are large, highly visible projects. When this happens, the BA Manager often acts as the BA Lead. In large organizations, the BA Manager and BA Lead are often separate roles whereas in smaller organizations, they are combined into one role.
If you are looking to build your next (or first) mobile app and need help with one or more of these steps, you're in luck! The moPharma Group welcomes app owners at any stage in this process. Whether you are a startup or Fortune 50 company, we have the team and knowledge needed to deliver a fantastic mobile app. Please don't hesitate to write us today.
3 Best Business-Analysis Practices by IT-Head