Unexpected Trends in 2018 Social Media Research
Have a Glance
While some marketers are under the assumption that it's mostly younger internet users you can reach through social media, our latest statistics prove this simply isn't the case.
Ajit: +91 9820621021
2018 social media research is teaching us at least one thing: This may be the year that social media changed forever.
Released hours ago, a new report from my friends at Edison Research and Triton Digital uncovered a trove of statistically significant social media usage irregularities that may herald a dramatic shift in how and why Americans use social media (or don't).
Here are the extremely important 2018 Digital Marketing Trends that this report surfaced.
There's no digital audience that can't be reached via social media.
While some marketers are under the assumption that it's mostly younger internet users you can reach through social media, our latest statistics prove this simply isn't the case.
In fact, being an internet user now means being a social networker.
98% of digital consumers are social media users and figures are consistently high among 55-64s, with 94% of this age group actively using the platforms. These figures show that there's practically no digital audience that cannot be reached via social media today.
1 in every 3 minutes spent online is devoted to social media.
Globally, digital consumers are now spending an average of two hours and 15 minutes a day on social networks and messaging.
This means one in every three minutes of online time is dedicated to these activities.
Despite all age groups being social media users, it's the younger consumers who are proving to be the most enthusiastic users, with 16-24 year-olds devoting an average of two hours and 58 minutes to social media every day.
Over half of social media users are 'Brand Followers'.
Social media is a key consumer touchpoint and an essential channel for brands looking to increase their following.
Almost 4 in 10 internet users say they're following their favorite brands on social media, while a quarter are following brands from which they're thinking of making a purchase from.
This tells us many social networkers are happy to be exposed to branded content on their newsfeeds, proving the value that lies in having an active social presence that positions a brand in the right way.
Social media is a key channel for consumer research.
16-24 year-olds are now more likely to use social media to research brands than search engines.
This shows how social is expanding its influence across the purchase journey, now firmly making its claim over the research phase.
A quarter of 16-24s say that seeing a brand or product with a lot of 'likes' would encourage them to buy something, and even among 35-44s, it's a fifth who say so.
This demonstrates the increasing potential for to act as a major revenue generator for marketers, and an important way to diversify revenue streams beyond advertising.
News and entertainment are big reasons for using social media.
While staying in touch with friends consistently tops the list of reasons for consumers to use social media, they're now almost as likely to use them for keeping up with the news.
This shift aligns with the evolution of social networks into multi-media platforms, offering clear potential for publishers to expand their reach across these channels.
Internet users are mostly accessing social media via their mobiles.
In the realm of social media, the smartphone is now king.
Having seen a sharp increase in engagement over the past few years, mobile has taken over as the number one access point for social media.
Despite the fact that users are still using computers to access these platforms at least some of the time, PC/laptops are declining as social devices.
This shows it's more important than ever for marketers to implement a mobile-first strategy across the board and to stand out from the crowd with innovative mobile strategies.
Video watching on social media is now a mainstream activity.
Virtually all social networkers have watched a video clip online in the last month and a great deal of this is happening on social media.
56% of Facebookers have watched a video on Facebook in the last month, as have about 4 in 10 Snapchat and Instagram users.
As more people become acclimatized to consuming video on social networks, clear opportunities are arising for Facebook and other platforms to move aggressively into the world of TV. We've already seen this to an extent through Facebook's recent partnership with FOX Sports which allowed them to stream the UEFA Champions League.
Facebook dominates the social landscape, but not for visitation.
Globally, Facebook remains the dominant social platform when it comes to membership, with 90% of internet users being members of at least one of its four main services.
For visitation however, it's YouTube that claims the top spot.
Despite this, Facebook can still boast having one of the best ratios of members to visitors, with the vast majority of members visiting the site in some way, even if only 52% consider themselves to be actively engaging with or contributing to it.
Elsewhere, Instagram has now taken its lead ahead of Twitter among 16-44s.
Social Media Usage Is Down Overall
For the first time ever, fewer Americans are using social media than the year prior. Edison Research contacted 2000 people aged 12 and older, using random digit dialing techniques, the same methodology used each year.
In 2018, however, they found that 77 percent of Americans use social media, compared to 80 percent in 2017.
This is a nearly four percent drop in social media usage nationwide. While not massive as a solo data point, remember that social media usage has increased a minimum of three percent, and an average of 7.77 percent, for the past nine years.
In terms of what we consider to be the primary "social networks" (Facebook, Twitter, Linkedin, Instagram, et al.), we may have reached "peak social media." It's likely that we'll see a subsequent decline in usage in 2019.
This is because young Americans are embracing messaging platforms like WhatsApp, Facebook Messenger, Snapchat, and others, while using the core social networks less. I certainly don't foresee a massive "extinction event" that would cause a collapse in social media usage, but the migration away from public social toward private social is very, very real.
Any drop in social media usage is unprecedented, and indicates that Americans are not wholly satisfied with social in ways they may have been in the past.
Facebook Usage Is Down Overall
Facebook is the biggest contributor to the overall decrease in social media usage. Last year, more than two-thirds of all Americans said they use Facebook. This year, usage dropped from 67 percent to 62 percent, the first decline in Facebook's history.
Perhaps the constant arguing (about politics, mostly) on Facebook is making it a less joyful experience and chasing people off of the platform. I don't think that's the only reason for the decline, but it's certainly part of it.
Facebook Usage Is WAY Down Among Young People
Facebook's demise as a hangout for young Americans has been long rumored, but the math finally supports the premise.
Among 12 to 34 year-olds, Facebook usage declined a staggering 15 percent in one year. Usage is still high, at 67 percent of young Americans, but such a precipitous decline does not bode well for the future of the platform.
And in a related trend, for the first time ever, Facebook is more popular among middle-aged Americans than it is among young Americans. This is remarkable, considering that Facebook was developed as a platform that ONLY students could use.
Twitter Usage Is Also Down
While the decline in Facebook usage represents the biggest share of America's reduction in social media time spent, Twitter experienced a similar falloff.
Twitter's overall usage is-as it has been for a long time-about one-third that of Facebook.
But this year, Twitter's usage also declined for the first time ever. This pattern mimics Facebook's almost exactly, with a bump between 2016 and 2017, and then a retreat in 2018.
This 2018 social media research found that 21 percent of Americans 12 years or older use Twitter, making it the sixth most popular social network.
Snapchat and Instagram Are Pulling Away Among Young People
In 2017, 19 percent of Americans 12 to 34 used Snapchat more than any other social network. Instagram was best-loved by another 18 percent.
This year, Snapchat is the favorite social network of 29 percent of 12 to 34 year-olds. This is a huge climb in just 12 months. Instagram also saw growth, with 22 percent now saying it's their favorite.
What are these young Americans using less, so that they can use Snapchat and Instagram more? Facebook, which declined as a favorite from 48 percent to 35 percent in one year.
Photo-Driven Social Media Is Ascendant
Every social platform features a lot of photos. But only three are almost entirely photo or video dependent: Instagram, Pinterest, and Snapchat.
Among the top six social media destinations, only those three saw an increase in usage in the past year, with Instagram moving from 34 percent to 36 percent, Pinterest moving from 30 percent to 31 percent, and Snapchat moving from 29 percent to 31 percent.
The more text and opinion-oriented platforms (Facebook, Linkedin, Twitter) were either flat or experienced a decline in usage.
In a complex and conflicted world, the relative escapism offered by thumbing through photos on Instagram, or creating the ultimate wish list on Pinterest, may be a welcome respite from the snark of Twitter or the sales pitches on LinkedIn.
Learn Digital Marketing Courses
By now, I believe, that you have a fair idea why Digital Marketing is important for pharma sector. Some pharma companies have not yet fully embraced the digital revolution and changing times, while others have. Well, you should understand that it doesn't matter to the patients out there, the patients are increasingly expecting, and rightly so, and demanding the pharma and healthcare industry to engage themselves and provide end-to-end services.
The pharma companies that are aligned to changing times, and are using digital mediums, are also the ones reaping the benefits. Big prizes are waiting for those who can cut through all the digital noise and come-up with sustained competitive advantage using digital mediums. The others will also align soon or go out of business.
There are different ways to learn digital marketing. You can teach yourself using online material and tutorials, or you can Learn Digital Marketing from a Reputed Training Institute. These training institutes have highly experienced professionals and provide you focused and personalized training with lot of live assignments, and also provide you guidance for your placements. There are digital marketing courses specialized specifically for pharma sector.
So, go ahead, learn Digital Marketing and shine on!
Remember…
-Pharma must be in the conversation so to know how to develop better drugs.
-Digital marketing offers many ways to communicate with customers (HCPs and patients).
-Pharma must offer great content that interests customers and helps them do their jobs better. This type of content is easier to approve, less risky and leads to better long-term customer loyalty.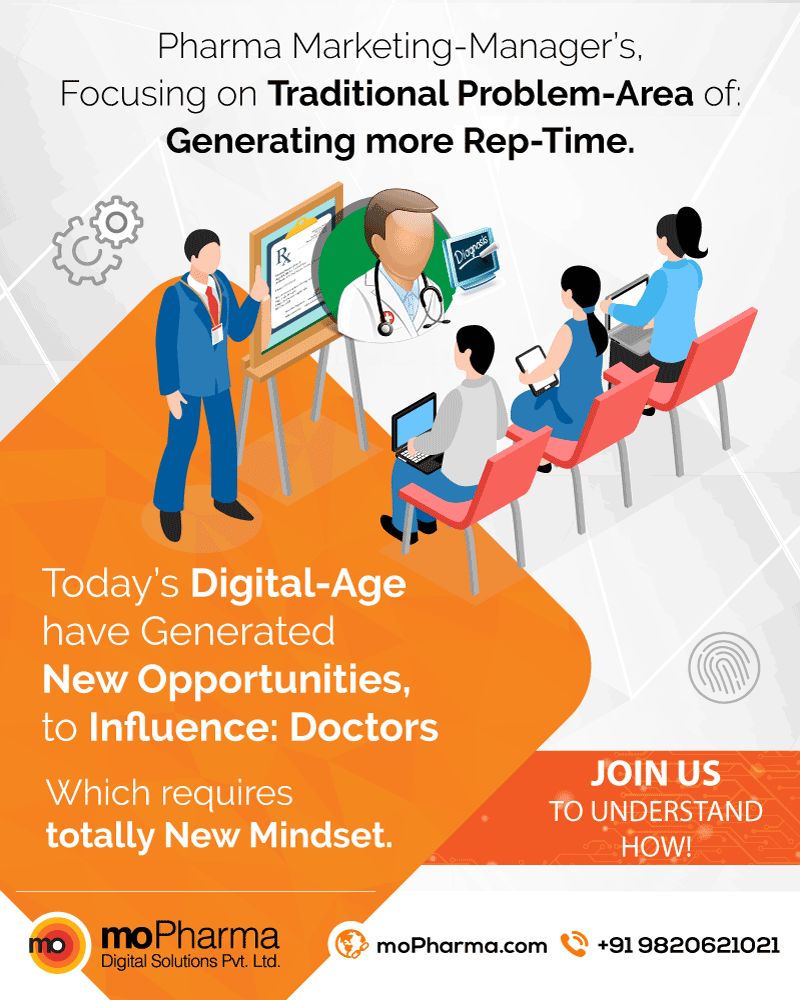 Digital Marketing Corporate Training
Corporate training has evolved rapidly in recent years. It is one of the most significant parts of its growth and long-term investment strategies. It helps to improve employees performance, moral and skills by concentrating on professional development. Corporate Training is the key to ensure development in all the spheres; so that the employees can aspire in this competetive world and bring success on their behalf. Through Corporate Training highest productivity can be achieved when the individual goals are integrated with the organisational goals.
The scope of digital marketing is growing day-by-day. Companies are also focusing on digital marketing. Providing a Corporate Training on digital marketing will help the emlpoyees to boost up their productivity in the organization. It does not restrict you to one specific job profile. Getting a digital marketing training in an organization will help you to get better salary as this is the most fascinating advantage of digital marketing. It will help in making suitable modification whenever necessary. Training in digital marketing helps in creating better understanding of the companies and the employees are able to achieve their professional goals.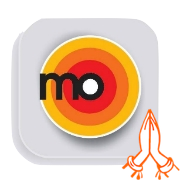 <- read more blogs of your Interest-Category
Please Share.. if you Like
Digital Marketing: Corporate Training Ajit: +91 9820621021 moPharma Leading Digital Marketing Agency for Pharma SEO, SEM, SMO, SMM, eMail Marketing, etc. Esteem Happy Clients:
Hindusatan Unilever, Abbott, MSD, AZ, Lupin, GSK, Lodha, Mumbai Police, Siemens and many more...
Unexpected Trends in 2018 Social Media Research