It's time to start doing S.M.A.R.T. SEO
Have a Glance
The concept of SEO is quite volatile, mainly because of the frequent changes in the Google algorithm. Here are some smart tips that will help you maintain a good position in search engine results pages, amidst the ever-changing SEO trends.
Ajit: +91 9820621021

A lot of people make some pretty serious resolutions at the beginning of the year.
Unfortunately, most of us have given up on them by the time February rolls around. (Some estimates say at least 80% of people have given up on their goals by the second month.)
The problem is that we go into the new year with the best of intentions, but when we don't see immediate results, or it seems like it's just taking too long, we convince ourselves it's okay to forget about them and move onto something else.
This pattern is also common in the business world.
In the new year, many companies commit to a lot of new goals, usually revolving around budgets and spending. Executives are looking for what activities to keep and which ones to cut.
The concept of SEO is quite volatile, mainly because of the frequent changes in the Google algorithm. Here are some smart tips that will help you maintain a good position in search engine results pages, amidst the ever-changing SEO trends
Follow the 'One at a Time' Principle
Your website can have a lot of stuff revolving around your business, but for good SEO results, select one main topic that is vital for the message you want to convey. This step is extremely important to set you on the right track, so before you select your topic, do some keyword research.
Run for the Most Appropriate Keywords
If you are optimizing your website through keywords that are hardly searched for, then you are simply wasting your energy and time. "You may bag a high placement for a keyword with a low search rate, but Google does record the number of times your listing was not chosen by users and how many times they selected another website by returning to search results," cautions Guy S., CEO of Over The Top SEO, a much-acclaimed SEO information source
Hence, invest resources into searching for the most appropriate keywords. Many SEO software and tools are available over the web.
Know Your Competition
The incoming links that your website has are analyzed by search engines before they rank you. So, keep track of your competitors' incoming links in order to attain a competitive edge.
For competitor analysis, you must consider search engine ranking, incoming link quality and quantity, Google PageRank of linking pages, and keywords in linking page title, amongst other parameters.
Go for Title and Meta Tag Optimization
If you are looking forward to proper search engine listings, use different HTML titles and meta tags for each web page. However, do not spend too much time over meta keywords tag, since Google, which holds 64% of search market share, does not consider this for ranking.
Write Content That Can be Shared and Linked
Generic content has almost no hope in the aggressive world of online marketing. "Originality is important, but that's not all. Linking is the lifeline of high ranking content and if you have manifold contributors linking to your content, the game is half own(ed)," Guy says.
Use Title and ALT Attributes
The title attribute provides the user and the search engine more information regarding the destination of a link. This is also a requirement as per the W3C standard to enable the visually impaired to access your page.
In a similar manner, the ALT attribute describes images. Make sure to incorporate keywords in images and titles, reflecting the site topic.
Go for Frequent Updating
Remember that compared to sites with static content, sites that have dynamic content rank considerably higher. Websites with blogs that are regularly updated with fresh content score high in search engines.
Optimize File Nomenclatures
Try to save media, images, or web pages with filenames that include keywords. For instance, if the keyword phrase is "SEO agency", it would be great to save images for that page as "SEO_agency_01.jpg". Although this is still under speculation, many SEO professionals have experienced ranking improvement by media and images.
Ensure That Search Engines are Indexing Your Website
Your content is automatically tracked and indexed by search engines, but it won't be wise to always count on it. Also, make the search engines know what to index by redirecting duplicate content and optimizing robots.txt file.
Utilize Validators and Checklists
To maintain a high SEO rank, you need to validate that the website's source code is accurate. The four vital aspects that need validation are HTML, search engine optimization, CSS, and absence of broken links and images.
It does not matter if you already have an existing website. Update it carefully keeping in mind these tips and conquer the SEO race!
Unfortunately, SEO is often assigned to the latter category.
This is often due to a simple misunderstanding of the nature of SEO and how it works. They may have had a goal to increase the amount of traffic to their websites, but if it doesn't happen immediately, the online market strategy gets neglected.
SEO is a long-term process, if it is done correctly and ethically. But the idea of waiting up to 12 months for favorable, noticeable results causes many business owners to balk.
Many business owners think SEO is a quick fix for their lagging business performance and have reduced SEO to merely selecting a few keywords to rank for. SEO is hard work that must be monitored and adjusted sometimes on a daily basis.
While you might not have the time or expertise to implement an effective SEO strategy on your own, you can lay a strong foundation for your online marketing by implementing S.M.A.R.T. goals.
Start Your SEO on the Right Foot with S.M.A.R.T. Goals
If you've been in business for a while, you've likely heard of S.M.A.R.T. goals.
If you're new to this acronym, it simply stands for specific, measurable, achievable, realistic and timely.
You can use the same winning formula for your SEO goals instead of scrapping them now that January is over.
You'll be more likely to harness the full power of SEO by going about doing it the right way. If your only SEO goal is to rank #1 for a given keyword, you'll likely get frustrated, and discouraged, throwing time and money after an elusive objective.
Instead of making a list of good-sounding goals, make them S.M.A.R.T. goals. Here is a breakdown of each element of an S.M.A.R.T. SEO goal:
Specific Goals
It's hard to implement and measure the success (or lack thereof) and the progress of an SEO strategy when the goals are vague and subjective.
Saying that you want to rank #1 for a certain keyword may seem specific, but as mentioned above, how will ranking #1 help achieve your business actually grow.
A lot of people can rank #1 for a range of keywords and never see any actual benefit from it.
Ranking for a specific keyword is often too large and broad a goal for small and medium-sized businesses.
A better, and more successful way of tackling this dauntingly large and vague goal is to break it down into a series of smaller, specific goals such as getting X many visitors to the website, getting X many leads, or making X many sales as a result of the internet marketing tactics.
Another important about specific goals is that everyone in the company needs to be on board and be aware of these specific goals to ensure they have a better chance of being met (or surpassed).
Measurable Goals
Specific goals are better than grand, vague goals because they are more easily measured. A goal that has no way of being measured is virtually pointless.
The whole idea of ranking highly for a keyword is to increase website traffic, which will ideally lead to more sales. In the process of getting more website traffic, many companies often overlook important analytics that contributed to their results.
Again, break down the large, lofty, vague goals into smaller, specific goals that can be measured. Look at how much traffic your site got, what attracted people to the site, what compelled them to make a purchase, what time had the most traffic and what the demographics were of the customers who visited your site.
Drilling down to the specifics of your analytics data can help you come up with better measurable goals that you can continue to improve on year after year.
When it comes to SEO, there are a lot of the factors you could measure. We think that this list from Search Engine Land is a good place to start:
Rank for main converting organic and local keywords

Rank for secondary benchmark organic and local keywords

Citation flow

Trust flow

Trust and citation balance

Link-building metrics

Total links built

Number of links from authority sites

Number of links from relevant sites

Real-world metrics

Increase in organic traffic

Increase in number of pages on the site that generate traffic

Increase in non-branded search traffic

Percentage increase in organic conversions

Organic Impressions
If your SEO goals can't be measured, they aren't S.M.A.R.T. goals and you'll have a harder time achieving them.
Achievable Goals
Remember the high and lofty goal of ranking #1 for a specific keyword or search term? This is not an "achievable " goal in the sense of "now that you're there, you're done. " Remember that your competition wants that same place, and so it's less about "achieving " the #1 place than it is "maintaining " good rankings.
So how do you know if your SEO goal is actually achievable? Ask yourself a few questions:
Do you have the resources to hit these goals?

Do you understand how those goals will actually impact your business?

Are you in the same league as the players who currently dominate the search engine results page?

Are you ready to deal with the increased traffic?
Creating an objective that is unachievable will start the SEO strategy implementation process off on a discouraging, anxious and frustrating note. Your goals should challenge you, but they should also be in the realm of possibility.
Realistic (Sometimes Called Recorded) Goals
If your SEO goals include targeting specific search terms that are highly competitive, you'll have a tougher uphill battle to fight.
Coming up with realistic goals requires business owners to analyze and assess the health and resources of their companies.
Failure, frustration and the waste of time and resources are common results that stem from the disparity between a business goal and the insufficient resources a business has to achieve that goal.
When it comes to SEO, the "R " in S.M.A.R.T. can also stand for "relevant. " When looking for keywords to target, be sure they are relevant to the products you're selling or the services you provide. If you are trying to reach the first page for a given keyword, make sure the content you offer is relevant to the intent of the search.
An indicator that your SEO goals aren't relevant is when you see a spike in web traffic, but no increase in the number of conversions.
Other S.M.A.R.T. goal schemes call this "R " "recorded. " This means that the goal is something that is realistic and has physical elements such as being able to be recorded or studied.
Timely Goals
The time it takes to set up, monitor, maintain and see results from SEO are more intensive and take longer to realize than other forms of marketing.
Despite the waiting, Google's search rank algorithm is constantly changing, requiring constant monitoring and adjusting of one's SEO strategies.
There is no magical timeframe for SEO success. It can take many months to a few years to see any positive results from SEO.
Nevertheless, it has been observed that large goals are more likely achieved when they are broken down into more specific, measurable, realistic and achievable goals that have their own timelines and deadlines.
Having a timeframe for a goal will help you stay focused on it and will give you more motivation to achieve it.
Goals without deadlines or timeframes are more likely to get drawn out, postponed, halted or canned.
To wrap it up and put all the components together, here is an example of SEO goals that are S.M.A.R.T.:
"Our company will increase leads from organic search by 25% over 12 months. We will accomplish this by moving our targeted keywords from the bottom of page 2 to the bottom of page 1. "
Specific: The company wants to increase leads from organic search by 25 percent.
Measurable: Rankings, organic traffic and results of the goal are easily measurable.
Achievable: Improved rankings is an achievable goal.
Realistic: This is a reasonable improvement to where the company is already at in rankings.
Timeline: 12 months gives the company a deadline.
While S.M.A.R.T. goals won't magically create a top-performing SEO strategy for your company, they can help you formulate a winning SEO strategy that will ultimately help your overall business and marketing goals and objectives to succeed.
Learn Digital Marketing Courses
By now, I believe, that you have a fair idea why Digital Marketing is important for pharma sector. Some pharma companies have not yet fully embraced the digital revolution and changing times, while others have. Well, you should understand that it doesn't matter to the patients out there, the patients are increasingly expecting, and rightly so, and demanding the pharma and healthcare industry to engage themselves and provide end-to-end services.
The pharma companies that are aligned to changing times, and are using digital mediums, are also the ones reaping the benefits. Big prizes are waiting for those who can cut through all the digital noise and come-up with sustained competitive advantage using digital mediums. The others will also align soon or go out of business.
There are different ways to learn digital marketing. You can teach yourself using online material and tutorials, or you can Learn Digital Marketing from a Reputed Training Institute. These training institutes have highly experienced professionals and provide you focused and personalized training with lot of live assignments, and also provide you guidance for your placements. There are digital marketing courses specialized specifically for pharma sector.
So, go ahead, learn Digital Marketing and shine on!
Remember…
-Pharma must be in the conversation so to know how to develop better drugs.
-Digital marketing offers many ways to communicate with customers (HCPs and patients).
-Pharma must offer great content that interests customers and helps them do their jobs better. This type of content is easier to approve, less risky and leads to better long-term customer loyalty.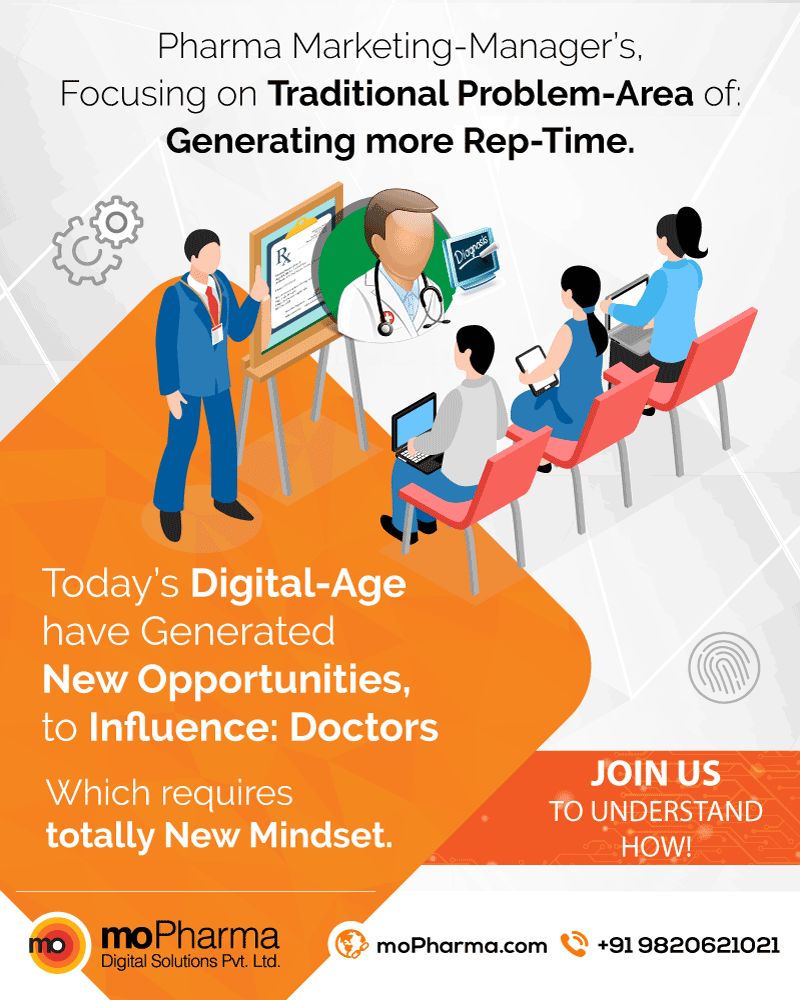 Digital Marketing Corporate Training
Corporate training has evolved rapidly in recent years. It is one of the most significant parts of its growth and long-term investment strategies. It helps to improve employees performance, moral and skills by concentrating on professional development. Corporate Training is the key to ensure development in all the spheres; so that the employees can aspire in this competetive world and bring success on their behalf. Through Corporate Training highest productivity can be achieved when the individual goals are integrated with the organisational goals.
The scope of digital marketing is growing day-by-day. Companies are also focusing on digital marketing. Providing a Corporate Training on digital marketing will help the emlpoyees to boost up their productivity in the organization. It does not restrict you to one specific job profile. Getting a digital marketing training in an organization will help you to get better salary as this is the most fascinating advantage of digital marketing. It will help in making suitable modification whenever necessary. Training in digital marketing helps in creating better understanding of the companies and the employees are able to achieve their professional goals.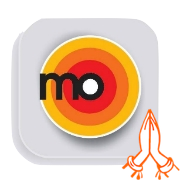 <- read more blogs of your Interest-Category
Please Share.. if you Like
Digital Marketing: Corporate Training Ajit: +91 9820621021 moPharma Leading Digital Marketing Agency for Pharma SEO, SEM, SMO, SMM, eMail Marketing, etc. Esteem Happy Clients:
Hindusatan Unilever, Abbott, MSD, AZ, Lupin, GSK, Lodha, Mumbai Police, Siemens and many more...
It's time to start doing S.M.A.R.T. SEO