How pharma can benefit from a digital marketing strategy
Have a Glance
Research has found that the average Peoples goes to the doctor three times a year but spends 52 hours online searching for health information. We all want medical advice fast and we are happy to consult an array of sources including friends and family, social media, news outlets, blogs, Wikipedia, pharma company websites and everything in between.
So Pharma Digital Marketing is Must.
Ajit: +91 9820621021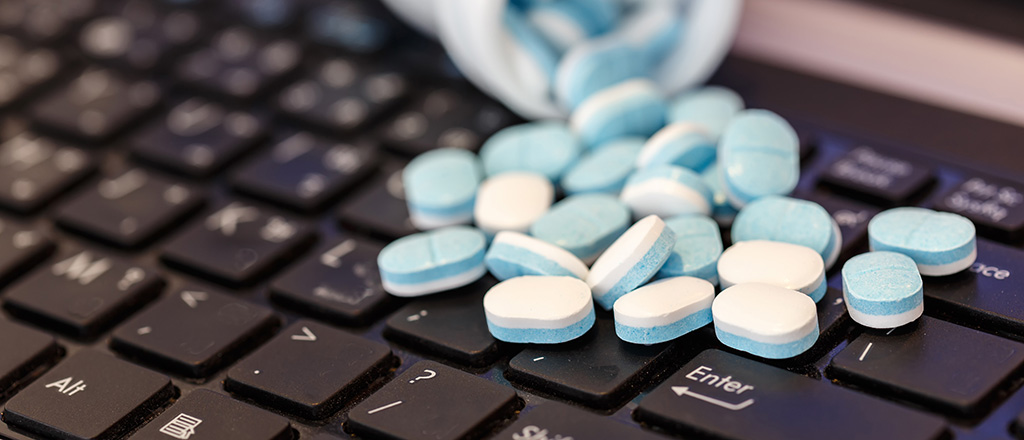 The pharmaceutical industry faces unique challenges and opportunities in the digital world. The FDA has imposed regulatory guidelines that forbid a lot of digital marketing channels that other industries freely use. Pharma's fears have made most companies late adopters of digital marketing techniques to expand their brand awareness. Herein lies unique opportunity, because your company can see a robust ROI with a good digital marketing strategy. With most of your competitors falling behind in this arena, your pharmaceutical company can distinguish itself with good digital marketing practices.
No substitute for a great branding strategy
A survey found that unclear digital strategy is the biggest challenge facing pharma in 2014. Reflecting pharma's late arrival to the world of digital marketing, many companies now find themselves playing catch-up. Your business needs to create a coherent strategy, but before any potential customers get to that, they'll look at your website first. Branding your website successfully remains the most effective online marketing tactic, but there are additional steps your company must take to see a healthy ROI in your digital marketing efforts. Your digital marketing efforts should be making your website more attractive to prospective customers and search engines alike. Your website should have photos that tell your company's story in a visually compelling way, but are you naming those photos something evocative that can be indexed by a search engine? Most pharma companies aren't paying much attention to their photos, assigning them default names or failing to update them. By taking this simple step, you can remedy a common industry mistake and make your brand stand out. From photos to apps, content is the backbone of a good digital marketing strategy. Though the limits imposed by the FDA are partially a hindrance, in many ways the constraints call for unique solutions. Working within FDA guidelines, pharma companies whose digital marketing campaigns empower consumers found big results for their brands.
Brands like NuvaRing and Lantis developed apps and creative contextual solutions that gave consumers greater control over their schedules. By coming up with content that put consumers in control, these companies grew brand awareness while staying safely away from regulatory gray-areas.
Protecting your brand in the online world
You've probably seen a listicle in the popular genre of "inappropriate ads": a picture of an advertisement that's inadvertently funny due to its placement next to a wildly incongruous headline. It probably wasn't funny to whoever paid to run that ad, and it's definitely not a fun idea for an industry like pharma, where customer trust is of the utmost importance. Legitimate fears over brand safety can hobble a company's digital marketing efforts, but there are ways to protect your brand online. Since there is a limited number of high-quality sites relevant to pharma online, research shows that there are too many ads competing for relatively few visitors, leading to a decrease in ad views. However, a study on pharmaceutical marketing by ContextWeb says that the web is safer for pharma than the industry's conservative reputation would indicate. Pharma can benefit from a more adventurous digital marketing strategy, and a good digital agency will have the tools to monitor your ads after publishing, to ensure that they remain placed in an appropriate context.
Time to take advantage of social media
The FDA's tight constraints on pharmaceutical marketing have left social media as something of an open playing field. Pharma lags behind other industries in using channels like Facebook and Twitter, lest a company run afoul of FDA regulations at some point. However, Johnson & Johnson was an early adopter of social media, and provides an example of how a company can do social media well. Johnson & Johnson's Twitter feed offers general health and pharmaceutical news, and engages with the community. If customers tweet specific health questions, the account refers them to a qualified medical professional, thereby staying within Federal guidelines.
Furthermore, the FDA is handing out piecemeal guidance on social media usage. By now, pharma companies have enough guideposts that they can be engaging with customers in a safe way-for instance, though the FDA is strict, it has let pharma off the hook for user-generated content. As the FDA makes social media regulations clearer, which it has pledged to do throughout 2014, pharma companies should be positioning themselves to take advantage of regulatory clarity. Forbes reports that only 10 of the top 50 pharma companies are utilizing Facebook, Twitter, and YouTube. Consequently, "social media [is] something of an equalizer in being able to reach out to patients." While the FDA drafts further guidelines, most pharma companies sit on the sidelines. Yours should take advantage of this opportunity and embrace social media.
Your company & digital marketing
The stringent regulations that pharma faces are real, but they have created an industry culture that fails to capitalize on the promise digital marketing has to offer. Whether you choose to optimize your website yourself or develop a comprehensive strategy with outside help, you can see a big return on your ROI by being one of the few pharma companies doing digital marketing right.
In 2015 many pharmaceutical firms companies still remain concerned about managing or creating social and Pharma Digital Marketing Strategies. Some of them may have not yet fully embraced the new channels and digital revolution. However, patients out there are increasingly demanding and expecting them to be engaged ­– those firms that have are reaping the rewards.
Millennials and the younger generations of consumers - the most tech-savvy of all - have an effect on the pharma companies. Adopting new communication and Pharma Digital Marketing Strategies are needed more than ever now.
Start with a strategy
Any B2B Pharma Digital Marketing Strategy needs to be carefully planned taking into consideration the industry, its challenges and crucially, the overall strategy of the business. The wider pharma industry is an interesting case. Due of the nature of the industry there are more rules and regulations, which initially caused a slower uptake in digital marketing compared with some other industries.
According to moPharma, the biggest challenge facing Pharma Digital Marketing efforts for pharma companies in 2014 was an 'unclear strategy'. Getting internal buy-in was also listed as a challenge –ROI is difficult to monitor when you are not using the internet to sell products directly and unrealistic KPIs can be discouraging.
The following six key areas for consideration all contribute to a clearly defined strategy:
SEO

Search engine optimisation is an important strategy which focuses on landing page prominence and conversions. A conversion doesn't have to be a sale, it could be an enquiry, a newsletter sign-up or a download of an information guide. These types of conversions are more appropriate to non-ecommerce websites.

It takes time and patience to gain results but this is where you can use industry expertise alongside an in-depth website review and thorough keyword research to ensure your website is ranking well in the search engine results pages.

Reviewing your website for optimisation purposes is an ongoing strategy. Actions could include updating the structure of your website, its content, or both. Ultimately the goal is to attract high quality, relevant traffic to the website.

It is also beneficial to conduct an analysis of competitor websites to see how they are performing, as this is essentially what you are up against.



PPC

PPC (or Pay Per Click) advertising is where a lot of external restrictions come into play. Google has a comprehensive adwords policy on healthcare and medicine restrictions, which includes restrictions that vary in different countries. There is also a pre-authorisation process for some healthcare related content.

Traditionally, PPC can be used to achieve immediate results in terms of ROI and can be very successful to advertise particular campaigns over a specified time. However, these restrictions make it much more difficult in the pharma industry. It would be possible to run PPC ads for pharmaceutical news, for example, but not products.

Whether or not to use PPC as a Pharma Digital Marketing Strategy needs to be considered taking this into account.



Content marketing

The internet is the starting point for most people researching information. Digital Pharma reported that 'over a 12 month period, 72% of internet users reported that they looked online for information about health.' This is a great opportunity for content marketing in the pharmaceutical industry.

Brands can take advantage of this by creating content to inform and engage their audience. In the pharma industry, not only is this a great B2B marketing strategy, it also allows you to promote a positive brand message to the end user.

For example, GSK has a section of the website called 'our stories' which has a variety of content about health, business strategy, the environment and social responsibility.



Social media

Engaging with your audience using social media as part of a B2B marketing strategy is increasingly popular. Some pharmaceuticals such as Eli Lilly and GSK are already using platforms like Facebook and Twitter. It is a great way to promote your content marketing efforts, start conversations and listen to what customers and end users are talking about.




Email

Email is a great channel for more of a targeted approach which helps to promote retention and loyalty. With the right time and resource you can segment your email marketing list into subsets of healthcare professionals, end users and individuals. This allows you to send more personalised emails based on market research, user-defined interests or behaviour.



Digital PR

Historically pharmaceutical firms have relied heavily on traditional public relations strategies and tactics to talk to their patients, including conference sponsorships and third-party advocacy groups. Although these are very important tools, we believe they are no longer enough. Bloggers have become as important and influential as editors and journalists. Online advice and articles on highly rated sites have never been more popular.





Conclusion

Get ahead of the game and learn about all the innovative digital marketing tools at your disposal. Don't let the fear of the unknown stopping you from meeting more customers. Redefine a clear Pharma Digital Marketing Strategy by deciding which channels are most appropriate for your business goals and set realistic targets.




Learn Digital Marketing Courses

By now, I believe, that you have a fair idea why Digital Marketing is important for pharma sector. Some pharma companies have not yet fully embraced the digital revolution and changing times, while others have. Well, you should understand that it doesn't matter to the patients out there, the patients are increasingly expecting, and rightly so, and demanding the pharma and healthcare industry to engage themselves and provide end-to-end services.

The pharma companies that are aligned to changing times, and are using digital mediums, are also the ones reaping the benefits. Big prizes are waiting for those who can cut through all the digital noise and come-up with sustained competitive advantage using digital mediums. The others will also align soon or go out of business.

There are different ways to learn digital marketing. You can teach yourself using online material and tutorials, or you can Learn Digital Marketing from a Reputed Training Institute. These training institutes have highly experienced professionals and provide you focused and personalized training with lot of live assignments, and also provide you guidance for your placements. There are digital marketing courses specialized specifically for pharma sector.

So, go ahead, learn Digital Marketing and shine on!

Remember…

-Pharma must be in the conversation so to know how to develop better drugs.

-Digital marketing offers many ways to communicate with customers (HCPs and patients).

-Pharma must offer great content that interests customers and helps them do their jobs better. This type of content is easier to approve, less risky and leads to better long-term customer loyalty.

Digital Marketing Corporate Training

Corporate training has evolved rapidly in recent years. It is one of the most significant parts of its growth and long-term investment strategies. It helps to improve employees performance, moral and skills by concentrating on professional development. Corporate Training is the key to ensure development in all the spheres; so that the employees can aspire in this competetive world and bring success on their behalf. Through Corporate Training highest productivity can be achieved when the individual goals are integrated with the organisational goals.

The scope of digital marketing is growing day-by-day. Companies are also focusing on digital marketing. Providing a Corporate Training on digital marketing will help the emlpoyees to boost up their productivity in the organization. It does not restrict you to one specific job profile. Getting a digital marketing training in an organization will help you to get better salary as this is the most fascinating advantage of digital marketing. It will help in making suitable modification whenever necessary. Training in digital marketing helps in creating better understanding of the companies and the employees are able to achieve their professional goals.

<- read more blogs of your Interest-Category

Please Share.. if you Like

Digital Marketing: Corporate Training Ajit: +91 9820621021 moPharma Leading Digital Marketing Agency for Pharma SEO, SEM, SMO, SMM, eMail Marketing, etc. Esteem Happy Clients:
Hindusatan Unilever, Abbott, MSD, AZ, Lupin, GSK, Lodha, Mumbai Police, Siemens and many more...

How pharma can benefit from a digital marketing strategy