5 Tools and Techniques to help you improve your Blogging today
Have a Glance
As you begin to understand your audience better, you'll also begin to understand what drives them to buy, and you can then effectively change your approach.
Ajit: +91 9820621021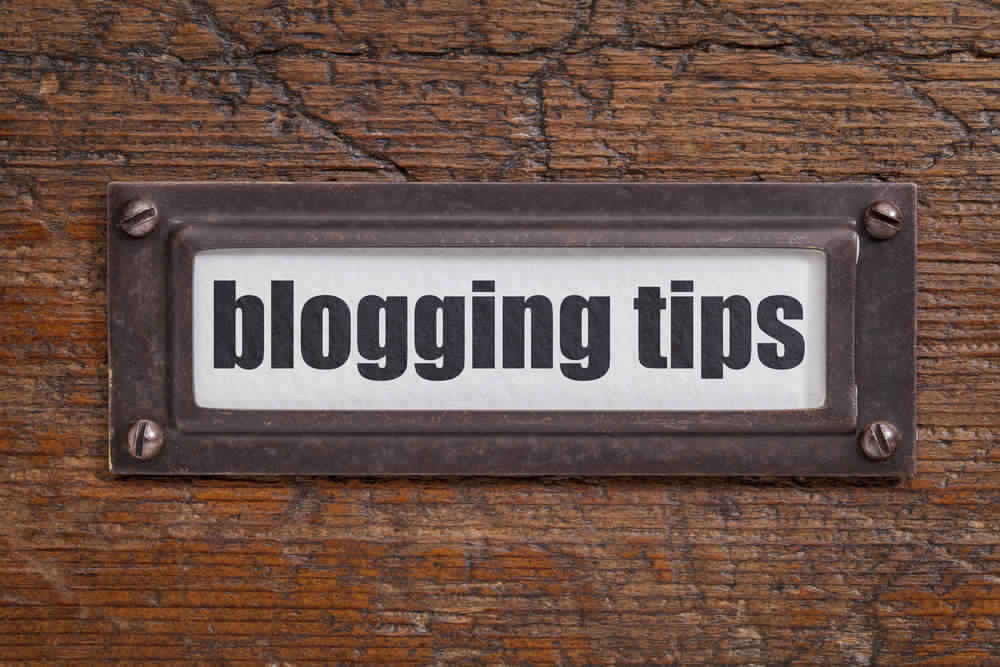 There's no doubt about it. Blogging is a tried and true method of increasing site traffic and conversion rates. A blog has so much versatility, it's one of the most important tools you can use to develop a community and maintain a steady stream of website traffic.
But how can you make your blog worth the time it takes to create and maintain? Blogging can be intimidating, especially when you know how valuable a tool it can be, and it can also be frustrating if you're not seeing the results everyone else seems to have.
Luckily, there are plenty of things you can do to streamline your blogging and get more from your efforts.
Here are the top five tools and techniques you can use to improve your blogging for Digital Marketing today. or you can go with Digital Marketing Experts here at moPharma digital Solutions. as a Best Digital Marketing Agency in Mumbai. You'll find that most of them can be implemented quickly and efficiently, so you can start seeing results immediately.
1. Use More Visual Content
Visual content is king these days, and that can be used to your advantage. Straight blocks of text can bore your readers and drive them away before they get a chance to see any kind of call to action. This directly translates to lost site traffic and lower conversion rates.
Use visual content like pictures to tell a story to your reader. This keeps them engaged and interested in what you have to say. Remember to space pictures out and introduce them in the beginning. If the reader has to scroll all the way to the bottom of a post to see any pictures, you've already lost them.
You don't have to be a Photoshop master to start producing great visual content. There are many free resources and tools that can help you get started.
2. Use Survey Tools
How can you know what your readers like or don't like about your blog if you aren't actively asking them for their suggestions?
As you begin to understand your audience better, you'll also begin to understand what drives them to buy, and you can then effectively change your approach.
You can learn more about your audience using survey tools, such as Alexa or Survey Monkey.
Remember, while survey tools can be incredibly helpful to learn more about your audience, they can also quickly become a hassle to your site visitors. Always give your readers a choice when it comes to surveys. Forcing them to take a survey is a quick way to ensure they'll never return to your blog.
3. Create a Consistent Editorial Approach
A blog should have a story to tell.
You need to decide what that story is going to be before you start writing it. A blog without a consistent theme or focus can feel disoriented to site visitors. People like consistency, and they like to know what to expect when they visit a website - and this is what we refer to as a content strategy.
By creating a consistent editorial approach, you encourage visitors to come back to your site to read more useful information. Take the time to create consistency and stability in the blog content.
Your readers will recognize the time and effort you've taken to create thoughtful and unique content and continue to read on until they see your calls to action.
4. Create Clear Calls to Action
Blogs are all about providing useful information, which means it's easy for people to focus solely on providing the content while missing the chance to provide an effective call to action. This, in turn, can have a big impact on whether or not casual visitors convert to paying customers.
Calls to action on blogs may consist of asking the visitor to subscribe to a newsletter or read the entire blog post or a wide range of other activities. If you don't make these calls to action clear, site visitors will land on a page and not realize what they can do on the site or why they should do it.
These are all things you want your visitors to be doing. Place calls to action in logical places where the reader will be sure to see them, but not where they interrupt the overall user experience.
5. Improve Social and Sharing Options in Digital Marketing
We live in a world that is constantly connected to everything and everyone. The human race likes to share things it finds useful, so make sure your site visitors can easily share your blog posts with their friends.
First of all, make your share button clearly visible on each and every post on your blog. If someone finds the content interesting or useful for Digital Marketing, they'll then be able to share it with all of their friends.
Next, create an actual plan for distributing blog posts on social media. Each social media platform has a different audience, so you'll want to plan on creating a different approach for each site.
Your blog may have some great content, but you need to promote it effectively to make sure the right audience gets to see it.
Building a Better Blog
Improving you blog will take work, but with some dedication and research and creativity, you can quickly increase blog traffic and engagement.
Follow the tips listed above to create a clear and focused blog that provides unique content for anyone that stops by. Remember that creating a blog is much more than just making it look pretty or function well. Take the time to consider your audience and develop an approach that directly targets them.
This stuff is complicated. Blogging isn't so much about writing blog posts as juggling dozens of little odds and ends, all of them important, all of them demanding your attention, and all of them requiring you to learn something.
And it's easy to drop the ball, so to speak, or even all of them. Not because you want to neglect anything, but because it's too much to keep track of.
What you really need is a checklist of sorts - an itemized breakdown of everything you need to do to transform your blog and dazzle your readers. That way, you can stop trying to handle everything all at once and just go through it one step at a time.
Learn Digital Marketing Courses
By now, I believe, that you have a fair idea why Digital Marketing is important for pharma sector. Some pharma companies have not yet fully embraced the digital revolution and changing times, while others have. Well, you should understand that it doesn't matter to the patients out there, the patients are increasingly expecting, and rightly so, and demanding the pharma and healthcare industry to engage themselves and provide end-to-end services.
The pharma companies that are aligned to changing times, and are using digital mediums, are also the ones reaping the benefits. Big prizes are waiting for those who can cut through all the digital noise and come-up with sustained competitive advantage using digital mediums. The others will also align soon or go out of business.
There are different ways to learn digital marketing. You can teach yourself using online material and tutorials, or you can Learn Digital Marketing from a Reputed Training Institute. These training institutes have highly experienced professionals and provide you focused and personalized training with lot of live assignments, and also provide you guidance for your placements. There are digital marketing courses specialized specifically for pharma sector.
So, go ahead, learn Digital Marketing and shine on!
Remember…
-Pharma must be in the conversation so to know how to develop better drugs.
-Digital marketing offers many ways to communicate with customers (HCPs and patients).
-Pharma must offer great content that interests customers and helps them do their jobs better. This type of content is easier to approve, less risky and leads to better long-term customer loyalty.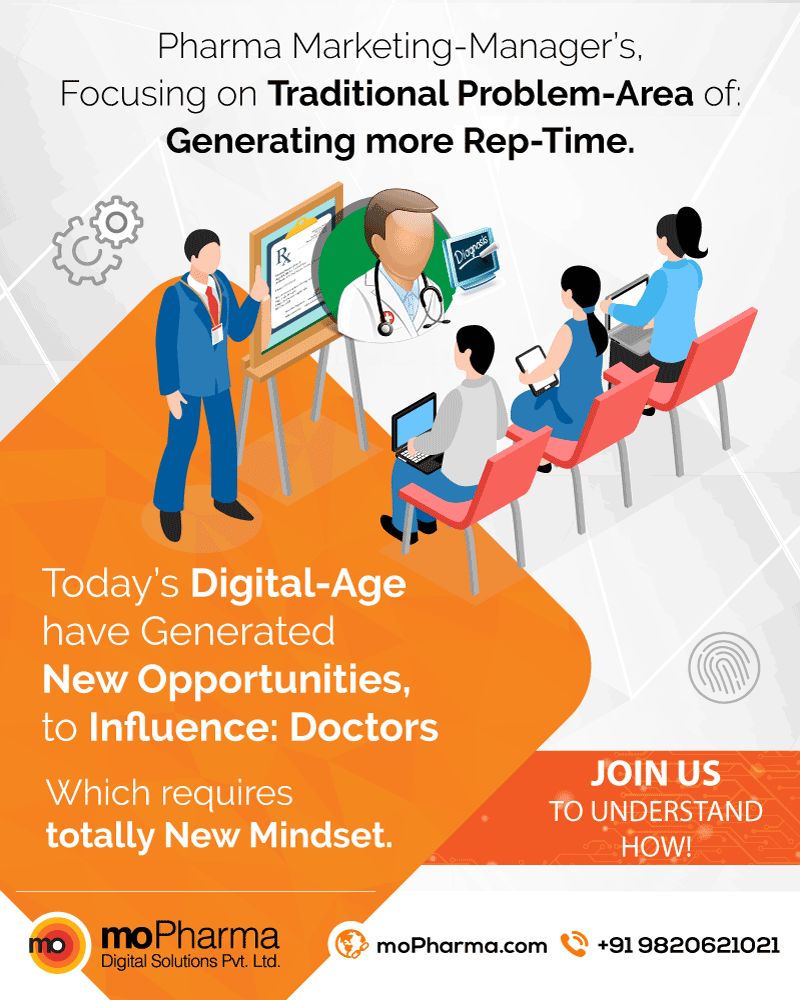 Digital Marketing Corporate Training
Corporate training has evolved rapidly in recent years. It is one of the most significant parts of its growth and long-term investment strategies. It helps to improve employees performance, moral and skills by concentrating on professional development. Corporate Training is the key to ensure development in all the spheres; so that the employees can aspire in this competetive world and bring success on their behalf. Through Corporate Training highest productivity can be achieved when the individual goals are integrated with the organisational goals.
The scope of digital marketing is growing day-by-day. Companies are also focusing on digital marketing. Providing a Corporate Training on digital marketing will help the emlpoyees to boost up their productivity in the organization. It does not restrict you to one specific job profile. Getting a digital marketing training in an organization will help you to get better salary as this is the most fascinating advantage of digital marketing. It will help in making suitable modification whenever necessary. Training in digital marketing helps in creating better understanding of the companies and the employees are able to achieve their professional goals.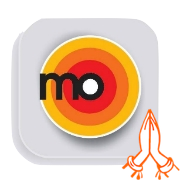 <- read more blogs of your Interest-Category
Please Share.. if you Like
Digital Marketing: Corporate Training Ajit: +91 9820621021 moPharma Leading Digital Marketing Agency for Pharma SEO, SEM, SMO, SMM, eMail Marketing, etc. Esteem Happy Clients:
Hindusatan Unilever, Abbott, MSD, AZ, Lupin, GSK, Lodha, Mumbai Police, Siemens and many more...
5 Tools and Techniques to help you improve your Blogging today