How to project SEO traffic levels and avoid saying, 'It depends'
Have a Glance
As any SEO knows, you can't predict with any accuracy what a change will do to your traffic, since there are numerous external factors you have no control over.
Ajit: +91 9820621021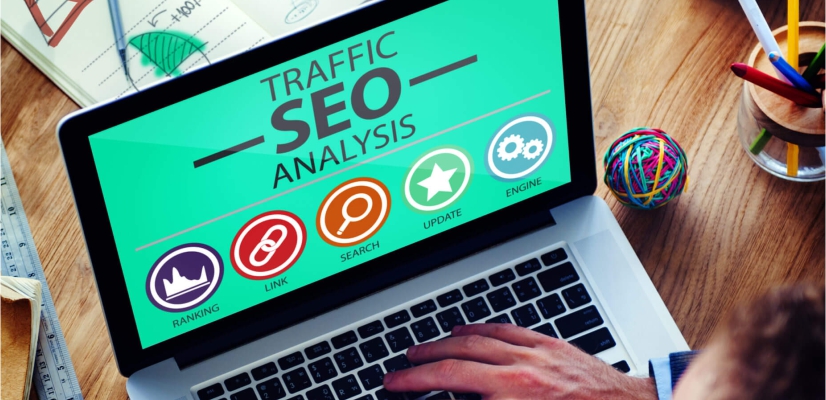 Have you ever had this conversation with someone from upper management?
Boss: "If we implement your recommendations, how will this impact traffic? "
You: "It depends. "
Boss: "If we create a new content project, will it generate a lot of traffic?
You: "It depends. "
"It depends " is the typical response by a search engine optimization specialist (SEO) to questions about traffic projections and is a top response that infuriates management.
As any SEO knows, you can't predict with any accuracy what a change will do to your traffic, since there are numerous external factors you have no control over.
But — you can give your boss an idea of incoming traffic while addressing and taking those external factors into account.
Let's look at what we can and cannot control, the impact certain issues may have on traffic and how to predict incoming traffic to your site.
Baselining
The first step is to establish your baseline by establishing where your traffic is coming from and how much you're getting. Be sure everyone is using the same data and is looking at it in the same manner. Ideally, have a dashboard that's shared by all, so everyone who needs to can look at the numbers whenever they want.
Seasonality
Next, you need to look at the impact that seasonality has upon your traffic numbers. Look at how your traffic has trended month over month over the last three to five years; there should some be consistency in seasonal trending from year to year.
For example, for a warm weather-based product, perhaps your sales peaked from June to August and then dipped from November to March. A retail product may peak over the holiday season and dip for the rest of the year. Average these trends over the data periods, and remove any outliers, such as your atypically lower numbers for one month in 2016 when a large portion of the site was noindexed during a site relaunch.
Annual trending
Next, look at how traffic to your site has been growing year to year over the last few years. If your typical growth is 5 percent year to year, that's what you should most likely expect as a baseline growth. Look at your history to see what projects were done over the years to get an idea of the impact they may have had, above and beyond the baseline trending.
Now you have expected numbers based on both annual and seasonal trending. They are the numbers you should work to hit unless you have a major project come along.
Upcoming projects
Obviously, no one can predict the future, but if you have projects in the wings and some you want to implement, you should take them into account when forecasting traffic.
Based on past project performance, you should have an idea how long it would take them to generate traffic once a project was implemented and what the growth pattern should look like. When adding upcoming projects to the baseline traffic model, think about a best-case scenario and an expected scenario. These two scenarios give you a range you can use to project traffic numbers.
Of course, those traffic numbers could still be suffixed with "it depends, " as there are a number of factors you have no control over that can adversely impact the actual numbers, like internal staffing changes and economic impacts.
Another key point about forecasting project traffic: If you have an idea of which projects brought in the most traffic, you will have a good idea which projects you want to implement in the future or drop from the planning schedule. No sense in repeating poor performance.
Search engine algorithm updates
Search engines change their algorithms constantly in their continuing effort to improve search results. These changes may negatively impact your traffic. If you're doing something against their webmaster guidelines, then you may expect this to happen, but that's not always the case. Sometimes the search engines change how they present data in order to improve user experience, which may impact how your pages are displayed, ranked and clicked on.
If your web pages are negatively impacted by a search engine update, all you can do is examine what's changed and see if there's a way to recover the traffic you've lost.
Competitive changes
Your competitors can change their sites at any time and try to copy your SEO efforts by optimizing for the same keywords or creating similar content. This can have a negative effect on your traffic stream.
This is a primary reason why an SEO can never stand still. You must keep an eye on your competitors, as well as your site and traffic, to identify opportunities or changes early on. Best to be proactive rather than reactive.
Mistakes
Mistakes happen to all of us, that's a given. When something is missed in the quality assurance process, changed in an update or a third-party tool malfunctions, traffic has the potential to drop. This is another reason why proactively monitoring all elements of a site is very important.
Expect change
There will always be an element of "it depends " when projecting SEO traffic levels, that's a given. But establishing a baseline and understanding historical traffic trends will give you an idea of what to expect and alert you when traffic levels fall.
Learn Digital Marketing Courses
By now, I believe, that you have a fair idea why Digital Marketing is important for pharma sector. Some pharma companies have not yet fully embraced the digital revolution and changing times, while others have. Well, you should understand that it doesn't matter to the patients out there, the patients are increasingly expecting, and rightly so, and demanding the pharma and healthcare industry to engage themselves and provide end-to-end services.
The pharma companies that are aligned to changing times, and are using digital mediums, are also the ones reaping the benefits. Big prizes are waiting for those who can cut through all the digital noise and come-up with sustained competitive advantage using digital mediums. The others will also align soon or go out of business.
There are different ways to learn digital marketing. You can teach yourself using online material and tutorials, or you can Learn Digital Marketing from a Reputed Training Institute. These training institutes have highly experienced professionals and provide you focused and personalized training with lot of live assignments, and also provide you guidance for your placements. There are digital marketing courses specialized specifically for pharma sector.
So, go ahead, learn Digital Marketing and shine on!
Remember…
-Pharma must be in the conversation so to know how to develop better drugs.
-Digital marketing offers many ways to communicate with customers (HCPs and patients).
-Pharma must offer great content that interests customers and helps them do their jobs better. This type of content is easier to approve, less risky and leads to better long-term customer loyalty.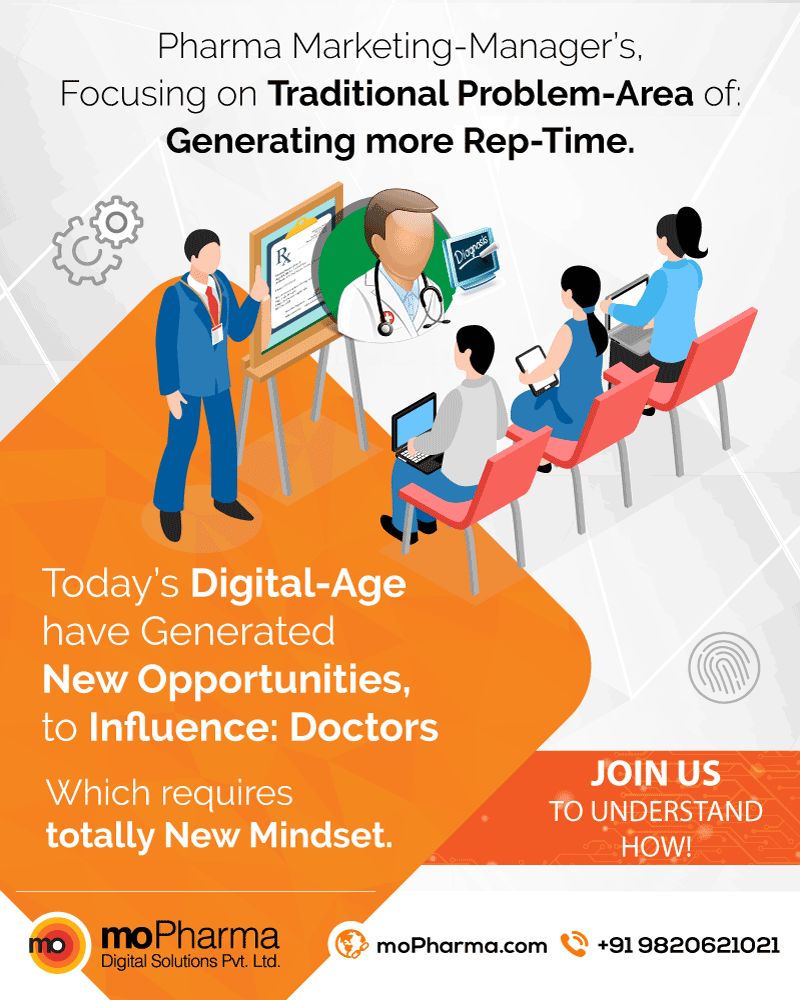 Digital Marketing Corporate Training
Corporate training has evolved rapidly in recent years. It is one of the most significant parts of its growth and long-term investment strategies. It helps to improve employees performance, moral and skills by concentrating on professional development. Corporate Training is the key to ensure development in all the spheres; so that the employees can aspire in this competetive world and bring success on their behalf. Through Corporate Training highest productivity can be achieved when the individual goals are integrated with the organisational goals.
The scope of digital marketing is growing day-by-day. Companies are also focusing on digital marketing. Providing a Corporate Training on digital marketing will help the emlpoyees to boost up their productivity in the organization. It does not restrict you to one specific job profile. Getting a digital marketing training in an organization will help you to get better salary as this is the most fascinating advantage of digital marketing. It will help in making suitable modification whenever necessary. Training in digital marketing helps in creating better understanding of the companies and the employees are able to achieve their professional goals.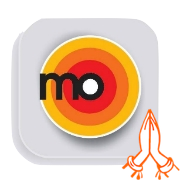 <- read more blogs of your Interest-Category
Please Share.. if you Like
Digital Marketing: Corporate Training Ajit: +91 9820621021 moPharma Leading Digital Marketing Agency for Pharma SEO, SEM, SMO, SMM, eMail Marketing, etc. Esteem Happy Clients:
Hindusatan Unilever, Abbott, MSD, AZ, Lupin, GSK, Lodha, Mumbai Police, Siemens and many more...
How to project SEO traffic levels and avoid saying, 'It depends'