Checks you should make when choosing a link partner
Have a Glance
Link building is perhaps the most challenging part of SEO. With Google's growing concern for the quality of a site's link profile, researching link opportunities can get incredibly hard and time-consuming.
Ajit: +91 9820621021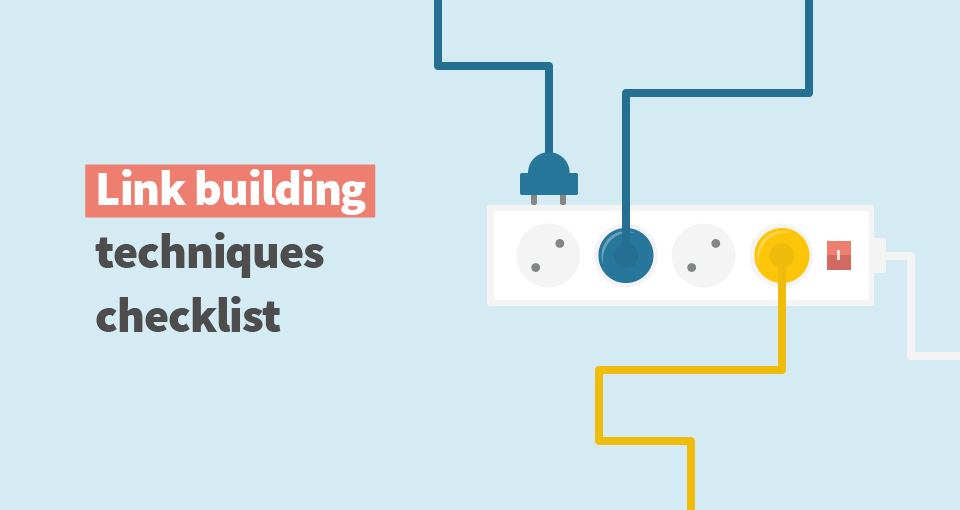 Most websites don't "just" accrue links on their own if they are focused on ranking; they use some sort of link-building tactic to attract them. Link-building companies like mine offer these services and start all projects with a look and evaluation of the sites we'll be contacting for links. Good link partners are key to a good linking campaign.
In this article, I'll home in on how we initially determine if a site will make a good linking partner.
Checklist of questions
Here are the questions and criteria we use to rate a website as we prospect for link-building partners. Use them as a checklist as you begin your linking campaign.
1. Is the site indexed in Google?
To me, the ultimate sign of something wrong with a web page is the lack of its appearance in Google. If the web page you're looking for doesn't show up in Google? Not a good sign, and I'd probably avoid the site overall. If you're using any other search engine, following links or coming to a site from a social network, it is critical you go back to Google and check for the web page. If it's not indexed, there's no need to go any further.
2. Is there contact information on the site?
I don't need to see where a blogger lives, of course, but if there's no way to contact the webmaster on the site? I wouldn't consider them as a link partner. They obviously don't want to be contacted. Even having just a form on the site raises a flag for me. Look for an email address, telephone number and social media accounts that show the site has an active webmaster behind it.
3. Is the writing any good?
You don't have to be a brilliant writer, but it's not good to find terribly written content on a site. If you want your link to get clicked on, the writing has to be good and engaging, or it's never going to happen.
4. What does the traffic look like?
You want to see it steady or increasing. You want the majority of the traffic to come from the site's geographic target area. You do not want to see big traffic crashes or traffic coming from known link farms and communities.
5. Does the site openly sell links?
You would be surprised at the number of sites that sell links, even sites you'd never think are in the selling game. I always check to see if they are offering a paid link program publicly on their site, and if they are, we avoid it.
6. Are there any site hacks?
I always do a site search for various terms like Viagra and Cialis (the two most popular ones I've seen.) For example, the Pharma hack injects pharmacy-related terms into a site's code, and the damage may not always be visible on the site itself, although it will appear in the search results.
7. Does the site have a lot of content related to gambling, payday loans, drugs and/or porn?
Unless you are building links for a site in one of those industries, I'd say avoid these types of sites unless it really and truly makes sense to get a link from them.
8. Does the site rank for its brand?
There are cases where this might not happen and everything is fine, but generally speaking, you want the site to rank for its brand name and (at least) somewhere in the top five. If it's a very unique name, and you don't see it on page one, something is definitely wrong.
9. Is this the original source or duplicate content?
It is always best to find the original source of a story and try and get a link there instead of on a small news publication or blog hosting the original article. They might not have permission to host the original article, so it's best to find the source and work to place a link there.
10. Does the site look like it was made to sell or host links?
If the site is hosting articles pulled from an article directory or very short content loaded with a lot of keyword-heavy anchor text, it is probably not a good partner site. Run the content you find through a plagiarism checker, and if article directory content is returned? Avoid the site.
11. Does the site readily identify links?
This is a huge issue for visually impaired users, and it can also be a red flag. Why make the link look like regular text and not a link? When this happens, it's usually to hide the fact that they're selling links.
12. Has the owner ever emailed you trying to offer you a link?
I always check through my emails and our Do Not Contact database to make sure they haven't been pursuing us.
13. Is every other post written by a Guest Author or Guest Expert?
The "guest " bit can be a little misleading, as a lot of guest posts are actually paid posts. Just as you don't want to put your link on a site with tons of paid links, I wouldn't want to put a link on a site with tons of guest posts.
14. Are people engaging with the site through social media?
I'm not saying they have to have a billion Instagram followers, but more engagement usually leads to more clicks on your links. Conversely, look to see if the site is interacting on the social networks. This is a sign the site is being promoted and wants to increase its traffic and prominence in an industry.
15. Last thing... does it look like your link would be a natural fit for the content AND get clicked on?
In the end, this is what really matters. There is no reason to add content or links to a site selling baby strollers if you are a site promoting call center software. The two industries don't click from a people or engine bot standpoint.
Build quality links
Discover the best link building opportunities & grow your link profile
Link building is perhaps the most challenging part of SEO. With Google's growing concern for the quality of a site's link profile, researching link opportunities can get incredibly hard and time-consuming. But as backlinks remain the strongest ranking signal to search engines, link building, when done right, will bring you better results than any other SEO effort. Follow the steps below for best working ways to find link prospects and get them to link to your site.
Step 1. Choose your link building techniques
Review the commonly used link prospecting methods below, and choose the ones that suite your niche best. Click on any option for a detailed description.
Review the commonly used techniques. Take a look at the link prospecting options below, and choose the ones that suite your niche best (click on any option for a detailed description). Don't worry if you don't find the technique you'd like to use-you'll be able to create your own, using the Custom Search method.
Guest posting Writing posts or expert articles for someone else's blog is common practice. If the blog is an authoritative resource, a link to your website included in the post can be of big SEO value. However, mind that large-scale guest blogging is officially outlawed by Google. This does not mean you cannot guest blog at all; but as a rule of thumb, it's recommended that guest posts should only be published on relevant sites. Avoid guest blogging networks and websites created purely for posting articles. Detecting such sites may be tricky; here are the common qualities you can recognize them by:



The site uses a standard or free design template;

Articles and posts are not centered around any particular topic;

There are no signs of user engagement (no comments or social shares);

There are no real author bios;

There are no contact details.

Online reviews-

Most probably, there are hundreds of posts online written about things related to your business. Quite often, a review of your product, company, or service is a win-win. The blogger gets an idea for a new post that might be useful to the blog readers, and you get quality links (as well as exposure and additional traffic). Besides, other bloggers will see the review, and some of them may want to write about your business, too. Once you've found bloggers that are willing to write about you, make sure you collaborate with them: send in a clear explanation of what you do and how you do it, help with visuals and design (logo, pictures, etc.), and provide product samples if needed.

Bloggers often publish comparison reviews. A comparison that you feel could include your product or service can be a good spot for a link. You can also look for outdated reviews of products or services that are similar to yours. These can be great places for backlinks: the page's author may be willing to update the copy with a description of your product and a link to your site.

Commenting- Industry blog posts and news articles can often offer opportunities to raise brand awareness by jumping in to the comments to share your content or information about your products/services. However, make sure you are careful enough not to look spammy; remember that your comments should look natural and bring some value to the table rather than shamelessly advertise your brand.

Giveaways- Giveaways can be great for brand exposure and link building. Almost in any industry, there are popular blogs and resources that run competitions and giveaways to boost user engagement and get some extra traffic. Offering your product or service in a giveaway is a win-win-the platform organizing the giveaway gets something to offer, and you get brand exposure and links from a reputable source.

Forums- Topical forums can be great spots for links and raising brand awareness. Like with commenting, it's important to keep your posts on forums natural looking and bring value to the table instead of purely promoting your product and stuffing your posts with links.

Links Pages- A lot of sites have useful resources pages. If you choose this technique, make sure to avoid link directories created purely for link exchange. You can easily spot such pages: typically, they're full of all kinds of links that are not related to a single topic, and can often include hundreds of links. Look for non-spammy links pages that only include resources on a certain topic.

Links Submission Forms- If you wish to harness the potential of link development networks, you can use this method to find relevant link exchange partners that use link submission forms, and fill in these forms for you automatically. With this feature you can get lots of link exchange partners very fast.

Directories- This method is more applicable to brick-and-mortar businesses - make sure you don't miss out on this opportunity if you are one. Find local business directories, chamber of commerce listings, and business association websites: these are good places to have links from. As a tangible bonus, these links will bring you some extra traffic, too!

Topical blogs- One of the most effective strategies is finding industry blogs that cover topics related to your business, and reaching out to them asking to feature your product or service in their posts. You can either find some of their existing posts where you believe a mention of your product could be included, or suggest mentioning it in a future post. Mind that such opportunities can be paid or imply that you offer something in return to the blogger, just like with giveaways.

This method also lets build relationships with authors that can grow into lasting partnerships.

Competitor backlinks- Uncovering the link profiles of your top ranking competitors is perhaps one of the most effective link building tactics. Looking at a successful competitor's links lets you easily spot hundreds of potential link opportunities of all kinds-reviews, blog posts, forum threads, and what not.

Your Backlinks- Find backlinks that already point to your site and analyze their value.
Step 2: Discover quality link opportunities
Now that you know which research methods you'd like to use for your link prospecting, it's time to get down to the actual search.
1. Run the search in LinkAsssistant. Create a project for your site in SEO PowerSuite's LinkAssistant and hit . Select a method you'd like to use and click Next.
At Step 2, enter your keywords and select the search engine you'd like to search for link prospects in. For keywords, use industry-related terms-both generic and long-tail - and even your competitors' brand names. If you feel you could use some keyword ideas from Google AdWords' Keyword Planner, click Get keyword suggestions.
Right below, select a search engine you'd like to look for prospects in, and hit Next.
Hang on while LinkAssistant is looking for link prospects and collecting their contact email addresses. Once the search is complete, select the prospects to add to your project (you can keep all selected for now) and click Finish.
2. Check the value of potential links. To see how reputable your prospects are, switch to the Prospect quality tab, select all records in your workspace, click
, and choose factors you'd like to update to determine the quality of the potential link (like InLink Rank, Page/Domain Authority, Alexa rank, Domain age, or all kinds of social signals) and click OK.
Examine the stats and pick the top prospects. Delete the ones that you decided against by right-clicking them and hitting Remove link partners.
Step 3: Get in touch with link prospects
Now that you have a list of pages you'd like to get links from, it's time to contact the potential partners you found. Follow the steps below to learn how to automate the process and maximize the efficiency of your outreach.
1. Customize email templates. In Preferences -> Email Management -> Edit Mail Templates, you'll find a bunch of ready-made templates that you can customize. Pick a template that suits your niche and the nature of your request (eg. Guest Posting Inquiry), and hit to add some details about your website and business to make the email more personal and engaging. You can also create your own templates from scratch — just hit to do that.
2. Email potential partners. Select the partners you'd like to contact (make sure you select partners that belong to the same partner group). Click , pick the email template you'll send out to this group, and hit the OK button.
Step 4: Manage your links
Keep an eye on the links you've built as your link profile keeps growing. Remember to regularly check that your links are in place, have the right anchor text, and don't get under a Nofollow tag.
Verify links. To check on the links you've built, select them in your LinkAssistant project and hit. Select Scan only current page and click OK.
Once the verification is complete, right-click the header of any column in your LinkAssistant workspace, select Verification Passed from the list of available columns and hit OK.
In the Verification Passed column, examine the verification status of each of your partners. Look out for links that come back with a No status (these links are no longer found on the backlink page), get under a Nofollow tag, or have wrong anchors. When necessary, contact your link partners right from LinkAssistant (by selecting the partner in your workspace and hitting
) and shoot them a message explaining your problem or request.
Remember to regularly check your inbox in LinkAssistant's Email module, and try to promptly respond to partners' emails.
Enjoy top rankings!
Congrats — you've set your link building campaign in motion! This is the last step in our SEO Workflow series, so if you followed the instructions from the previous guides, you should be starting to see your rankings grow very soon. Do not forget that that all the work you've done requires maintenance though: remember to track your rankings in Rank Tracker, regularly check your site against all kinds of issues in WebSite Auditor, monitor your link profile's growth in SEO SpyGlass, and verify individual links in LinkAssistant.
Happy SEOing!
Learn Digital Marketing Courses
By now, I believe, that you have a fair idea why Digital Marketing is important for pharma sector. Some pharma companies have not yet fully embraced the digital revolution and changing times, while others have. Well, you should understand that it doesn't matter to the patients out there, the patients are increasingly expecting, and rightly so, and demanding the pharma and healthcare industry to engage themselves and provide end-to-end services.
The pharma companies that are aligned to changing times, and are using digital mediums, are also the ones reaping the benefits. Big prizes are waiting for those who can cut through all the digital noise and come-up with sustained competitive advantage using digital mediums. The others will also align soon or go out of business.
There are different ways to learn digital marketing. You can teach yourself using online material and tutorials, or you can Learn Digital Marketing from a Reputed Training Institute. These training institutes have highly experienced professionals and provide you focused and personalized training with lot of live assignments, and also provide you guidance for your placements. There are digital marketing courses specialized specifically for pharma sector.
So, go ahead, learn Digital Marketing and shine on!
Remember…
-Pharma must be in the conversation so to know how to develop better drugs.
-Digital marketing offers many ways to communicate with customers (HCPs and patients).
-Pharma must offer great content that interests customers and helps them do their jobs better. This type of content is easier to approve, less risky and leads to better long-term customer loyalty.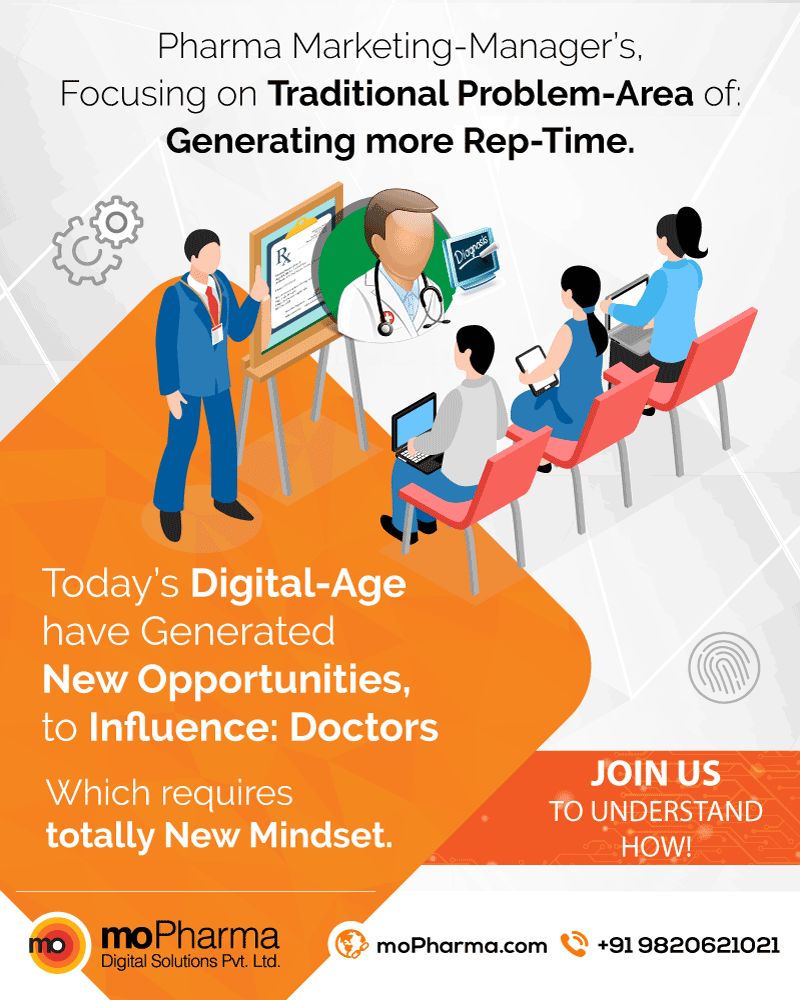 Digital Marketing Corporate Training
Corporate training has evolved rapidly in recent years. It is one of the most significant parts of its growth and long-term investment strategies. It helps to improve employees performance, moral and skills by concentrating on professional development. Corporate Training is the key to ensure development in all the spheres; so that the employees can aspire in this competetive world and bring success on their behalf. Through Corporate Training highest productivity can be achieved when the individual goals are integrated with the organisational goals.
The scope of digital marketing is growing day-by-day. Companies are also focusing on digital marketing. Providing a Corporate Training on digital marketing will help the emlpoyees to boost up their productivity in the organization. It does not restrict you to one specific job profile. Getting a digital marketing training in an organization will help you to get better salary as this is the most fascinating advantage of digital marketing. It will help in making suitable modification whenever necessary. Training in digital marketing helps in creating better understanding of the companies and the employees are able to achieve their professional goals.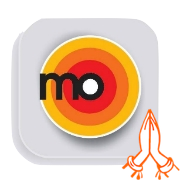 <- read more blogs of your Interest-Category
Please Share.. if you Like
Digital Marketing: Corporate Training Ajit: +91 9820621021 moPharma Leading Digital Marketing Agency for Pharma SEO, SEM, SMO, SMM, eMail Marketing, etc. Esteem Happy Clients:
Hindusatan Unilever, Abbott, MSD, AZ, Lupin, GSK, Lodha, Mumbai Police, Siemens and many more...
Checks you should make when choosing a link partner