The 7 biggest trends driving customer loyalty
Have a Glance
Although many small businesses do just fine with using one domain name, companies of all sizes can certainly benefit from registering multiple domain names as part of their domain name strategy. Having multiple domain names can provide sound marketing opportunities to engage your customers and to help grow your business.
Ajit: +91 9820621021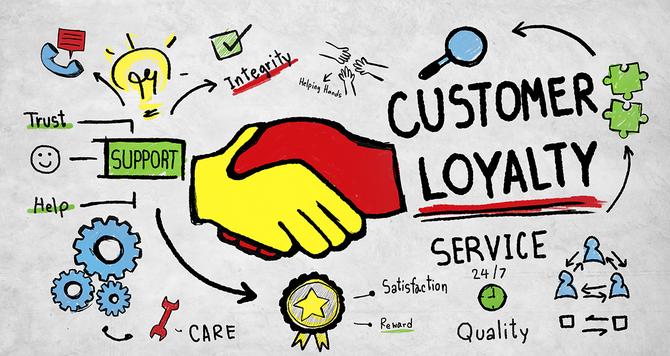 Loyalty programs are becoming more sophisticated, moving beyond the traditional spend-and-get model, to omnichannel and multichannel programs that recognize customers for every interaction they make with a brand. Smart marketers are capturing and leveraging loyalty data to understand their customers better and market effectively to them.
We're seeing significant advancements in loyalty as brands seek new ways to add value for customers. Here are the seven biggest trends impacting the loyalty landscape currently.
1. Omnichannel and multichannel programs are replacing traditional programs
More and more brands are adopting omnichannel-based loyalty programs, which are proving to be very effective. Omnichannel loyalty connects customers to a brand across all touch points seamlessly and provides members with the opportunity to be rewarded for spend and engagement across all channels. Furthermore, omnichannel data capture helps brands drive personalized communications and better customer experiences. Beauty giant Tarte's recently launched "tarte <3 rewards" loyalty program rewards members for not only spending money with the brand but for sharing content on social media, referring friends and reading emails. These activities keep members engaged and informed about the brand and help promote the brand benefits to a wider audience, turning members into brand advocates. The spend and engagement data captured can also be leveraged for future marketing efforts.
2. Consumers expect personalization
Research finds a correlation between personalization and customer satisfaction. Seventy-nine percent of customers surveyed indicated that they are very satisfied with loyalty programs with high personalization and that loyalty programs that make customers feel special and recognized had 2.7 times more satisfied members.
Research indicates that consumers are willing to share data to get personalized experiences. By leveraging customer data captured in a multichannel loyalty program, brands can make personalized recommendations, offer relevant promotions and upsell and cross-sell relevant products or services to consumers. We're seeing many retailers this year incorporate personalization into their customer strategies. Recently, members of the DSW rewards program were sent an email that contained how many points each member needed to receive a $10 certificate. They were also informed of other deals they're eligible for. They also use member data to provide a detailed snapshot of their customers' interactions with the brand over the past two years, including how much they've saved, how many points they've earned and how long they've been a loyalty member. The campaign was a success and saw a 64 percent lift in email opens, a 13 percent lift in click-through rates, and 58.82 percent of customers who opened the email read it for 15+ seconds. Frequent personalized communications like this help keep members engaged and encourage sales.
3. Partnerships have increased
2016 saw brand partnerships take center stage as a strategy for growth. Now we're seeing an increasing number of brands seek out strategic partners to stay ahead of the competition. Partnerships help brands extend additional value beyond what they provide alone. Whether for a loyalty campaign or an evergreen program, the right partnership provides new and exciting ways to reward customers which will drive sales and loyalty.
For example, Wyndham Rewards, a highly ranked hotel rewards program, recently partnered with Caesars Entertainment's award-winning casino-based "Total Rewards" program. The partnership offers their combined membership of over 50 million access to industry-leading travel experiences and perks and benefits including complimentary status match and opportunities to redeem points for one-of-a-kind hotel, restaurant and entertainment experiences. The partnership extends the reach for both brands and connects them to potential new customers.
4. Consumers expect brands to be socially responsible
A recent study found that 81 percent of millennials expect companies to go beyond generating profit and serve as drivers of change and become active in their communities. This can have a major impact on loyalty, as consumers are increasingly more likely to support brands with a purpose. Almost 66 percent of consumers are willing to pay extra for products and services that come from companies committed to positive social and environmental impact. Incorporating corporate social responsibility initiatives as part of your loyalty offering allows you to better meet customer expectations and maintain customer loyalty.
Loyalty Programs like TOMS Passport Rewards have pioneered the trend. They offer their loyalty members the option to redeem points on a donation to a charitable cause or initiative. For example, currently, members can redeem points for a $25 donation to help TOMS support US-based after-school groups and community development programs. This option creates goodwill and helps customers create more emotional connections to the brand.
5. Premium loyalty programs are becoming more appealing
We're seeing a wave of premium program launches. The reason why premium loyalty programs are gaining popularity is that members want the benefits that programs like Amazon Prime provide and are willing to pay for it. In a consumer study from last year, 62 percent of respondents said they'd consider joining a fee-based rewards program if their favorite retailer offered one. This number was even higher among millennials, with 75 percent of 18- to 24-year-olds and 77 percent of 25- to 34-year-olds saying they'd consider joining a fee-based rewards program. Nearly half (47 percent) said rewards in fee-based programs are better than rewards in free programs.

The PowerUp Rewards premium loyalty program boasts more than 50 million members and drives three times the sales of non-members. Last year, the brand introduced a new tier, an upgrade from the current highest level, Pro. The new PowerUp Rewards Elite Pro membership costs $29.99 USD per year (double what gamers pay for Pro), but it provides members with additional perks, including free two-day shipping, $50 in exclusive monthly offers and discounts on pre-owned games and software. The decision to introduce the new tier this year was based on feedback from reward members who wanted to earn more points and subsequently enjoy more rewards. The success and evolution of this program demonstrate that PowerUp Rewards members see the value in paying a fee for their status in the program. For gaming enthusiasts willing to pay up front, the brand incentivizes spend and encourages loyalty.
6. Emotional loyalty is key
Forrester recently published research that concludes that emotion is one of the strongest unique drivers of loyalty. This means companies must invest in measurement frameworks that help better understand what actions and emotions they must elicit across interaction points to engender true loyalty.
Forrester's survey of loyalty marketers found that most are still fine-tuning their programs to establish and solidify relationships with consumers, as well as to build an emotional connection with their most frequent shoppers.
Research by Gallup has demonstrated that emotionally loyal customers are willing to spend with the brand even if meaningful and available alternatives are presented. They found that consumers with strong emotional connections to retailers will visit their stores 32 percent more often and spend 46 percent more money than those without emotional bonds.
To maintain their interest and help build deeper emotional connections, "The Walking Dead" rewards their fans for their dedication to the show with "money-can't-buy" experiences and rewards. Leveraging a loyalty program, brands can incentivize fans to attain these unique rewards through further engagement. Members who accumulate the highest level of points as part of The Walking Dead Fan Rewards Club, launched earlier this year, can enjoy one-of-a-kind experiences, including VIP tickets to the "Talking Dead" aftershow, a set tour and meet-and-greets with the cast.
7. AI and chatbots are improving customer engagement
Chatbot technology is gaining a lot of interest, with plenty of companies making the investment. It's expected that chatbots will soon become mainstream to maintain strong and efficient customer engagement. In fact, by 2020, customers are expected to manage 85 percent of their relationships with enterprises without interacting with a human. Though not a replacement for human interaction, chatbots are most effective in situations where a customer is trying to resolve common issues, such as placing an order. Chatbots relieve the need for customers to visit a company website, call or visit a store in person.
7-Eleven launched a chatbot on Facebook Messenger to enhance the customer experience. The chatbot not only converses with customers using artificial intelligence that powers automation, it also lets users sign up for the 7 Rewards customer loyalty program and find a nearby store and available discounts and promotions. Upon program signup, members will immediately receive a digital card in Messenger and can scan to start earning points, check status or collect coupons.
Looking forward in 2019
Right now, brands are under pressure to meet customer expectations with exceptional customer experiences and are investing in trends from personalization to adding value. If brands want to beat out the competition in 2019, their loyalty programs, their strategy and their technology must continually evolve to keep customers at center focus and loyal.
Taking care of everything in your behalf to your Business it can be a difficult task, especially for your Digital Marketing strategy. At moPharma digital Solutions we are determined to make Customer Loyalty which will succeed. It's what we do. after analyzing the market we will educate you on the best course to take for the best possible result. Digital strategy requires hardcore team we work closly to meet the goals of our every clients. As a Digital Marketing Expert you can focus on your Digital Marketing development and lets professional Digital Marketing Agency in Mumbai like My moPharma digital Solutions handle the rest.
Learn Digital Marketing Courses
By now, I believe, that you have a fair idea why Digital Marketing is important for pharma sector. Some pharma companies have not yet fully embraced the digital revolution and changing times, while others have. Well, you should understand that it doesn't matter to the patients out there, the patients are increasingly expecting, and rightly so, and demanding the pharma and healthcare industry to engage themselves and provide end-to-end services.
The pharma companies that are aligned to changing times, and are using digital mediums, are also the ones reaping the benefits. Big prizes are waiting for those who can cut through all the digital noise and come-up with sustained competitive advantage using digital mediums. The others will also align soon or go out of business.
There are different ways to learn digital marketing. You can teach yourself using online material and tutorials, or you can Learn Digital Marketing from a Reputed Training Institute. These training institutes have highly experienced professionals and provide you focused and personalized training with lot of live assignments, and also provide you guidance for your placements. There are digital marketing courses specialized specifically for pharma sector.
So, go ahead, learn Digital Marketing and shine on!
Remember…
-Pharma must be in the conversation so to know how to develop better drugs.
-Digital marketing offers many ways to communicate with customers (HCPs and patients).
-Pharma must offer great content that interests customers and helps them do their jobs better. This type of content is easier to approve, less risky and leads to better long-term customer loyalty.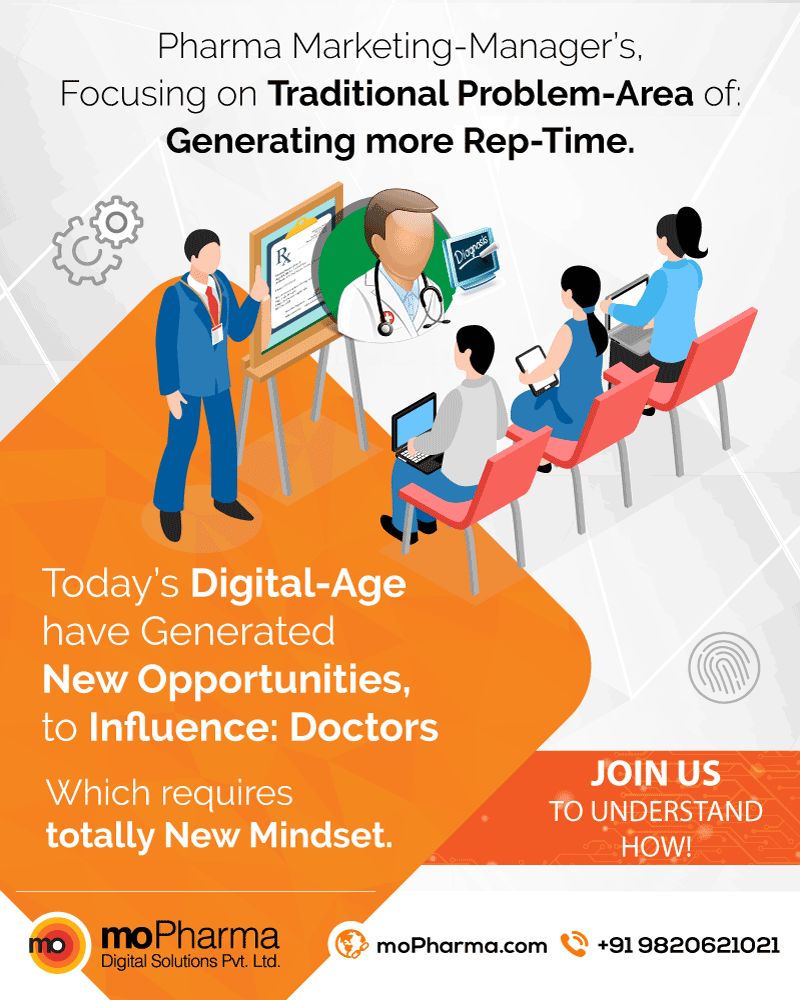 Digital Marketing Corporate Training
Corporate training has evolved rapidly in recent years. It is one of the most significant parts of its growth and long-term investment strategies. It helps to improve employees performance, moral and skills by concentrating on professional development. Corporate Training is the key to ensure development in all the spheres; so that the employees can aspire in this competetive world and bring success on their behalf. Through Corporate Training highest productivity can be achieved when the individual goals are integrated with the organisational goals.
The scope of digital marketing is growing day-by-day. Companies are also focusing on digital marketing. Providing a Corporate Training on digital marketing will help the emlpoyees to boost up their productivity in the organization. It does not restrict you to one specific job profile. Getting a digital marketing training in an organization will help you to get better salary as this is the most fascinating advantage of digital marketing. It will help in making suitable modification whenever necessary. Training in digital marketing helps in creating better understanding of the companies and the employees are able to achieve their professional goals.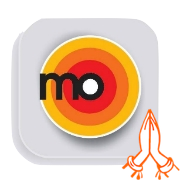 <- read more blogs of your Interest-Category
Please Share.. if you Like
Digital Marketing: Corporate Training Ajit: +91 9820621021 moPharma Leading Digital Marketing Agency for Pharma SEO, SEM, SMO, SMM, eMail Marketing, etc. Esteem Happy Clients:
Hindusatan Unilever, Abbott, MSD, AZ, Lupin, GSK, Lodha, Mumbai Police, Siemens and many more...
How to use domain names for marketing