Predictions for SEO in 2018
Have a Glance
Yes, content matters. You can't even build a website or rank it without any content. But we shouldn't reduce it to a silly attention-span defying soundbyte.
Ajit: +91 9820621021
Content Quality and Relevance Grows in Importance
Is anyone else sick of the old catch phrase "Content is king"? I sure am.
Yes, content matters. You can't even build a website or rank it without any content. But we shouldn't reduce it to a silly attention-span defying soundbyte.
That's what led us to the overwhelming amount of terrible content we've seen flood the web, from shallow "me too" posts to straight up fake news. Meh.
No, you have to stand out. We've done a good amount of testing on our own blog. Both quality and relevance are not to be underestimated.
And when I say quality, I mean exceptional quality. Solid, in depth analysis. Relatable voice. A unique angle on a topic. You get the picture.
It also matters that you set expectations for what is and is not within your "sweet spot" topically. Then stick to it. If you want to go on a tangent, take the time to explain why it fits. Otherwise, why waste your time at all?
Contextual Links Are the Holy Grail of SEO
Google finally took what they learned in the Google Penguin update stream and started weaving it into the algorithm itself. And thankfully so!
Heck, there was talk of a small update on Christmas 2017 that specifically focused on low quality links. Merry Christmas black hats!
You can't game the system nearly as much as you once could. Want links? Hire a PR firm. Place guest posts on other high authority sites. Get bloggers and journalists to talk about your brand.
But just don't link spam at all. You need those contextual links we've coveted for years more than ever.
If you can't take this kind of work on for yourself, bring in experts. You can find plenty of options who offer guest posting. Heck we offer our own version, branded as Content Marketing Boosters, which pretty much any company in any industry could take advantage of.
No excuses and no cheating. There are white hat options abounding. Stick to contextual links. You'll be glad you did.
Meta Descriptions Matter More than Ever
Did you see the update about the expanded meta descriptions showing on Google SERPs? That's right, you now have up to 320 characters visible on the SERP snippet.
I can already sense some skeptics out there with the "but, meta descriptions don't factor into ranking at all."
Yes, that's true. But meta descriptions are one of the most important factors for earning that ever-so-elusive click on increasingly cluttered search results pages.
You now have about twice as many characters to pimp your brand and woo the searcher to click on your result. Marketers have wanted this for years, and now they have it.
So meta descriptions pose a significant advantage to early movers on expanding those custom descriptions. Take advantage of it while others are still asleep at the wheel. Since click thru rate also factors into how Google and Bing serve up personalized results, it matters for the first and other searches by the same user.
Track Special Real Estate on the SERPs
Oh right, about those cluttered SERPs. Surely you've noticed that we have somehow evolved from the old, simple 10-entry version to…whatever this is that we see today.
We have the local pack, the knowledge graph, video snippets, nav across the top for maps/videos/images/whatever, shopping, and a slew of other things on the page to draw clicks away from your shiny organic listing.
Are you paying attention, or simply using the tired old approach of "we rank #3 for [whatever] keyword"?
I really hope not.
Rankings simply ain't what they used to be. Heck, I discourage clients from obsessing over ranking across the board.
With personalized results, all of the distractions, PPC ads, and semantic match (more on some of these later), average rankings are almost worthless for all but the super short-tail keywords. You know, the ones that huge brands dominate anyway.
If you really want to get a picture of your visibility, it's time to step up the game. Either find an SEO dashboard that can track all of these various placements as well, or change your focus. Organic traffic volume and conversions anyone?
Seriously. As a business, what else really matters? Don't waste your time on analysis paralysis. Shift the focus to what really matters.
Increased Importance of Semantic Markup
Now, don't get me wrong. I'm not saying to avoid targeting placements in those various snippets and other special features like position zero. Quite the opposite.
Get value anywhere you can do it. Every single one of those special features is worth pursuing, within reason. And how does one go about such a thing?
Many of them depend on intent based matching, relevance, and quality (sounds familiar, right?). We already covered the latter two – that's based on the content.
But the intent part is more. It does rely on the content for part of it, as well as the verbiage and overall focus on related keywords and topics (that could be a whole post of its own, so let's cover at a later date).
Semantic markup plays heavily into many of these features. Especially in the case of the knowledge graph. If you're unfamiliar with what it is or why to do it, think of it as code to spoon feed the search engines information about content entities, which helps them understand how the content aligns with the intent of the searches. Click the hyperlink earlier in this paragraph to learn more.
Increase Focus on Visit Quality Analytics
How deeply do you analyze the data on visits to your website? If you are offering a quality user experience and great content, you'd expect people to stick around.
Google has repeatedly denied using these metrics for ranking purposes. But I don't buy it.
If they take user experience into account, there's no way to avoid considering these important. After all, how else do you know if people are finding what they need and sticking around to enjoy it?
So definitely analyze those quality metrics by domain and even by section of the site. Things like bounce rate, time on site, and pages per visit.
If you find parts working and others not working, consider why not. Is some content better? Do the pages look different?
Or the most important question – where do we have rich media present on the site? Things like video and podcasts are known to increase dwell time, so they can really help here.
Have you ever analyzed how they impact these metrics? Perhaps it's time you should.
High Performing Websites Rule the Pack, With a Caveat
As an SEO or marketer, you should already be aware of how critical website speed and page load time is for ranking and driving traffic. In fact, performance analysis is a key deliverable for website SEO audits.
When it comes to technical SEO, performance rivals only crawler management (for inciting indexing) in importance to your overall organic results. I fully anticipate that site speed will only grow in importance as search engine spiders become more sophisticated in indexing data semantically.
However, this all comes with a caveat – not all well performing websites may deliver the goods if the ISPs decide to start toying around with content delivery. Surely you've seen the repeal of net neutrality (and if you didn't, how in the world did you miss it?). Are you aware of the implications of its elimination?
Now, ISPs could very well opt to charge fees to businesses to ensure they are able to load on full bandwidth connections. While none of them have announced plans to do so, they now have the legal right to do it if they choose.
One way or another, if you decide to publish rich media as suggested earlier, put a lot of thought into where you host it. If you self-host, you could be subject to gated delivery should the ISPs opt to introduce menu-based pricing on audio and/or video content. Leave that battle to YouTube (i.e. Google) and other large players just to be safe. Your SEO may very well depend on it.
Mobile Will Continue to Grow Its Lead Over Desktop Search
We all know about Google's mobile-first indexing by this point. And that was truly the right move with over half of searches occurring on mobile devices in 2017.
As users become more accustomed to searching and buying on mobile devices, especially in consumer-focused transactions, this will explode even further. Heck, there are companies considering a switch to making tablets the primary computing devices for some activities.
So there's no plateau coming. Mobile is here to stay, and here to grow. In fact, the time has finally come where a mobile-first approach to website user experience is reasonable and worthy of consideration, so long as you don't ignore desktop altogether. Master responsive web design and never look back.
HTTPS Will Become Crucial to SEO Success
It has been a few years since Google announced that sites with active security certificates and HTTPS are better poised to rank on their index. They followed that up confirming how HTTPS is a factor in the search algorithm.
Studies have shown, however, that it levies a small impact in the grand scheme of ranking factors. Up until now, it hasn't offered enough upside to prioritize above other SEO needs.
Then in September of 2017, Google advised webmasters to get over to HTTPS as soon as possible. Why? Because Chrome now shows warnings in the address bar for websites that are not secure (look for a circle with an exclamation point inside of it vs. a padlock symbol to know whether or not the site is secure).
What's next? My gut says they're about to elevate the importance of secure sites aggressively in the next two years. If you've been putting off the move to HTTPS, stop waiting. You don't want to be caught unexpectedly like those website owners who ignored Google's repeated requests to make their websites mobile friendly leading up to Mobilegeddon. They've shown us that, no matter what their warnings are in advance, they really mean to take action sooner or later.
Voice Search Gaining Popularity
The internet is continuing to grow daily, with over 60% of searches happening from mobiles every day. As technology also advances and we adapt to our phones in a fast-paced environment, consumers and internet users want results fast and at that convenience.
One SEO prediction for 2018 is that it will be impacted by voice search. For example, as there innovative products are on the increase and products are being launched regularly, 40% of adults are performing at least one voice search every single day.
One source even started that there has been a 35% increase in voice searched being performed on google since 2008. These are major changes that need to be taken into consideration by marketers and business owners as SEO will be greatly impacted.
Mobile indexing
As mentioned above, mobiles have started to taken dominance over desktop with users. The added convenience of being able to use them anywhere and anyplace makes it easier for users to browse websites and search within their day.
This also means that google have taken this into account and now brands and businesses also have realised the vital significance of ensuring that your site ranks high within google search on mobile in addition to desktop.
Consumers are looking for data rich content on their phone so ensuring that your website has optimised landing pages, Meta data and appears to rank high in SERP's is key to attract high levels of traffic. This will also allow Google to pick up on your keywords within your pages in addition to keeping consumers interested.
The Rise of Video Search
As technological innovation continues to have its impact on the internet and user experience, visual search will continue to take SEO to the next level in 2018.
Marketers will need to consider SEO strategy's which understand how consumers are using visual content to find websites and products.
This would mean optimising content for its Visual content with SEO and marketers will need to ensure sites are kept on top of the competition.
In addition, marketers will need to combine strategy's that consider Visual search, mobile search and also voice search, as together these will change how SEO works in 2018.
For example, sites will need to be reviewed for speed issues and ensure Javascript is able to run on every page. Secondly, site owners will need to start optimising images, video content and a huge focus will need to be on AMP (Accelerated mobile pages).
Overall, marketers will need to keep up with modern and up-to-date changes. A mobile site will need high quality content and valuable information to perform the best it can in search engines.
Conclusion
So there you have it, my predictions and trends to watch for 2018 and beyond. I hope this post provided you some food for thought.
If any of these items caught your interest and you need help addressing them, please drop us a line and we'll discuss your options. After all, this is why we are here at Return On Now.
Learn Digital Marketing Courses
By now, I believe, that you have a fair idea why Digital Marketing is important for pharma sector. Some pharma companies have not yet fully embraced the digital revolution and changing times, while others have. Well, you should understand that it doesn't matter to the patients out there, the patients are increasingly expecting, and rightly so, and demanding the pharma and healthcare industry to engage themselves and provide end-to-end services.
The pharma companies that are aligned to changing times, and are using digital mediums, are also the ones reaping the benefits. Big prizes are waiting for those who can cut through all the digital noise and come-up with sustained competitive advantage using digital mediums. The others will also align soon or go out of business.
There are different ways to learn digital marketing. You can teach yourself using online material and tutorials, or you can Learn Digital Marketing from a Reputed Training Institute. These training institutes have highly experienced professionals and provide you focused and personalized training with lot of live assignments, and also provide you guidance for your placements. There are digital marketing courses specialized specifically for pharma sector.
So, go ahead, learn Digital Marketing and shine on!
Remember…
-Pharma must be in the conversation so to know how to develop better drugs.
-Digital marketing offers many ways to communicate with customers (HCPs and patients).
-Pharma must offer great content that interests customers and helps them do their jobs better. This type of content is easier to approve, less risky and leads to better long-term customer loyalty.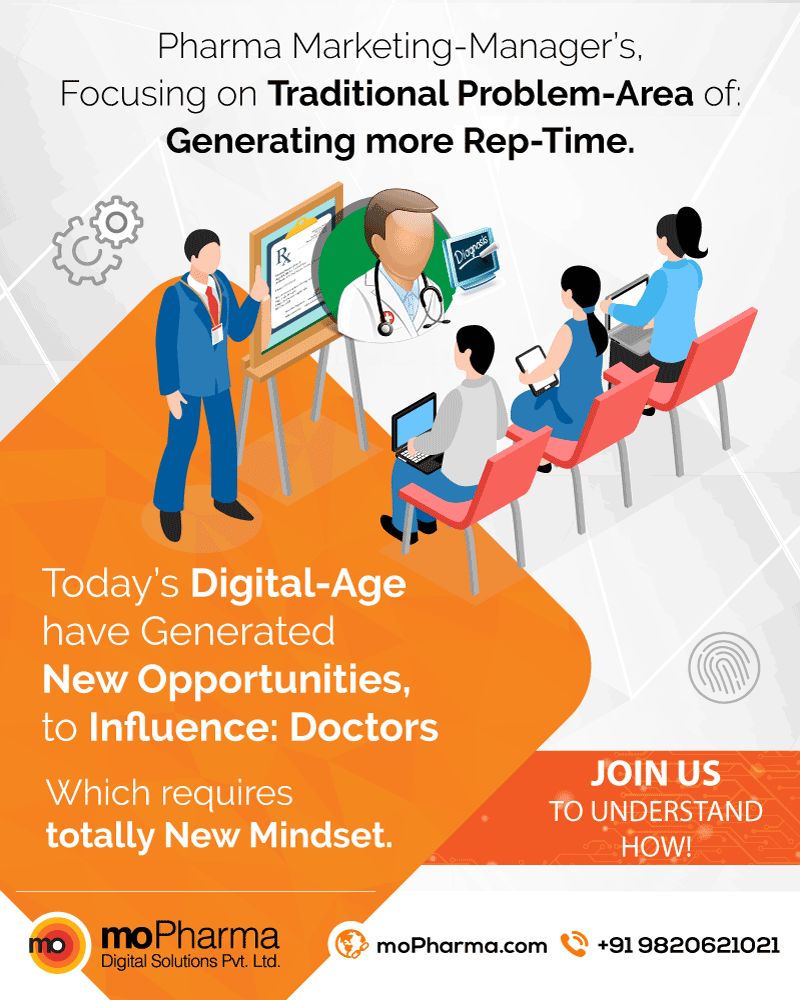 Digital Marketing Corporate Training
Corporate training has evolved rapidly in recent years. It is one of the most significant parts of its growth and long-term investment strategies. It helps to improve employees performance, moral and skills by concentrating on professional development. Corporate Training is the key to ensure development in all the spheres; so that the employees can aspire in this competetive world and bring success on their behalf. Through Corporate Training highest productivity can be achieved when the individual goals are integrated with the organisational goals.
The scope of digital marketing is growing day-by-day. Companies are also focusing on digital marketing. Providing a Corporate Training on digital marketing will help the emlpoyees to boost up their productivity in the organization. It does not restrict you to one specific job profile. Getting a digital marketing training in an organization will help you to get better salary as this is the most fascinating advantage of digital marketing. It will help in making suitable modification whenever necessary. Training in digital marketing helps in creating better understanding of the companies and the employees are able to achieve their professional goals.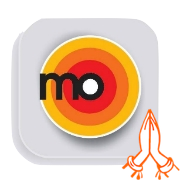 <- read more blogs of your Interest-Category
Please Share.. if you Like
Digital Marketing: Corporate Training Ajit: +91 9820621021 moPharma Leading Digital Marketing Agency for Pharma SEO, SEM, SMO, SMM, eMail Marketing, etc. Esteem Happy Clients:
Hindusatan Unilever, Abbott, MSD, AZ, Lupin, GSK, Lodha, Mumbai Police, Siemens and many more...
Predictions for SEO in 2018