Top Digital Marketing Trends 2019
Have a Glance
Digital marketing, simply put, cannot be ignored. No one is disputing the power of Digital Marketing. An effectively executed marketing and advertising campaign can serve the needs of any business and increase the demand for the product or service that they offer.

as a Best Digital Marketing Agency in Mumbai., be sure to get in touch with us. We'd love to show you more ways on how we can boost your brand, visibility and business online.
Ajit: +91 9820621021
As 2019 approaches, the digital marketing landscape that encompasses SEO, social media, PPC, content marketing and more is witnessing a dramatic shift. There may have been a time when you could've dismissed artificial intelligence or visual search as gimmicks from the latest blockbuster science fiction film, but that time is long gone.
There are many new digital marketing trends and strategies that are evolving in the current high-tech, Internet-connected era and businesses now need to use them to succeed in their efforts because what worked for you last year may not work this year.
The Most Essential Digital Marketing Tools for the New Year :
1. Voice search
It is estimated by Klick that by the year 2020, 30% of the web browsing will be done without touching the screen. In addition to this, estimates 50% of searches will be conducted through voice commands.
By 2020, it's expected that 50 percent of all searches will be voice searches, and by 2022, voice commerce sales will reach $40 billion. Next year, consumers will be able to do more in search with their voice, and mobile marketers should be prepared for voice activated search advertising. User interface platforms will become the new battleground for marketers (Alexa v Google Home, Siri, Bigsby), As search engines grow more and more sensitive to user intent, it becomes increasingly vital that advertisers tag every image, video and piece of content appropriately with meta descriptions and alt-text. Search engines use these bits of information to promptly categorize and serve up content to users. Without them, marketers will lose traffic—more so in 2019.
2. AI-powered solutions
Artificial Intelligence (AI) powered solutions are literally the tools from the future bringing together a unique blend of technologies like Predictive Analysis, Machine Learning and Natural Language Processing. In the coming year, AI-powered solutions shall be deployed across various enterprises including government and consumer markets around the world. Tech Republic reports that AI use has increased two-fold from 61% of business implementation in 2017 as compared to 38% in 2016.
Artificial intelligence will definitely be pulling its weight in the marketing world this year as AI is now powering customer segmentation, retargeting, push notifications, click tracking, you name it – in a limitless combination of possibilities. It's even creating content now!, How you put AI to work for your digital marketing portfolio depends on your goals and your channels. But if you're not already working with digital marketing teams and partners who know and leverage AI in their marketing intelligence and delivery systems, you're falling behind.
3. Video marketing
Video marketing will be the leader of digitization in the coming year. By the year 2019, Tubular Insights predicts 80% of the online content will take up the form of visual representation, Video has become the golden child of communication since the rapid adoption of smartphones in the last decade and social media apps. We are all completely overwhelmed and just trying to keep our head above water, so short videos make both communication of a message more efficient and more enjoyable.
More than ever, we are seeing that video content does not have to be high production and high cost. Don't shy away from pulling your smartphone out and recording a message to your potential customers about a recent win or to share some insights that will be valuable to them. This more casual style is well adopted as we are all used to watching low-quality videos from our friends and family on our social media feeds, On top of all these factors, many apps allow lots of easy ways to make your videos even more entertaining (think bunny ear filters or 360 videos). So, what are you waiting for – we've outlined a full guide on how to get started with video marketing here.
4. Chatbots and marketing automation
Chatbots, along with marketing automation will serve the massive online social media market effortlessly, Due to such beneficial reasons, companies will start to implement this marketing automation technology in 2019 (if they aren't already!). If done right, this will give their customers the right information they deserve at the right time.
Many customers prefer interacting with chatbots as they are responsive, give answers promptly, accurately recall your entire buying history, and never lose patience. These virtual assistants offer outstanding customer service, meeting customers' expectations and automating repetitive tasks – which means you can focus on more important work, Uber uses chatbot technology to communicate with customers, making it easy for them to hire cars even on Facebook Messenger, from Slack or via Google Maps. Passengers can use the menu to choose the type of ride, make a request, track the location of the car, send friends a time estimate of their arrival, and even make payment.
5. Machine Learning
This is a major trend that has also gained a lot of traction in the recent years and we predict to be a huge player in 2019. Machine learning is the process of data analysis that makes analytical model building automatic. It is a form of AI that based on the concept that systems can learn from data, therefore identifying patterns and making better decisions with minimal (or no – scary we know!) human intervention.
This trend offers huge opportunities and most importantly is making the measurement of marketing ROI increasingly accurate. This development can be used to understand faster and therefore act on problems that may exist in the marketing and sales funnel, through this learning. For example, it can provide insights on how to best deliver and produce content that will answer your prospects questions, at the exact right time, Other exciting developments in this space include Google's machine learning products such as Powerful Image Analysis that allows developers to understand the content of an image (e.g. a car).
6. Influencer Marketing
"Influencer marketing is a type of word-of-mouth marketing that focuses on using key leaders to drive your brand's message to the larger market…. Rather than marketing directly to a large group of consumers, you instead pay influencers to get out the word for you."
Using influencers is a very effective marketing tool that works to attract customers. Influencers can be anyone from celebrities and Instagram or YouTube stars to well-known bloggers and journalists who help spread the word about your business or product through their social channels, Because people generally trust consumer opinions over corporate statements, frozen food retailer Iceland "ditched celebrities in favour of real people, tapping into a dedicated community of micro-influencers" like "real mums". After partnering with Channel Mum, Iceland's approval ratings increased from 10% to 80%, which was a 72% increase above the agreed digital KPIs.
7. Social Messaging Apps
Think social messaging apps are just for sending emojis to your friends? Consider these numbers: 1.3 billion monthly users are active on Facebook Messenger, 2 billion messages are sent between people and businesses on Facebook Messenger every month, WhatsApp has 1.3 billion monthly active users, 55 billion messages are sent via WhatsApp every day, WhatsApp, Facebook Messenger, and WeChat have more combined users than Facebook or YouTube
These statistics show the growing popularity of social messaging apps for business purposes. Since people are spending more of their time messaging each other, it makes sense to market your company's services where your potential customers are hanging out, Social messaging apps can be very useful in sending messages to customers directly, as they allow personalization (another trend) and add value to the users' experience. This differs from the messenger chatbots we discussed earlier. You're actually able to market to customers using messaging apps now!
8. Programmatic advertising
Programmatic advertising will continue to evolve in 2019. It is a process in which automation technology is used to buy and sell online media. In the future, it will encompass online ads, video to digital out-of-home, voice, TV and streaming modules and these advancements are progressing so rapidly that by the time you read this article they may all be well underway!, Using programmatic advertising, companies will use data and technology to make real-time decisions regarding the advert they wish to deliver to the customers. The tool will provide guaranteed impressions and the ability to reach a different audience beyond continuous campaigns.
A great advantage we will see with programmatic advertising is that marketers and business owners will begin to finally think of marketing as an omnichannel journey as we humans don't just sit in one platform or sit in front of one billboard! In addition to this, brands and companies are able to work with one company rather than a fragmented mix of vendors, Programmatic TV is one of the most exciting areas to watch, with an arms race currently underway for TV broadcasters and digital platforms fighting it out. You don't have to look far to see everyone from Amazon to Sky investing at a rapid rate to have a strong product. Because of this, we can expect to see increasingly accelerated developments in this area.
9. Personalization
If you want to stand out in 2019, you need to personalize your marketing – and that means personalized content, products, emails, and more, With the availability of data like purchase history, consumer behavior and links clicked, custom content has never been easier. In fact, 96% of marketers believe that personalization advances customer relationships.
As Kevin George, Head of Marketing at EmailMonks, says, "The future of e-mail is real-time, behavior-based personalization. A study by Marketo shows that personalized, triggered e-mails based on behavior are 3x better than batch-and-blast e-mails." Businesses like Netflix and Amazon are already leveraging the power of personalization. Logging on to your Netflix account, for example, immediately shows you the evidence of this: the banner, carousels, order, artwork, text and search are all personalized for you.
10. Content will still be the king
In 2018, we came to realize the importance of content in the online realm. In 2019, it is predicted that people will further put more trust in reputable content instead of relying on advertisements. This denotes that more engaging and informative your content is, the better your chances are to be noticed online. In addition, Business Insider predicted 30% of internet users will utilize ad blockers by the end of 2018.
Here are some other facts denoting why content is still the heart and soul of your digital marketing initiative: Consistent blogging and content creation increases your traffic five-fold, 80% of the internet users still prefer good-quality original content over canned solutions, 85% of marketers in 2017 believe that their work succeeded because of good content, Visual content is expected to reign in the coming time more than blogs and articles, It's important to develop your content that aligns with your key outcomes and goals. That's why we've created an awesome bit of content (Ironic?!) on Content Marketing – The Use of Strong Pillars OR download our e-book on How to Crush your Competitors and Dominate your industry through Content Marketing here.
Business transformation with digital marketing.
Grow your business with result oriented & ROI driven services from the best Digital Marketing Agency in Mumbai.
Learn Digital Marketing Courses
By now, I believe, that you have a fair idea why Digital Marketing is important for pharma sector. Some pharma companies have not yet fully embraced the digital revolution and changing times, while others have. Well, you should understand that it doesn't matter to the patients out there, the patients are increasingly expecting, and rightly so, and demanding the pharma and healthcare industry to engage themselves and provide end-to-end services.
The pharma companies that are aligned to changing times, and are using digital mediums, are also the ones reaping the benefits. Big prizes are waiting for those who can cut through all the digital noise and come-up with sustained competitive advantage using digital mediums. The others will also align soon or go out of business.
There are different ways to learn digital marketing. You can teach yourself using online material and tutorials, or you can Learn Digital Marketing from a Reputed Training Institute. These training institutes have highly experienced professionals and provide you focused and personalized training with lot of live assignments, and also provide you guidance for your placements. There are digital marketing courses specialized specifically for pharma sector.
So, go ahead, learn Digital Marketing and shine on!
Remember…
-Pharma must be in the conversation so to know how to develop better drugs.
-Digital marketing offers many ways to communicate with customers (HCPs and patients).
-Pharma must offer great content that interests customers and helps them do their jobs better. This type of content is easier to approve, less risky and leads to better long-term customer loyalty.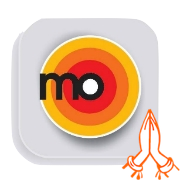 <- read more blogs of your Interest-Category
Please Share.. if you Like
For "Free Intro Session on Digital Marketing" or "Business-Inquiries", contact: Ajit: +91 9820621021 moPharma Leading Digital Marketing Agency for Pharma SEO, SEM, SMO, SMM, eMail Marketing, etc. Esteem Happy Clients:
Hindusatan Unilever, Abbott, MSD, AZ, Lupin, GSK, Lodha, Mumbai Police, Siemens and many more...
Top Digital Marketing Trends 2019