Voice Search: How to Optimize for Voice Search SEO Strategies
Have a Glance
Voice search is growing as the virtual assistant in the market more actively. With voice search on the rise, is your digital marketing strategy ready? Read more on the moPharma blog for the latest updates on voice search and the best SEO tips for your business.
Grow your business with result oriented & ROI driven services from the best Digital Marketing Agency in Mumbai.
Ajit: +91 9820621021
Whether they're trying to find the best restaurant in town, or they just want to know who sings the song that's on the radio, 40% of adults depend on voice search to help every day. Though this may seem to throw a wrench in your current search engine optimization (SEO) strategy, your business can actually use these technological advances to get ahead of your competitors. From using keyword phrases that better suit voice search queries to nailing down exactly how to approach local SEO, these changes to your current digital marketing strategy can bring the results you want.
Here are few digital marketing tips that would help your content to be visible in voice search
As voice search queries are longer you must begin targeting long tail keywords.

Start using FAQ strategy. "Who, What, Where, Why and How" are the questions frequently asked by the customer so address those in your websites or social media pages.

Make the content in the simple language which makes you sound more conversational.

Semantic search is the future where search engines need to understand the intent for the query in order to deliver more accurate results.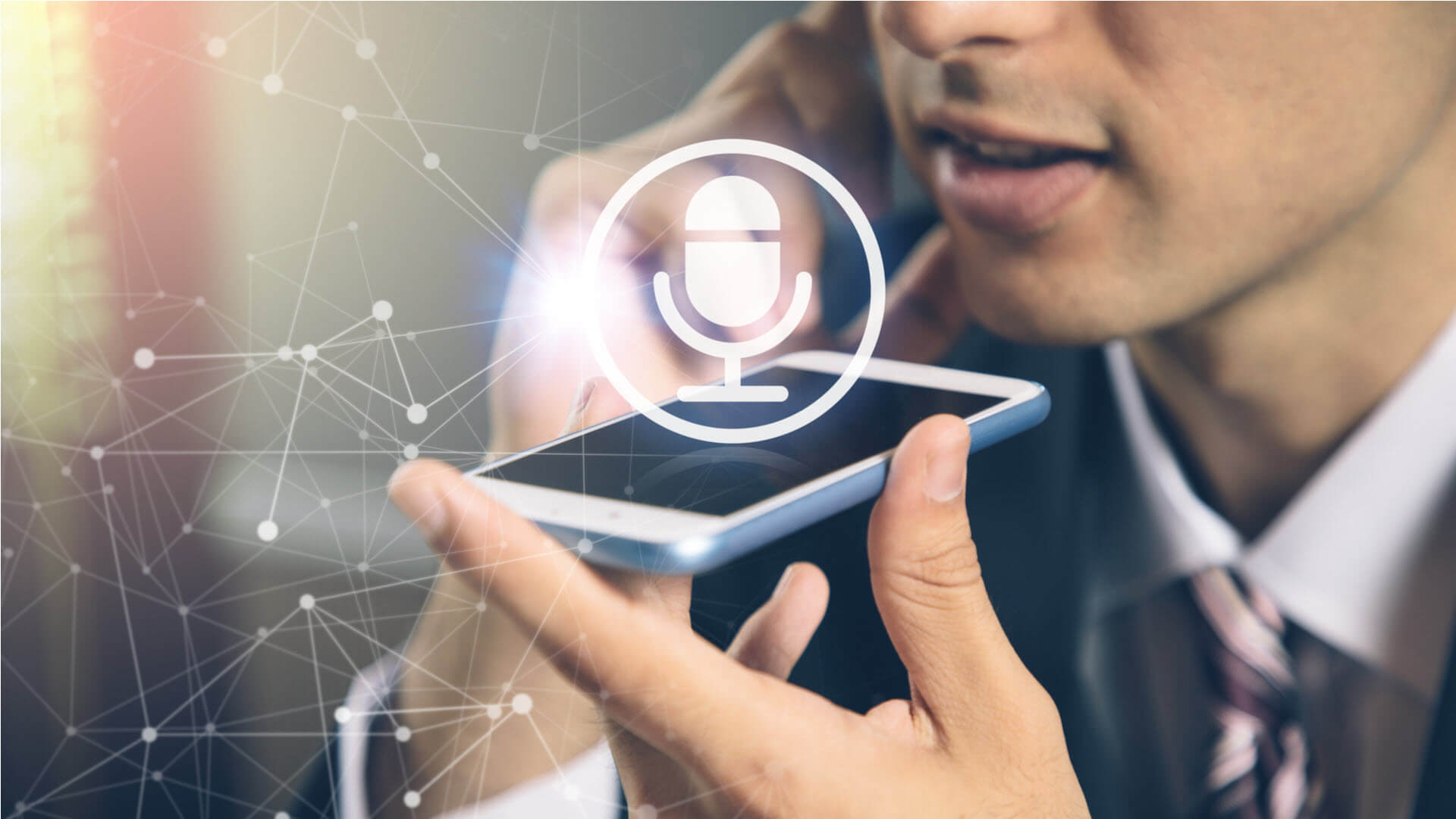 1. What Is Voice Search?
Voice search is a speech recognition technology that allows users to search by saying terms aloud rather than typing them into a search field. The proliferation of smart phones and other small, Web-enabled mobile devices has spurred interest in voice search.
2. Voice Search and SEO
In the eyes of some industry experts, the rise of voice search is the end of SEO as we know it. However, other major influencers in the SEO world—we included—believe that voice search is changing digital marketing for the better. Whether you perceive the glass as half-empty or half-full, you can't deny that voice search is affecting digital marketing and SEO strategy, whether in good ways or bad ways.
The main reason your SEO strategy should change is because of how different text and voice searches actually are. Here are some ways voice search affects SEO:
Use of conversational language

Emphasis on featured snippets

Importance of informative and authoritative content

Transformation of text searches into long-tail question queries
As we know from Google's prioritizing of featured snippets, answering questions promptly and accurately is key for ranking. In one case, acquiring a featured snippet led to a 516% increase in sessions, higher click-through rate (CTR), and better visibility as an authority. Creating content that is seen as informative and authoritative enough for Google to select for this coveted spot can create an opportunity to be the answer to the questions voice searchers are asking.
You can't do that by repeating the same keyword a bunch of times without putting it into an understandable, readable context. Plus, if you craft your content in a featured snippet well enough, it can even serve as a promotional opportunity for your business.
3. Why Voice Search Matters to Businessmen
Think about it: If your digital marketing strategy has a direct effect on your company's success, and voice search use has a direct effect on your digital marketing strategy, then voice search trends will inevitably affect your business. Whether or not this will bring positive or negative results depends on how well you adapt your strategy to the changing landscape.
With voice search on the rise and Google's new mobile first index—which bases rankings off of the mobile version of a site instead of the desktop version—businesses need to adapt to the changing digital landscape. Exact match domains and other black hat SEO tactics are no longer going to cut it. Voice search improves user experience of search engines—by being faster and more convenient—and provides more accurate results. This means that, if your website content is optimized (particularly for mobile use) effectively, your business could be the first one a digital personal assistant suggests.
4. How to Optimize Your for Voice Search
Provide concise answers to questions

Target long-tail keywords

Use natural-sounding language

Tighten up your local SEO schema

Form queries into question phrases

Think about user intent

Focus on action queries

Ensure your website is fast, mobile-friendly, and secure
It is quite obvious that voice search has already found a place in our everyday lives.
What is important for us to remember, however, is since voice behavior is different from traditional browser search behavior Google ranks for it differently.
Because of this, it is crucial that we are not neglecting voice search when creating and optimizing relevant content.
Here are some important things to keep in mind:
Keep it Human: When it comes to optimizing your content for voice search, the most important thing is to understand how humans actually speak, and how they search using their voice.
Voice assistants are designed to be spoken to like a friend or another person in the room so conversations or questions to them are more natural, and more focused around long-tail keywords.
Think about how you and your audience actually speak about your business and to each other, and not how they search the web for information on your business.
Optimize Your Pages with Featured Snippets: When a question is asked via voice search, Google will likely pull the featured snippets and read it out loud to the user and cite the site as the source of that information.
Optimizing to appear here is a great way to help your content get found when someone asks a question vocally.
If Google can't find a featured snippet or the only snippets available are considered bad, Google will not provide any answers.
What featured snippets should you aim for? Again, consider the questions someone in your audience may be wondering or asking on the go and make sure you have crawlable pages that answer those.
If you require the assistance of Digital Marketing Experts here at moPharma digital Solutions as a Best Digital Marketing Agency in Mumbai., be sure to get in touch with us. We'd love to show you more ways on how we can boost your brand, visibility and business online.
Learn Digital Marketing Courses
By now, I believe, that you have a fair idea why Digital Marketing is important for pharma sector. Some pharma companies have not yet fully embraced the digital revolution and changing times, while others have. Well, you should understand that it doesn't matter to the patients out there, the patients are increasingly expecting, and rightly so, and demanding the pharma and healthcare industry to engage themselves and provide end-to-end services.
The pharma companies that are aligned to changing times, and are using digital mediums, are also the ones reaping the benefits. Big prizes are waiting for those who can cut through all the digital noise and come-up with sustained competitive advantage using digital mediums. The others will also align soon or go out of business.
There are different ways to learn digital marketing. You can teach yourself using online material and tutorials, or you can Learn Digital Marketing from a Reputed Training Institute. These training institutes have highly experienced professionals and provide you focused and personalized training with lot of live assignments, and also provide you guidance for your placements. There are digital marketing courses specialized specifically for pharma sector.
So, go ahead, learn Digital Marketing and shine on!
Remember…
-Pharma must be in the conversation so to know how to develop better drugs.
-Digital marketing offers many ways to communicate with customers (HCPs and patients).
-Pharma must offer great content that interests customers and helps them do their jobs better. This type of content is easier to approve, less risky and leads to better long-term customer loyalty.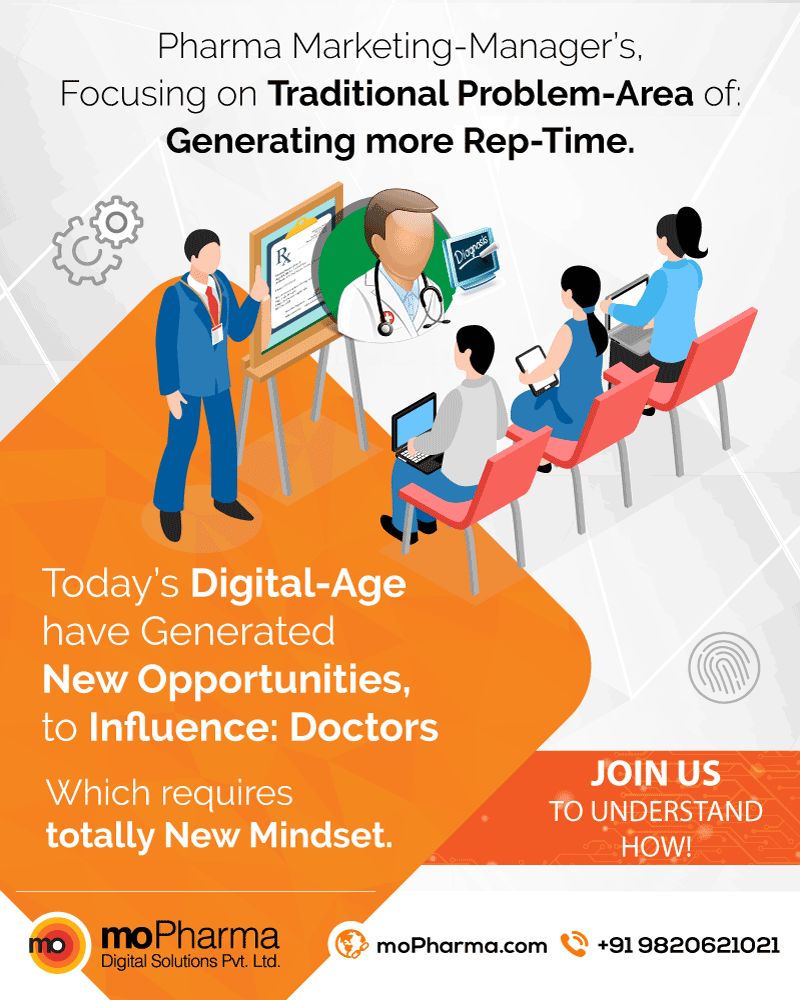 Digital Marketing Corporate Training
Corporate training has evolved rapidly in recent years. It is one of the most significant parts of its growth and long-term investment strategies. It helps to improve employees performance, moral and skills by concentrating on professional development. Corporate Training is the key to ensure development in all the spheres; so that the employees can aspire in this competetive world and bring success on their behalf. Through Corporate Training highest productivity can be achieved when the individual goals are integrated with the organisational goals.
The scope of digital marketing is growing day-by-day. Companies are also focusing on digital marketing. Providing a Corporate Training on digital marketing will help the emlpoyees to boost up their productivity in the organization. It does not restrict you to one specific job profile. Getting a digital marketing training in an organization will help you to get better salary as this is the most fascinating advantage of digital marketing. It will help in making suitable modification whenever necessary. Training in digital marketing helps in creating better understanding of the companies and the employees are able to achieve their professional goals.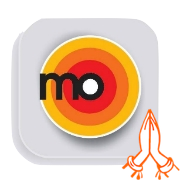 <- read more blogs of your Interest-Category
Please Share.. if you Like
Digital Marketing: Corporate Training Ajit: +91 9820621021 moPharma Leading Digital Marketing Agency for Pharma SEO, SEM, SMO, SMM, eMail Marketing, etc. Esteem Happy Clients:
Hindusatan Unilever, Abbott, MSD, AZ, Lupin, GSK, Lodha, Mumbai Police, Siemens and many more...
Voice Search: How to Optimize for Voice Search SEO Strategies