Video Marketing Trends in 2019
Have a Glance
Every day, people watch billions of videos. Bloomberg reports that 10 billion videos are viewed on Snapchat every day, TechCrunch reports that 8 billion

Ajit: +91 9820621021
Most companies now include video marketing as an important aspect of their marketing strategies. Be it dissemination of information about how to use a product, promotion of new services, online education or boosting sales figures, video marketing for business growth has come up in a big way and is expected to change the way business houses communicate with their prospective consumers.
Statistics shared by the Rutz Roberts Productions, one of the most popular video marketing firms in the US, indicate:
Video marketing will draw more than 80 percent of the internet traffic across the world by 2019;

Embedding video in email marketing campaigns results in a rise in click-through rate by 200-300 percent;

Including video in landing page content can raise conversion rate by 80 percent.

The increasing significance of video marketing for business growth has resulted in some important video marketing trends that we see today.
1. Live streaming services:
Live streaming services:
Live streaming videos are becoming increasingly popular, not only because of their unadulterated nature, but also because of them being comparatively cheaper in price. These live videos can be created anywhere at any time, thus, discarding the need for any primary investment or additional expenditure. Moreover, the fact that the video can be uploaded and retained on the company's website for promotional purposes adds to its popularity.
2. Videos are in sync with devices we use:
More people now view the internet on their mobiles than on their laptops and desktop devices. This means that the design and production of videos are now starkly different from what we have experienced earlier on our screens. The shapes and sizes of our mobile and tablet screens now dictate the shape of the videos that are made these days. While we now come across lots of vertical videos, some are switching to the more popular square-shaped videos.
3. Videos for learning:
Video marketing is now being used in a big way for providing online education, popularly called e-learning. This concept frees you from the necessity of being confined to a brick-and-mortar classroom by incorporating the necessary training material into videos that are informative and powerful. The video content allows students to visualize the material contained clearly.
4. Vlogging - the new art of blogging:
This started as a fun hobby for some, but the personalized approach made business houses realize it as a relevant tool of video marketing for business growth. Virtual reality technology used in videos embedded within the blog lends a marketing appeal to its customers, thus, allowing vloggers to earn money through their blogs.
Including video marketing for business growth has benefitted companies, which is evident in some of the results of a survey published by HubSpot. They are:
An average video manages to grab the attention of roughly 37 percent of its viewers till the last minute;

Companies using advanced video analytics to measure the performance of using video marketing for video growth have shown greater inclination to raise their video budgets in the coming year.
Video marketing is a great way to attract new leads and help them convert. Many companies use video marketing to keep leads engaged on their page. It is one of the most effective mediums of content marketing. If you require the assistance of Digital Marketing Experts here at moPharma digital Solutions as a Best Digital Marketing Agency in Mumbai., be sure to get in touch with us. We'd love to show you more ways on how we can boost your brand, visibility and business online.
Learn Digital Marketing Courses
By now, I believe, that you have a fair idea why Digital Marketing is important for pharma sector. Some pharma companies have not yet fully embraced the digital revolution and changing times, while others have. Well, you should understand that it doesn't matter to the patients out there, the patients are increasingly expecting, and rightly so, and demanding the pharma and healthcare industry to engage themselves and provide end-to-end services.
The pharma companies that are aligned to changing times, and are using digital mediums, are also the ones reaping the benefits. Big prizes are waiting for those who can cut through all the digital noise and come-up with sustained competitive advantage using digital mediums. The others will also align soon or go out of business.
There are different ways to learn digital marketing. You can teach yourself using online material and tutorials, or you can Learn Digital Marketing from a Reputed Training Institute. These training institutes have highly experienced professionals and provide you focused and personalized training with lot of live assignments, and also provide you guidance for your placements. There are digital marketing courses specialized specifically for pharma sector.
So, go ahead, learn Digital Marketing and shine on!
Remember…
-Pharma must be in the conversation so to know how to develop better drugs.
-Digital marketing offers many ways to communicate with customers (HCPs and patients).
-Pharma must offer great content that interests customers and helps them do their jobs better. This type of content is easier to approve, less risky and leads to better long-term customer loyalty.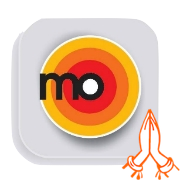 <- read more blogs of your Interest-Category
Please Share.. if you Like
For "Free Intro Session on Digital Marketing" or "Business-Inquiries", contact: Ajit: +91 9820621021 moPharma Leading Digital Marketing Agency for Pharma SEO, SEM, SMO, SMM, eMail Marketing, etc. Esteem Happy Clients:
Hindusatan Unilever, Abbott, MSD, AZ, Lupin, GSK, Lodha, Mumbai Police, Siemens and many more...
Video Marketing Trends in 2019