How to Think About SEO 2019
Have a Glance
SEO does take time if you think about it the same way everyone else does. But if you think about it from a strategical perspective, you'll find new opportunities that can provide quick results. You may not get all of the traffic you want tomorrow but going after the low hanging fruit will give the quickest results.

Ajit: +91 9820621021
Don't you hate how it takes forever to get results when it comes to SEO?
Everyone says it takes 6 months to a year and even in some cases many years to see results.
SEO is a long-term strategy. It's not about doing it for a few months and forgetting about it. And if you stop focusing on it eventually your competitors will outrank you.
You can get results in the short run. You may not get all of the results you want right away, and you may not rank for your ideal keywords, but that doesn't mean you can't get results within 90, 60, and even potentially 30 days.
So how do you get results within a few months?
Well first, let's rewire your brain so you think about SEO in the correct way.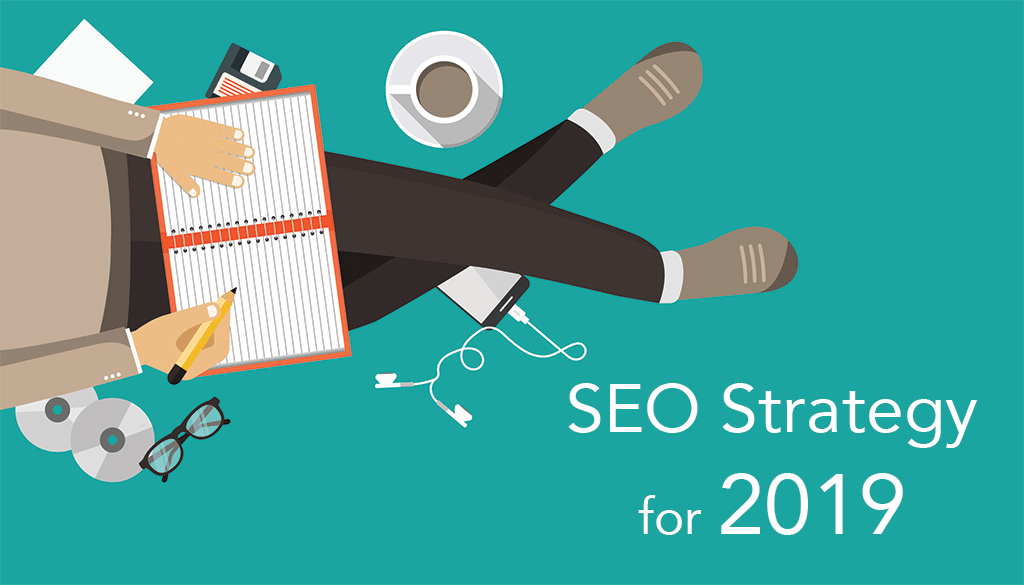 SEO isn't just content and links
If you want to rank number 1 on Google, what do you need?
Well, the data shows you need to write lengthy content. Because the average web page that ranks on page 1 of Google contains 1,890 words. And of course, what's content without links? Because the 2 most important factors that affect rankings according to the SEO industry are domain level links and page level links. But here is the thing: SEO isn't what it used to be. Until 2010, you used to be able to add keywords in your meta tags and you would get rankings within a few months.
And as the web got more crowded, you could then get results by doing the same old thing but you also had to build a few links. That worked really well between 2010 and 2013. As more businesses popped up, everyone started focusing on content marketing. That was the hot thing. From 2013 to 2017, if you created tons of text-based content, got a few social shares, and picked up a few natural backlinks you could dominate Google. But now, there are over a billion blogs if you include WordPress.com, Medium, and Tumblr. That means Google has their choice when it comes to determining what sites to rank at the top.
In other words, just because you write lengthy content or build backlinks it doesn't mean you are going to ranks. Millions of other sites do that as well. And even if you got in early and your site is 10 years old, it's no longer that easy to dominate the web.
So, what's the best way to get rankings these days?
You have to go after low hanging fruit.
Sure, you need content, you need links, and you need to optimize for the other 198 factors Google keeps track of the optimal amount of traffic. but it's UNREALISTIC for you to do everything. Even if you hire an SEO agency to help you out. And there is no way you can wait 12 months to get results from an SEO campaign. Which means your only solution is going after the low hanging fruit. Now I wish I could tell you the exact low hanging fruit to go after, but it varies for every site. What I can do is show some of the simple tactics that have worked for me and are easy to implement.
1. Link to the most popular posts in your sidebar:
Have you noticed that I rank for terms like "online marketing" and "SEO"?
As you can see, I've linked to all of my major guides in my sidebar. It helps give them the juice they need so they can rank higher for terms like SEO and online marketing.
If you haven't done this, you should consider trying it out as it will provide a quick win. You won't see the results in 30 days, but within a few months, you'll notice that those pages will climb in the ranks.
2. Land and expand:
I've talked about this one a lot in the past, but only because it works really, really, really, well. It's also one of the main reasons I've made Ubersuggest into a robust SEO tool. Not just for you, but also because I use it for the land and expand strategy to grow my search traffic. It's how I get 2,105,896 visitors a month from just Google… So, what's this land and expand SEO strategy I use?
You'll see a long list of keywords that are variations of the main keyword that you already rank for. Most of those terms are pulled from Google Suggest. If you take the popular phrases that are related to the main term you already rank for and integrate them into that page, you'll notice within 30 to 60 days your search traffic will shoot up. But when leveraging this strategy you need to make sure you adjust your content. You can't just shove in more keywords, you have to rework your content so it makes sense and it flows naturally. The reason this SEO strategy is my favorite tactic of all time is that content marketing is a hit or miss. Just because you write content and build links, it doesn't guarantee success. But if you expand the pages that Google already loves, there is a high chance that you'll get more traffic.
3. Expand internationally:
In many of my companies, I generate more revenue from outside of the United States than I do within the United States. For that reason, plus it was a piece of advice I got from a Google employee, I've translated my site into multiple languages.
What I learned from a Google employee is that they lack content in regions where English isn't their primary language. So if you focus on these regions, you'll quickly notice a quick traffic boost and your conversion rate from visitor to customer within those regions should also go up.
4. 5-minute brand hack:
Google loves brands. It really is the future of SEO. In addition, brands are more defensible.
As the EX-CEO of Google said:
Brands are the solution, not the problem. Brands are how you sort out the cesspool.
In other words, if more people search for your brand name on Google, you'll notice that your rankings will go up.
That's a huge increase considering I saw the increase in a 6-month time frame. And even though I pulled that off back in 2016, it works even better today.
Building a brand isn't easy and it is a long-term approach. But I am going to give you a head start… one that only takes 5 minutes.
Before I break it down, it follows the rule of 7. Someone needs to see your brand 7 times before they build up loyalty to it. In other words, if you can keep getting people to come back to your site in the short run, you'll start building a brand and you'll find your brand queries increase in the long run.
5. Optimize your click-through-rate:
You don't have to write new content or build links to boost your rankings.
You can do something as simple as optimizing your click-through-rate.
Just think of it this way, if 1,000 people performed a Google search and everyone clicked on the second listing instead of the first listing, what does that tell Google?
It tells Google that the second listing should, in theory, be the first listing. And that's what Google does… they take the listings people are clicking on and move it up to the top and move down the ones people don't click on.
6. Update your old content:
SEO and paid ads have something in common, in which if you stop doing it your traffic goes down. Paid ads are a bit worse in which once you stop paying your traffic goes back down to where it was.
With SEO, once you stop you'll see a slow decline over time. Now, this strategy is so effective that I employ a full-time person to help me out with it and this is all they do. Remember how I talked about there being over a billion blogs on the web now? Well, I have one full-time person updating my old content to ensure it doesn't get out of date.
Because Google has so many options to choose from when it comes to ranking sites for any keyword out there, they are going to rank sites that are fresher. By updating your old content, not only do you ensure that you'll maintain your traffic, but you'll also get more traffic. There isn't any real strategy to this other than to go through your old pieces of content that get traffic and make sure they are up to date. Sometimes you won't have to make any changes, other times you may have to change a few sentences or links, and hopefully, not too often will you have to re-write a whole article. And every blue moon you'll need to delete a page or a post because it is irrelevant. For example, I've deleted my older blog posts that discuss social networks like MySpace that no one uses.
Learn Digital Marketing Courses
By now, I believe, that you have a fair idea why Digital Marketing is important for pharma sector. Some pharma companies have not yet fully embraced the digital revolution and changing times, while others have. Well, you should understand that it doesn't matter to the patients out there, the patients are increasingly expecting, and rightly so, and demanding the pharma and healthcare industry to engage themselves and provide end-to-end services.
The pharma companies that are aligned to changing times, and are using digital mediums, are also the ones reaping the benefits. Big prizes are waiting for those who can cut through all the digital noise and come-up with sustained competitive advantage using digital mediums. The others will also align soon or go out of business.
There are different ways to learn digital marketing. You can teach yourself using online material and tutorials, or you can Learn Digital Marketing from a Reputed Training Institute. These training institutes have highly experienced professionals and provide you focused and personalized training with lot of live assignments, and also provide you guidance for your placements. There are digital marketing courses specialized specifically for pharma sector.
So, go ahead, learn Digital Marketing and shine on!
Remember…
-Pharma must be in the conversation so to know how to develop better drugs.
-Digital marketing offers many ways to communicate with customers (HCPs and patients).
-Pharma must offer great content that interests customers and helps them do their jobs better. This type of content is easier to approve, less risky and leads to better long-term customer loyalty.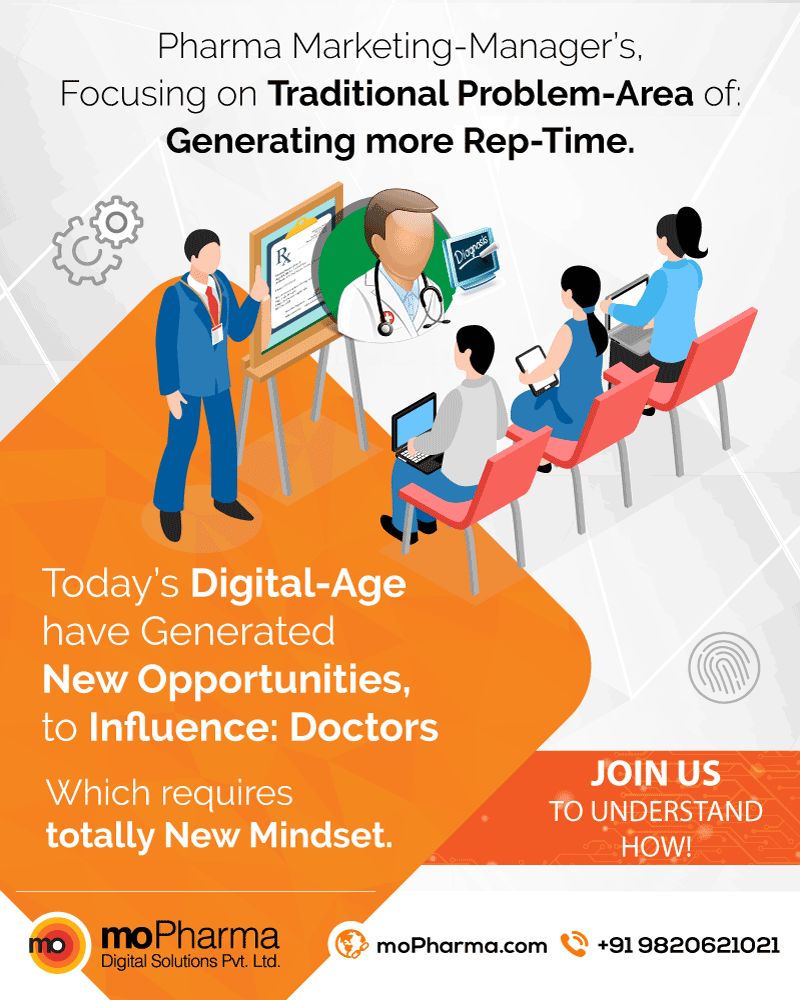 Digital Marketing Corporate Training
Corporate training has evolved rapidly in recent years. It is one of the most significant parts of its growth and long-term investment strategies. It helps to improve employees performance, moral and skills by concentrating on professional development. Corporate Training is the key to ensure development in all the spheres; so that the employees can aspire in this competetive world and bring success on their behalf. Through Corporate Training highest productivity can be achieved when the individual goals are integrated with the organisational goals.
The scope of digital marketing is growing day-by-day. Companies are also focusing on digital marketing. Providing a Corporate Training on digital marketing will help the emlpoyees to boost up their productivity in the organization. It does not restrict you to one specific job profile. Getting a digital marketing training in an organization will help you to get better salary as this is the most fascinating advantage of digital marketing. It will help in making suitable modification whenever necessary. Training in digital marketing helps in creating better understanding of the companies and the employees are able to achieve their professional goals.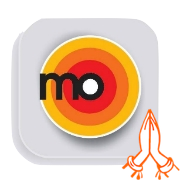 <- read more blogs of your Interest-Category
Please Share.. if you Like
Digital Marketing: Corporate Training Ajit: +91 9820621021 moPharma Leading Digital Marketing Agency for Pharma SEO, SEM, SMO, SMM, eMail Marketing, etc. Esteem Happy Clients:
Hindusatan Unilever, Abbott, MSD, AZ, Lupin, GSK, Lodha, Mumbai Police, Siemens and many more...
How to Think About SEO 2019