Reduce Bounce Rate and Increase Your Conversions In 2019
Have a Glance
Is your bounce rate too high? Want to reduce your bounce rate? Here are tips to reduce your bounce rate and boost your conversions.
Grow your business with result oriented & ROI driven services with the best digital marketing agency in Mumbai.
Ajit: +91 9820621021
Is your bounce rate too high? Do you want to reduce your bounce rate? In this article, we will share 12 proven methods to reduce your bounce rate and increase your conversions.
High bounce rate is one of the most common conversion killers. If majority of your users are abandoning your website on first page, then you don't have a chance to convert them into subscribers or customers.
Let's take a look at what is bounce rate and how you can decrease it.

What is Bounce Rate?
Bounce rate is the percentage of users who land on your website and decide to leave without going to a second page. A higher bounce rate indicates that you were not able to convince the user to stay and act on your call-to-action (i.e buy your product).
A visitor can bounce from your site by clicking on a link to a different website, clicking the back button to leave your website, closing the open window / tab, typing a new URL, or due to a session time out (caused by web hosting errors). Now you're probably thinking that's just normal user behavior right? Well yes it is, but there is such thing as a good bounce rate vs bad bounce rate.
Let's take a look at average bounce rate by industry benchmarks, and determine what's a good bounce rate.
Average Bounce Rate by Industry + What's a Good Bounce Rate?
You may be wondering what is a good bounce rate? Well the general rule of thumb is that:
80%+ is very bad

70 – 80% is poor

50 – 70% is average

30 – 50% is excellent

20% or below is likely a tracking error
While the above metrics are a good to start, bounce rate varies across industries and the type of content you have.
How to Reduce Your Bounce Rate
Identifying and fixing the problems with your landing pages can easily fix your high bounce rate problem. We will walk you through some of the most common pitfalls of higher bounce rates and how to fix them.
Before you start, it's a good idea to identify your top pages with the highest bounce rate. You can do this by going to Google Analytics and clicking on Behavior » Site Content » Landing Pages
Knowing the top pages will help you identify the problem areas and fix them.

1. Provide a Better Overall User Experience:
Neilsen Norman Group, a prominent usability research and consulting firm defines user experience as:
"User experience" encompasses all aspects of the end-user's interaction with the company, its services, and its products.
User experience is the overall feeling of a user while they are interacting with your website. A good user experience is when a user finds a website not only easy to use but also pleasing.
Creating a usable website that looks equally great on all platforms and devices is the first step in the direction. Carefully watch out how your users behave and what influences their decisions.
In this article, you will find many other tips which all fall under the user experience. Remember it is the overall feeling a user experiences when using your website, so everything is part of the user experience.
2. Optimize Your Call of Action Placement:
Most users decide whether or not they like a website in the first couple of seconds. Often with just a simple glance at the visible area without scrolling. This area differs from one device to another.
Now that you know what your users are looking at, you can optimize this area. It should immediately describe what you are selling and there should be a prominently visible call to action.
Make your call to action clear and honest. Misleading users will create bad user experience which is the number one reason for high bounce rate and low conversions.
3. Improve Your Site's Speed:
As we mentioned earlier, that users make up their mind about a website in first couple of seconds. You don't want to waste this time showing them a blank page loading scripts and downloading content.
Using tools like Pingdom and Google Page Speed, you can optimize every landing page on your site.
According to Strangeloop, a one-second delay can cost you 7% of sales, 11% fewer pageviews, and 16% decrease in customer satisfaction.
To speed up your site, you should optimize your images, use a CDN, add better caching, and consider switching to a faster hosting provider.
4. A/B Testing + Targeted Landing Pages:
It's possible that your headline or call-to-action is not working. That's why it's important to A/B test.
Use different content strategies on each page and run A/B split tests to see how each of them performs.
You can also create different landing pages, targeting different audiences, regions, keywords, etc.
If you are serving an international audience, then you can detect a user's location and show them a localized landing page. Showing users content in their own language, currency, and cultural background greatly improves user experience.
5. Use Videos To Engage Audience:
Videos are highly engaging and grabs attention more so than text or even images. You can use a fullscreen video as a background, or add it next to your call of action.
Videos are powerful. You can use animations, music, audio, narration, colors, and so many different forms of persuasion tools.
You can create a very effective video presentation with small budget by hiring a freelancer.
6. Use High Quality Images to Captivate User Attention:
Images are another effective tool that you can use to decrease your bounce rate.
The reason you see so many websites using high quality photographs as full screen backgrounds is because they have proven to be very effective. Companies like Google that were famous for their plain white background and minimalistic layouts are now using high quality images on their landing pages.
You can purchase professional photographs from various stock photography websites. There are several online websites that offer royalty free images as well.
You can use these high quality images as full screen backgrounds, parallax backgrounds, background slides, or as inline images next to your call to actions.
7. Let Your Customers Speak for You:
You will see it on many websites a tiny little testimonials slider, showing a quote from one customer at a time. While it does the job, you can make it a lot more effective.
Convert your testimonials into success stories with actual storytelling elements like audio, video, illustrations to showcase your clients. People love success stories and they would want to read more.
You can also create a testimonials page where all you have is just user testimonials
8. Plan a Consistent Content Strategy:
While many marketing experts would recommend you to experiment with different content strategies, there is also something to be said about a consistent content plan. How can these two be achieved at the same time?
Actually they can be, and many successful websites have them in place since the 90s. You need to make a content plan that allows you to use different content strategies at the same time.
Take a look at BuzzFeed and how their content strategy includes a growing list of social content platforms, mediums, and formats. From Gifs, to slideshows, SnapChat to YouTube. If they think that their users would find something engaging, they use it.
You may not be running a business like BuzzFeed, but your goal is exactly the same as Buzzfeed. You want users to stay on your website.
9. Make Your Site Readable:
Majority of content on most websites is in text format. It is unfortunate that this important part of any website's user experience is often the most neglected one. Even in this list, it appeared at number 9.
However, it is one of the most important and crucial element that could shape your site's visual appeal.
You need to make sure that the text on your website is easily readable on all devices. It shouldn't be too small or else users will have to squint or zoom in to read it. Use font sizes that are large enough on smaller screens.
Typography or readability is not just limited to choosing the font size and color. You also need to make sure that the text on your website looks beautiful. There should be enough line spacing, padding, and margins to make text look clean and beautiful.
Another important point to consider is the language and style you choose to use on your website. Use an easy to understand language in a normal conversational tone.
10. Show Your Credibility:
Consumers are getting smarter every day, this means that they go through careful examination of an offer before they make up their minds. After the initial assessment of your product, consumers quickly look around to find out how reliable your site is.
It is not easy to trust a new business with your money or information. A new user don't know how good your business is and what kind of reputation you have earned.
Proudly display the glowing reviews of your product or services from third party websites like Product Hunt.
Showcase your awards, endorsements, certifications, quality scores, and industry affiliations. Make your website secure and display safety seals. This builds user trust into handing out their credit card and personal information.
11. Target Abandoning Users:
Despite all your efforts, sometimes a user may still want to leave your website. It's not your fault, maybe something came up in their personal life, and they just had to leave.
Now you have two choices: you can either let them go, or you can convert them into a subscriber.
you can track when a user is about to leave your website and show them a targeted message at the precise moment. This is a highly effectively technique with a proven success rate.
Most websites just ask users for their email address. It allows them to stay in touch with the user by sending them relevant offers and eventually convert them into paying customers.
You can also show a last minute discount with your exit intent popup. But remember if a user decides not to avail the offer, then they can just close the window and never comeback again.
You can also combine a last minute offer with a subscription form. This will give your users a chance to take any of these two actions. You will be surprised at how many users will take advantage of that.
12. Target Engaged Users:
Often your engaged users can also bounce without taking any action. This is very common for blog posts and resources section.
The user came to your article, found what they wanted, and they leave (that's normal).
But that doesn't help your conversions. In this case, you want to show your users with the most relevant offer.
For example, if a user lands on a blog post about cooking, then your offer should be a recipe book instead of fashion items.
you can show your users customized offers based on the page they visit, traffic source, and more.
This will help you reduce bounce rate, boost engagement, and conversions.
Digital strategy requires team we work closly to meet the goals of our every clients. As a Digital Marketing Expert you can focus on your Digital Marketing development and lets professional Digital Marketing Agency in Mumbai like My moPharma digital Solutions handle the rest.
Learn Digital Marketing Courses
By now, I believe, that you have a fair idea why Digital Marketing is important for pharma sector. Some pharma companies have not yet fully embraced the digital revolution and changing times, while others have. Well, you should understand that it doesn't matter to the patients out there, the patients are increasingly expecting, and rightly so, and demanding the pharma and healthcare industry to engage themselves and provide end-to-end services.
The pharma companies that are aligned to changing times, and are using digital mediums, are also the ones reaping the benefits. Big prizes are waiting for those who can cut through all the digital noise and come-up with sustained competitive advantage using digital mediums. The others will also align soon or go out of business.
There are different ways to learn digital marketing. You can teach yourself using online material and tutorials, or you can Learn Digital Marketing from a Reputed Training Institute. These training institutes have highly experienced professionals and provide you focused and personalized training with lot of live assignments, and also provide you guidance for your placements. There are digital marketing courses specialized specifically for pharma sector.
So, go ahead, learn Digital Marketing and shine on!
Remember…
-Pharma must be in the conversation so to know how to develop better drugs.
-Digital marketing offers many ways to communicate with customers (HCPs and patients).
-Pharma must offer great content that interests customers and helps them do their jobs better. This type of content is easier to approve, less risky and leads to better long-term customer loyalty.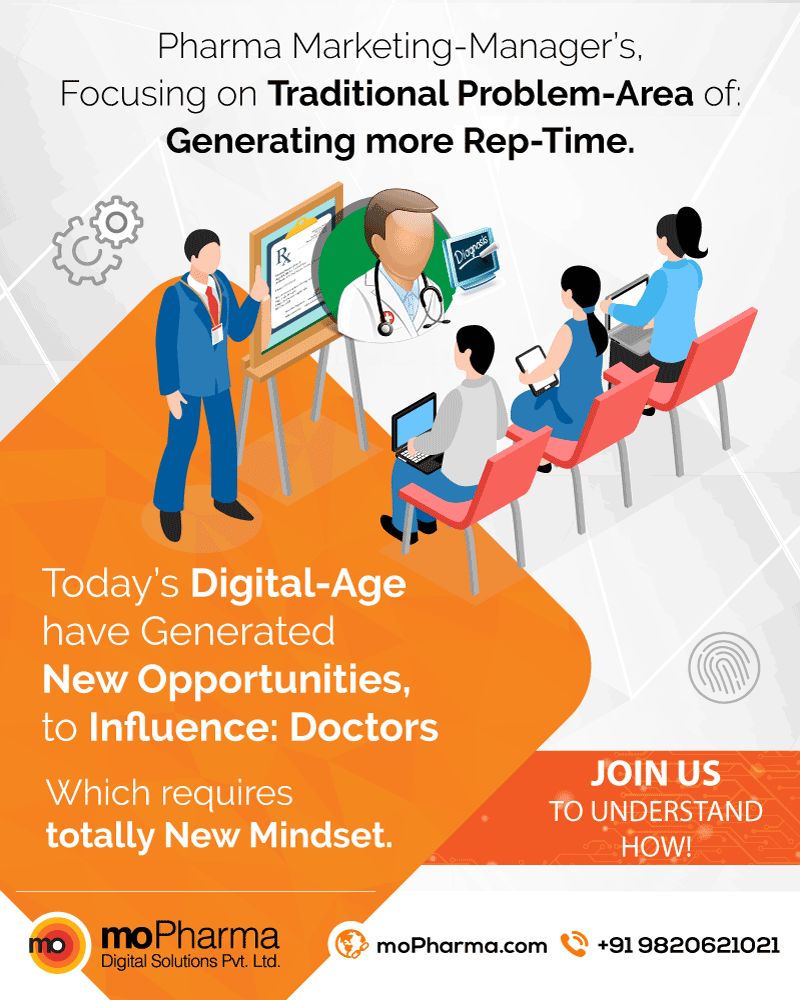 Digital Marketing Corporate Training
Corporate training has evolved rapidly in recent years. It is one of the most significant parts of its growth and long-term investment strategies. It helps to improve employees performance, moral and skills by concentrating on professional development. Corporate Training is the key to ensure development in all the spheres; so that the employees can aspire in this competetive world and bring success on their behalf. Through Corporate Training highest productivity can be achieved when the individual goals are integrated with the organisational goals.
The scope of digital marketing is growing day-by-day. Companies are also focusing on digital marketing. Providing a Corporate Training on digital marketing will help the emlpoyees to boost up their productivity in the organization. It does not restrict you to one specific job profile. Getting a digital marketing training in an organization will help you to get better salary as this is the most fascinating advantage of digital marketing. It will help in making suitable modification whenever necessary. Training in digital marketing helps in creating better understanding of the companies and the employees are able to achieve their professional goals.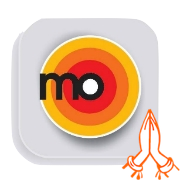 <- read more blogs of your Interest-Category
Please Share.. if you Like
Digital Marketing: Corporate Training Ajit: +91 9820621021 moPharma Leading Digital Marketing Agency for Pharma SEO, SEM, SMO, SMM, eMail Marketing, etc. Esteem Happy Clients:
Hindusatan Unilever, Abbott, MSD, AZ, Lupin, GSK, Lodha, Mumbai Police, Siemens and many more...
Reduce Bounce Rate and Increase Your Conversions In 2019