20 New Things in Digital Marketing in March 2019
Have a Glance
Let us take a ride to the world of internet and discover the latest Digital Marketing updates that have shaped up this March 2019.

Ajit: +91 9820621021
March 2019 is finally here and we can already see the plans the Digital giants have implemented to make the year count. From Instagram adding new features to their live stories, YouTube enabling the swiping feature to switch videos, Twitter testing their original twitter tag to Instagram's feature to post to multiple accounts at once, Facebook allowing to share events in stories and Google handling campaign management; here are the first set of new things in Digital Marketing Agency in Mumbai 2019.

1. Facebook Adds New CTA Stickers for Page Stories:
Stories are the future of social interaction. As a step to work in that trend, to make Facebook stories more interactive, a new set of CTA stickers have been released for Page stories. This will enable businesses to make more effective use of the option via direct response tools.
2. LinkedIn Improves Help Listings by Adding Contextual Prompts:
LinkedIn has updated its Help Center tools to make them more contextually relevant, enabling users to connect with the right assistance faster and without having to go into a separate section of the platform.
3. Instagram Brings 'Questions' in Live Videos:
The Facebook-owned platform is bringing the 'Questions in Live' along with some interactive features for Instagram Stories. The new Instagram update has been rolled out for both Android and iOS users while users will now get a new way to respond to questions in form of music in Stories.
4. Facebook Launches Collaborative Stories for Groups and Events:
Users of Facebook Groups and Events will be able to contribute to a Facebook Story visible to the rest of the members and moderated by the admins. This could be fun for parties, weddings, meetups and more. In essence, these collaborative Stories will work like a private hashtag so multiple people can add content but only those involved can see it.
5. Google Adds New Video Ad CTAs for YouTube:
Google has announced an update to its call to action buttons for videos, with a new CTA format being rolled out for YouTube ads from this month. The update's part of YouTube's broader efforts to move away from some of those older, outdated – and often interruptive – prompts and buttons that still show up on screen.
6. Instagram Will Now Let You Post to Multiple Accounts at Once Within its Composer:
It is confirmed that Instagram is rolling out the feature to post a single update across several profiles at once, starting with iOS. While it may make things easier and may add more content to Instagram's ecosystem, it will be repeated content, duplicated across multiple accounts.
7. YouTube Let's You Swipe Left & Right to Switch Videos:
No more forward button to move to the next video. You just have to swipe left for the next video and right for the previous one. This feature has been rolled out currently for iOS. This aligns with the broader industry shift towards the swipeable Stories format.
8. Facebook Tests New Option to Share Events within Stories, New Link Sharing Process for Businesses:
As Facebook continues to push ahead with Facebook Stories and encourages the use of Stories, it's trying out a new option which will enable users to share events they're interested in, to their Story, where their connections will also be able to register interest for the same, right from the Story screen.
9. Facebook Adds New Option to Create Dynamic Ads in Multiple Languages:
Facebook will now let you create Dynamic Ads which can automatically translate to different languages, relative to the viewing users' preferences and region. They are designed to "automatically show the right products to people who have expressed interest on your website, in your app or elsewhere on the Internet" by utilizing your uploaded product catalogue and taking cues from user behaviour.
10. LinkedIn Unveils New Additions to Company Pages, Including Investors Details:
LinkedIn provides access to its Crunchbase-sourced insights on funding and investor information directly within the company page.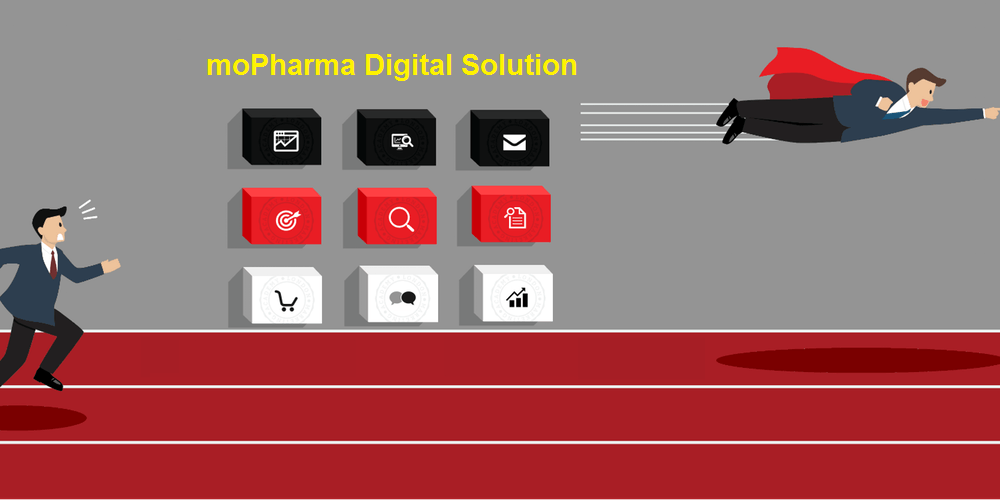 11. Bing Ads will serve all Yahoo search ads:
The extended partnership will make all Yahoo search inventory available through the Bing Ads platform. Bing Ads will continue to serve all AOL search inventory.
12. Google Ad testing in the multi-format world of responsive search ads:
What does ad testing look like when you've got responsive search ads, two headline text ads, three headline text ads and multiple descriptions all running in your ad groups.
13. Facebook Launches Cross-Posting Options to Better Connect Instagram and Facebook:
Facebook is slowly adding in more ways to cross-post your content between Facebook and Instagram, which provides additional content and engagement opportunities across both platforms.
14. LinkedIn Adds New 'Interest' Targeting Option for Ad Campaigns:
LinkedIn has announced a new set of 'interest targeting' options within its Campaign Manager to help better focus your company's LinkedIn promotional efforts. It lets you reach members with relevant ads that match their professional interests – based on the content they share and engage with on LinkedIn. With these added options, you can more easily achieve your campaign objectives and grow your business.
15. Facebook Adds New 'Page Quality' Information as Part of Measures to Stop Misuse:
As an attempt to curb misuse of a Facebook page, Facebook's rolling out a new Page tab called 'Page Quality' which will provide Page administrators with insights into any potential rule violations on their Page. People who manage a Page will see when a certain content that goes against the Community Standards is removed and when the distribution of posts that have been rated false by a third-party fact-checker is reduced.
16. Twitter's Testing a New 'Original Tweeter' Tag to Highlight Replies in Threads:
Twitter's testing out another new conversational feature, this time by highlighting the person who began the conversation within tweet threads by labeling them with an 'Original Tweeter' tag.
17. Google Updates Google My Business Listings to Help 'Office-Less' Companies:
Google has announced a new update to Google My Business listings which will enable businesses that don't have a set, physical office location better define their service areas, and ensure they show up for relevant queries.
18. Instagram Adds Option to Create a Link to Instagram Stories for Promotion:
Instagram looks to be rolling out a new option which would enable users to share a direct link back to an Instagram Story, providing a new way to boost Stories awareness and engagement.
19. Google Tells Advertisers it will Handle Their Campaign Management:
Google Ads plans to identify "key changes that can help you get more out of your ads, from restructuring your ad groups and modifying your keywords to adjusting your bids and updating your ad text." That's structure, keywords, bids, ads. They'll also offer "setup and ongoing activation of advanced features" and "ensure the right features are being activated at the right moment." for some of the advertisers.
20. Old Google Search Console is Going Away:
Google is preparing to drop the old Google Search Console and replace it fully. Google has already dropped several features and replaced them in the new console.
Learn Digital Marketing Courses
By now, I believe, that you have a fair idea why Digital Marketing is important for pharma sector. Some pharma companies have not yet fully embraced the digital revolution and changing times, while others have. Well, you should understand that it doesn't matter to the patients out there, the patients are increasingly expecting, and rightly so, and demanding the pharma and healthcare industry to engage themselves and provide end-to-end services.
The pharma companies that are aligned to changing times, and are using digital mediums, are also the ones reaping the benefits. Big prizes are waiting for those who can cut through all the digital noise and come-up with sustained competitive advantage using digital mediums. The others will also align soon or go out of business.
There are different ways to learn digital marketing. You can teach yourself using online material and tutorials, or you can Learn Digital Marketing from a Reputed Training Institute. These training institutes have highly experienced professionals and provide you focused and personalized training with lot of live assignments, and also provide you guidance for your placements. There are digital marketing courses specialized specifically for pharma sector.
So, go ahead, learn Digital Marketing and shine on!
Remember…
-Pharma must be in the conversation so to know how to develop better drugs.
-Digital marketing offers many ways to communicate with customers (HCPs and patients).
-Pharma must offer great content that interests customers and helps them do their jobs better. This type of content is easier to approve, less risky and leads to better long-term customer loyalty.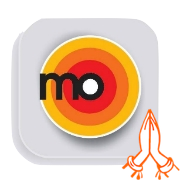 <- read more blogs of your Interest-Category
Please Share.. if you Like
For "Free Intro Session on Digital Marketing" or "Business-Inquiries", contact: Ajit: +91 9820621021 moPharma Leading Digital Marketing Agency for Pharma SEO, SEM, SMO, SMM, eMail Marketing, etc. Esteem Happy Clients:
Hindusatan Unilever, Abbott, MSD, AZ, Lupin, GSK, Lodha, Mumbai Police, Siemens and many more...
20 New Things in Digital Marketing in March 2019