How To Choose The Best Digital Marketing Agency
Have a Glance:-
moPharma - a result oriented Best Digital Marketing Agency in Mumbai is passionate about assisting their clients in this digital marketing era. Our Digital Marketing Agency has a group of skilled and passionate professionals who are enthusiastic to help their clients with Digital Marketing Services.

Digital Marketing Consultant - Ajit:
+91 9820621021
When you're planning to spend so much money on a digital marketing agency, you want to know that your money is going to good use. Navigating the world of digital marketing is a daunting task for most business owners whose time is already spread thin. Many need a trustworthy and competent digital partner to manage their online marketing needs so if you are confused and wondering how to choose best digital marketing agency? No need to worry because there are a lot of other marketers and businesses are there who are also confused enough about how to choose a digital marketing company!
The first thing that should pop-up in your mind while you go for an online marketing why you are choosing this digital platform? And on what digital way you are going to endorse your business? Digital marketing has become a trending way of utilizing the internet platform for the marketing or for the endorsing purpose
Choosing the right digital marketing firm is crucial to your bottom line. The wrong one can quickly drain your budget and negatively impact your branding. So, here is my recommended strategy for finding a digital marketing agency that can help your business grow.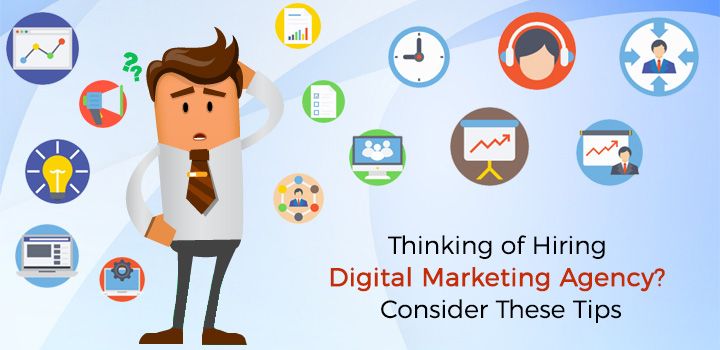 1. Determine Your Company's Marketing Needs:
When you begin the search for the digital marketing agency, you must prepare a list of all the things that you want from the marketing campaign and how your digital marketing agency should work upon. Ask yourself some questions, such as what do I want to achieve with an agency and how much am I willing to spend to achieve this? Understanding exactly what you want will help you to find and narrow down exactly what you want, rather than wasting your valuable time and resources.
Once you've determined your company's needs – whether that be increasing your business' presence online or redesigning your brand – you are ready to start actively searching for the best digital marketing agency for you.
2. Find An Agency That Meets Your Needs:
You may be thinking "how do I pick a digital marketing agency for me?" Firstly, assess the packages a digitdal marketing company is offering – do they fit in line with what you want your business to achieve? This is an important question to think about, as if their marketing strategy isn't what you are searching for, the agency isn't 'The One', no matter how much you may like it
Additionally, cost is also a factor to consider. Remember, it's really not worth spending an arm and a leg on a digital marketing agency that isn't relevant to your needs.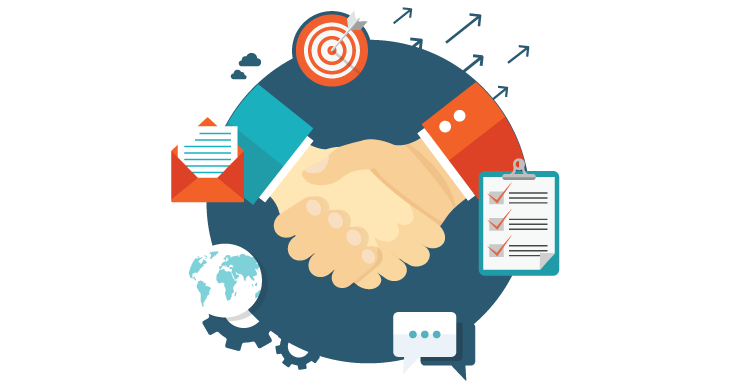 3. Background Research Of The Company:
Before you go ahead in the process, it is essential to dig deep and check the background of the chosen digital marketing company and to know how effectively the company works and is it able to deliver the relevant results to the customers.Do they practice what they preach? The main way you can find out whether an agency is right for you, is looking at the results they've produced themselves. The furthermost important thing is to check the reviews of the company, it is a very important step to remember while looking for a digital marketing company.
For instance, if you're planning on hiring a digital marketing agency to carry out content marketing, how do they run their own blog? If you're thinking about hiring them for social media, how do they handle their own social media – is it successful? The same goes for SEO; how do they rank in search terms for their industry? Did you find them in the first page of Google? If they don't "practice what they preach", they may not be able to achieve what they are promising or be capable of the services they offer.
4. Asking The Right Question:
Now — after all the research and the examination and some initial back-and-forth communication one may be thinking, what to ask a digital marketing agency? One will probably have a hundred and one different questions, but it is important to ensure you are asking the right questions.
Here Are Some Of The Questions To Ask Your Prospective Digital Marketing Agency:
How will your company improve our search engine rankings?
How much time will it take to see results?
How long do they keep clients for an average?
Can you show us some of the writing samples?
Can you show us some of the websites which you have designed?
What social channels should my company be on?
How your company will help me to stand out from my competition?
How will you work with us on day to day basis?
What technology do your company use?
How do you differ from other digital marketing agencies?
How will you ensure our social media presence reflects our brand?
Do you set up Analytics tracking when designing a new site?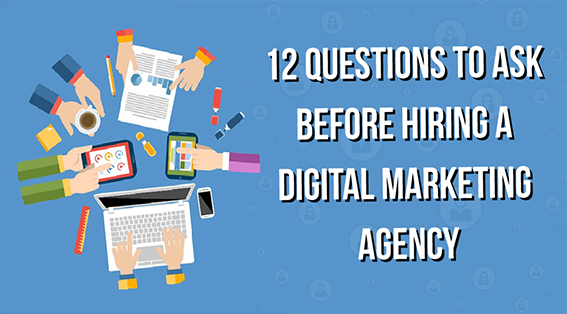 5. Ask The Request For Purpose(RFP):
Once you have short listed some of digital marketing agencies that you are happy to proceed with, get in touch with the company to express your interest
Then comes the most important step ask them to send the Request for Proposal (RFP) from the short listed digital marketing agencies in order to help your decision to choose the best digital marketing agency. This is the next step after you chose your right digital marketing company for yourself, it basically tells more about their company and about the objectives that you want from them and the financial investments that you need to do in your business. It should be realistic in scope because you know the best what your company is all about and what the people you are targeting. A RFP allows to collect information of various digital marketing companies and select the company that best meets your criteria, both in regard to skill and budget.
A Good RFP Includes The Following Thing:
The positioning of your business and background
A summary of the works that have been accomplished
Timelines by when they can complete the task
6. Send Them An Assignment:
Along with the RFP you should also provide the shortlisted agencies with a brief of the services and ask them to come up with a broad Strategy Report as well as an Audit Report. This will show you the range of creativity and skills of a digital marketing agency's team and how it will benefit your business.An audit is a great way to understand the marketing capabilities of an agency. The more an agency uncovers during an audit, the more they probably want to work with you, and the more likely it'll be that they pay closer attention to detail in managing your account should you become their client. Taking your marketing goals into consideration, ask the agencies to come up with a research based proposal that outlines a high-level strategy they believe will help meet your online marketing goals.
Ask them to create a digital PR campaign or a content marketing post for your business, and ask them to prepare some ideas to pitch to you. The best idea will then be carried out by the digital marketing agency, and you wait for the results to trickle in. This may be in the form of press coverage or high post rankings.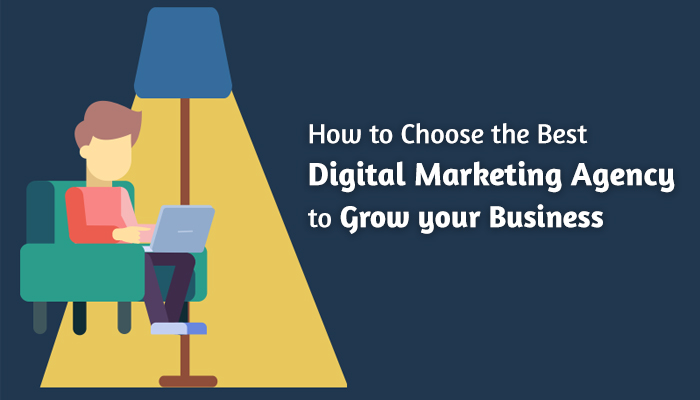 7. Arrange A Meeting With The Agency:
If you are happy with everyone so far,than it is time to hold a meeting with the digital marketing agency. It is on of good way to get to know the team, and an opportunity to iron out any issues with the team before you sign any contract. These meetings allow you to really see how an digital agency works from both a creative and a business sense. It is important to make sure you ask any questions or express any concerns to get all the answers and assurance you need before making a final decision.
So, do visit the shortlisted digital marketing company personally and meet the team. Don't just restrict yourself to meeting the sales people or upper management, go around the place to get a sense of how the agency works. And if possible, strike informal conversations with the team members.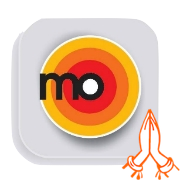 <- read more blogs of your Interest-Category
Please Share.. if you Like
For "Free Intro Session on Digital Marketing" or "Business-Inquiries", contact: Ajit: +91 9820621021 moPharma Leading Digital Marketing Agency for Pharma SEO, SEM, SMO, SMM, eMail Marketing, etc. Esteem Happy Clients:
Hindusatan Unilever, Abbott, MSD, AZ, Lupin, GSK, Lodha, Mumbai Police, Siemens and many more...