What is Remarketing?
Have a Glance
Remarketing is a clever way to connect with visitors to your website who may not have made an immediate purchase or enquiry.
Ajit: +91 9820621021
1. What is Remarketing?
Google AdWords Remarketing is a form of online advertising that enables sites to show targeted ads to users who have already visited their site. Past visitors will see these ads while they are browsing the web, watching YouTube videos or reading news sites, for example—keeping your brand top-of-mind and enticing visitors to come back for more.
Remarketing, also known as retargeting, can dramatically increase your conversion rates and ROI. This is because past site visitors who are already familiar with your brand are much more likely to become customers or complete other valuable actions on your site.
2. How Does Google Remarketing Work?
If you already advertise on Google, all you need to do is add a piece of Google remarketing code, also known as a tag or pixel, to your website so that visitors can get added to your remarketing audiences through browser cookies. You can customize the code for different pages to correspond to more defined categories.
For example, let's say you operate an e-commerce business that sells kitchen supples. You might create a "toaster" remarketing audience based on people who visit the pages of your site where you sell toasters. That way, you can show these specific visitors highly targeted display ads that market your toasters. You already know they are in-market for toasters, and now you can draw them back, perhaps with a special offer like "free shipping."
Using remarketing, you can show Google ads to your previous site visitors while they browse the vast number of Google partner sites in the Google Display Network.
Google recommends that when you are starting your first remarketing campaign, you begin by targeting everyone who viewed your homepage. Just remember, that will increase your Google remarketing costs since your ads are being retargeted to more individuals, and you won't be able to create ads that are quite as targeted. By targeting more narrowly, you can therefore increase ad relevancy and lower your cost per click.
Eventually, you can create different Google remarketing lists for super-targeted remarketing campaigns; for example, you can choose to show users who have already purchased from your site different ads from non-buyers (such as an offer for 30% off your second purchase).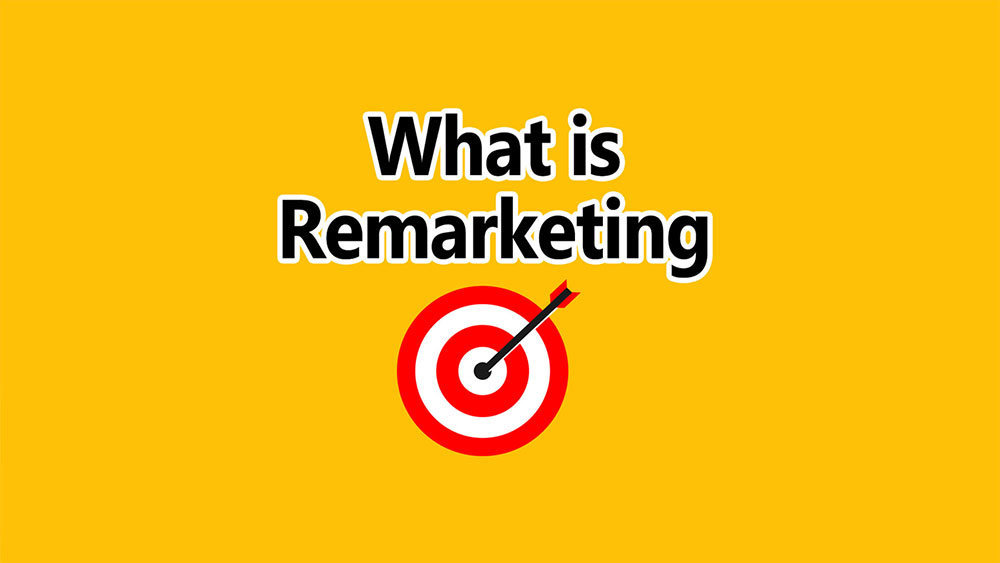 3. What do I need to be aware of?
There is a minimum threshold of 100 cookie ID's on each remarketing list before a campaign can become active.
To be successful it's important to a) make sure your ad is highly relevant to what you know visitors are looking for and b) contains some form of enticement to encourage them back to your website. For example you could display a special discounted offer on that item.
If your aim is raise brand awareness then you can create ads that achieve exactly that by displaying your brand to visitors over a period of days, weeks or months. And as remarketing is part of Google AdWords you will be able to track outcomes through normal conversion tracking.
We've learned that with display ad formats, may people will not click directly on the ad but will be prompted and motivated to revisit the website through normally pathways (direct and organic). This makes normal ad metrics less relevant with display ads and we normally recommend using view-through conversion measurement which requires AdWords conversion tracking code.
4. Changes to Google Remarketing in 2019
Firstly, Google is beginning to roll out a feature whereby people can mute remarketing ads for 90 days if they are too repetitive or irrelevant. Secondly, Apple's recent operating system release (macOS 11) introduces a feature called Intelligent Tracking Prevention.
As the name suggests, people using the Safari browser will have any tracking cookies disabled after just 24 hours, so you can't target them for long. The only way for a cookie to be re-enabled is if the user revisits your website. "But, wait. How will we be able to tell if somebody sees our ad and then makes a purchase after the first 24 hours?".
Don't worry, Google is responding by updating their AdWords cookies so that everything (i.e. 'conversion attribution') will work as normal. However, expect to see some drops in activity from Safari users. How much of a drop? Well, to give you some idea, nearly half of mobile users use Safari due to iPhone being so popular, and slightly over half of all traffic is now mobile.
5. Why Remarket? The Advantages of Google Ad Retargeting
Google ad retargeting is powerful online marketing technique because it allows you to stay connected with your target audience, even after they leave your site.
By presenting your display remarketing banner ads to visitors even as they browse other parts of the web, you are gaining brand exposure and becoming more recognizable to your target audience, raising trust and making them more likely to purchase from you.
Remarketing ads have much higher click-through rates and conversion rates than typical display ads:
As you can see, previous site visitors will click your ads at 2-3x the rate of new visitors.
Further, the effectiveness of Google remarketing ads only increases with more impressions, and ad fatigue is much lower compared to other display ads:
You'll see even better conversion rates when you start to combine remarketing campaigns with additional targeting methods, such as targeting by demographics.
However, keep in mind that users have the option of opting out of seeing your retargeting ads by adjusting their settings in accordance with the AdChoices program.
6. How Much Does Google Remarketing Cost?
Your Google remarketing costs will vary depending on how your campaigns fit into your online marketing strategy as a whole. However, in general, Google remarketing ads are some of the most cost-effective ad campaigns available to online advertisers.
Search ads in super-competitive industries can cost several dollars or more per click – and that's just the average (with some keywords costing more like $50 per click). Display and social remarketing ad clicks by contrast might cost anywhere from 2-100x less.
To keep costs low, use Google remarketing in combination with contextual targeting, conversion filtering, frequency capping, and other cost-saving strategies. This will enable you to create highly targeted remarketing campaigns and increase your ad relevancy, showing most of your ads to the people who are most likely to click and convert.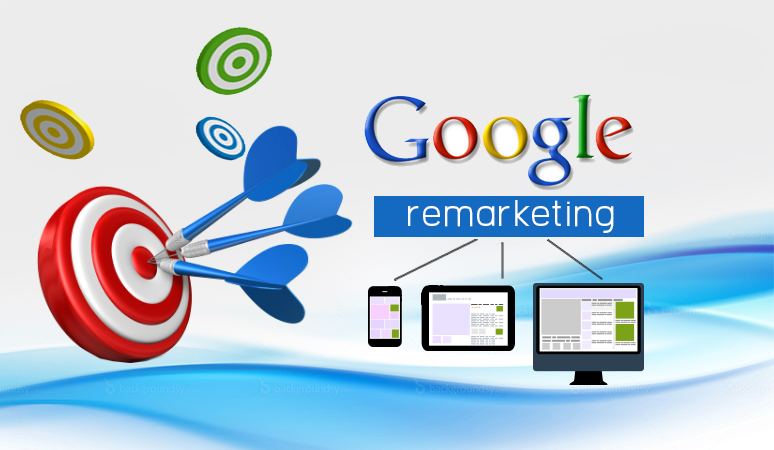 7. Creating Banner Ads for Google AdWords Remarketing
When you remarket on the Google Display Network, you have the option of creating display ads that incorporate text, images, videos, or rich media. For help making customized Google remarketing banner ads, try using the free Google Display Ad Builder. You can choose from a number of pre-existing templates and then customize them for your business, selecting from a variety of Google remarketing banner sizes and formats.
moPharma also offers tools that dynamically scan your website for copy and images, then automatically build great-looking display ads to use in your remarketing campaigns.
8. Learning Even More
Remarketing will only continue to grow. If you are not currently utilizing remarketing in your online efforts, you need to ask yourself or your agency why. Over the next month we will continue to focus on this subject and dive deeper into the individual aspects of display and search remarketing.
moPharma - a result oriented Best Digital Marketing Agency in Mumbai is passionate about assisting their clients in this digital marketing era. Our Digital Marketing Company has a group of skilled and passionate professionals who are enthusiastic to help their clients with Digital Marketing Services like: SEO, SMM, SEM, PPC, Content Marketing, Email Marketing and many more. Our focus is to help our client, achieve their targeted goals, through our digital marketing research, analytics and strategies.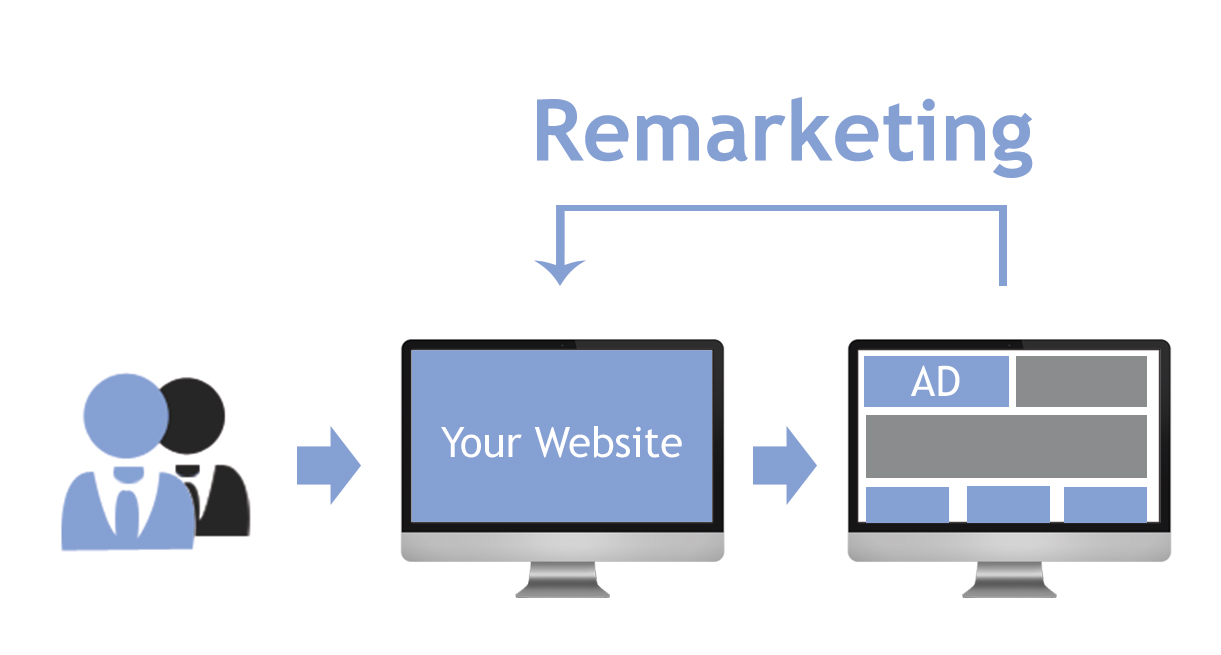 Learn Digital Marketing Courses
By now, I believe, that you have a fair idea why Digital Marketing is important for pharma sector. Some pharma companies have not yet fully embraced the digital revolution and changing times, while others have. Well, you should understand that it doesn't matter to the patients out there, the patients are increasingly expecting, and rightly so, and demanding the pharma and healthcare industry to engage themselves and provide end-to-end services.
The pharma companies that are aligned to changing times, and are using digital mediums, are also the ones reaping the benefits. Big prizes are waiting for those who can cut through all the digital noise and come-up with sustained competitive advantage using digital mediums. The others will also align soon or go out of business.
There are different ways to learn digital marketing. You can teach yourself using online material and tutorials, or you can Learn Digital Marketing from a Reputed Training Institute. These training institutes have highly experienced professionals and provide you focused and personalized training with lot of live assignments, and also provide you guidance for your placements. There are digital marketing courses specialized specifically for pharma sector.
So, go ahead, learn Digital Marketing and shine on!
Remember…
-Pharma must be in the conversation so to know how to develop better drugs.
-Digital marketing offers many ways to communicate with customers (HCPs and patients).
-Pharma must offer great content that interests customers and helps them do their jobs better. This type of content is easier to approve, less risky and leads to better long-term customer loyalty.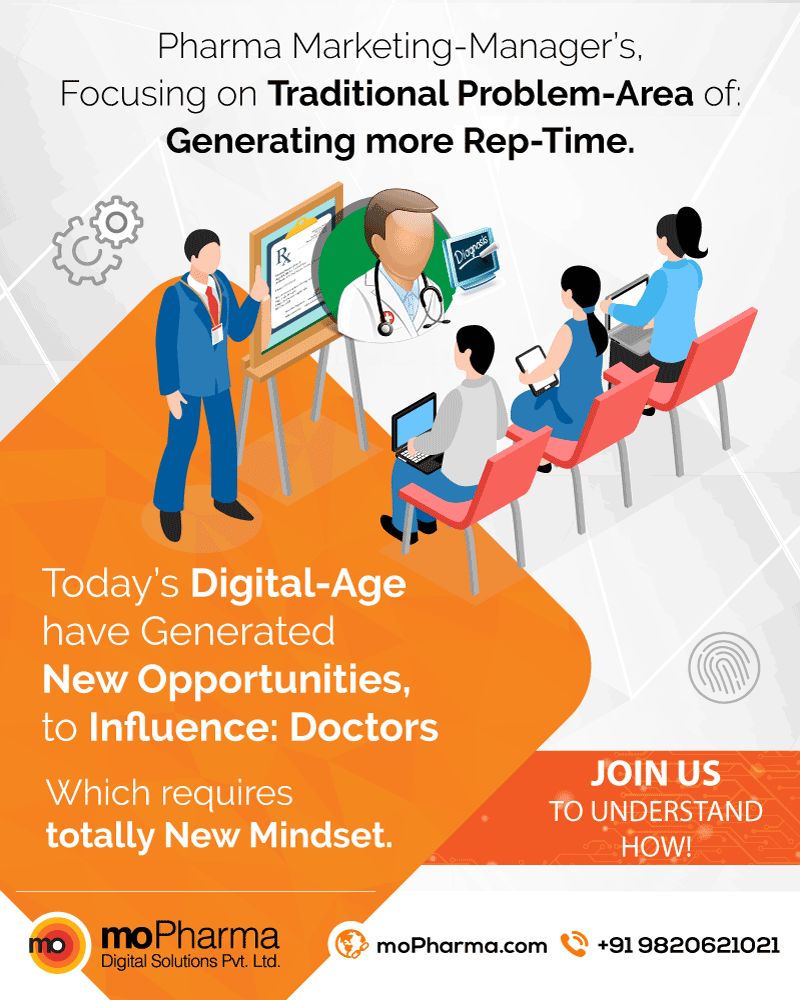 Digital Marketing Corporate Training
Corporate training has evolved rapidly in recent years. It is one of the most significant parts of its growth and long-term investment strategies. It helps to improve employees performance, moral and skills by concentrating on professional development. Corporate Training is the key to ensure development in all the spheres; so that the employees can aspire in this competetive world and bring success on their behalf. Through Corporate Training highest productivity can be achieved when the individual goals are integrated with the organisational goals.
The scope of digital marketing is growing day-by-day. Companies are also focusing on digital marketing. Providing a Corporate Training on digital marketing will help the emlpoyees to boost up their productivity in the organization. It does not restrict you to one specific job profile. Getting a digital marketing training in an organization will help you to get better salary as this is the most fascinating advantage of digital marketing. It will help in making suitable modification whenever necessary. Training in digital marketing helps in creating better understanding of the companies and the employees are able to achieve their professional goals.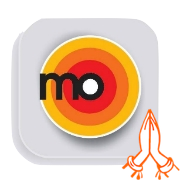 <- read more blogs of your Interest-Category
Please Share.. if you Like
Digital Marketing: Corporate Training Ajit: +91 9820621021 moPharma Leading Digital Marketing Agency for Pharma SEO, SEM, SMO, SMM, eMail Marketing, etc. Esteem Happy Clients:
Hindusatan Unilever, Abbott, MSD, AZ, Lupin, GSK, Lodha, Mumbai Police, Siemens and many more...
What is Remarketing?