Digital Age – A Boon for Pharma Digital Marketing in India, 2020
Have a Glance
During the past decade, India has witnessed drastic change in the organizational behavior of pharma marketing. With the digital age, most industries have set up their businesses online. Even Pharma Digital Marketing in India have entered into the new world, while many other pharma companies are still trying to organize their Digital Marketing Department.
Learn: "Pharma Digital Marketing" Core Concepts and Secrets:
Course Details
<- Ajit:
+91 9820621021
What is Pharma Digital Marketing:
A digital wave is sweeping across the $17 billion Indian Pharmaceutical Industry. Research says: Companies are dumping Traditional Marketing, for Digital Marketing. This new technology ranges from: scientific detailing to doctors to using newer algorithms for better insights into issues like patient compliance.
Mobile apps and social media are set to play a bigger role in this growth, the study that is part of a larger report on global digital marketing trends found. This will help India catch up with tech-savvy emerging markets peers like China, where nearly half the companies are expected to allocate more than a fifth of their marketing budget to digital marketing by 2020.
Pharma companies in India have already begun switching to new technology, as new launches show. Sun Pharma launched a mobile app called RespiTrack earlier this year for patient awareness on asthma and to ensure their adherence to treatment regimen.
Others like Abbott Healthcare see India as a ground for introducing tech innovations that can be replicated worldwide. It introduced several tools like Knowledge Genie, a heart and liver app and another one for vertigo exercises. Some of these build on augmented and virtual reality to engage with both doctors and patients.
The ease of access to information available online as well as the growing interest of consumers to explore digital technology has led to the success of taking any business online and organizing it digitally. In this digital age, many doctors have started to adapt digital technology in their medical practice. Doctors have become internet savvy, and follow updates about the latest advances in the medical field, and have even changed their patient's treatment plans based on the information they obtain on the web.
In addition, Pharma Digital Marketing in India has also made it easy for sales reps to contact doctors as nowadays it has become very challenging for sales reps to get face time with doctors. Even patients have become pro-active about their health, and search for information about their medical treatment from variety of sources online.
Although, Pharma Digital Marketing in India is a vast field that the pharmaceutical companies are trying to explore, they are not taking full advantage of the different digital avenues that are currently available to them. For instance, most online websites are mobile friendly as a majority of people access the web from their mobile. However, only about 4% of pharma companies have mobile friendly sites.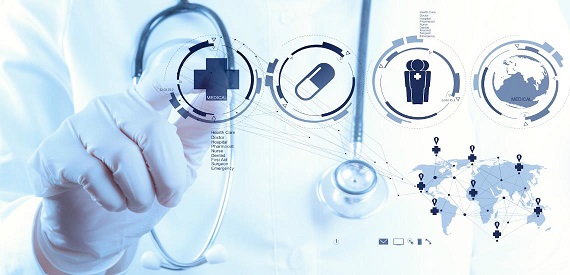 How to define Pharma Digital Marketing Strategy for 2020?
In the near future, Pharma Digital Marketing in India will become the core of marketing campaigns, and the pharma marketing will be covered by different digital channels like media, messaging, web, mobile, social network. The pharma companies need to leverage the available opportunities strategically and avoid certain threats and pitfalls that may hinder their progress. For instance,Companies need to have proper vision for the implementation of digital marketing,
artificial intelligence to automated machine systems, from interactive responsive UI to voice assistants, from data accuracy to high quality management systems, from eDetailing to e-services – and that isn't the whole list of what has been achieved in recent years. So, time to move on! What is going to reshape pharmaceutical marketing and be on the radar in the year of 2020? As 2019 has almost gone by, new tech trends and breakthroughs lie further to embrace.
1. Companies need to have proper vision for the implementation of Pharma Digital Marketing in Mumbai
2. Companies need to integrate Pharma Digital Marketing into the current marketing strategies
3. Companies should consider the future of Pharma Digital Marketing applications and not just focus on its applications for the present
4. Companies need to understand the regulatory and legal boundaries, and limit the Pharma Digital Marketing strategies within those limits.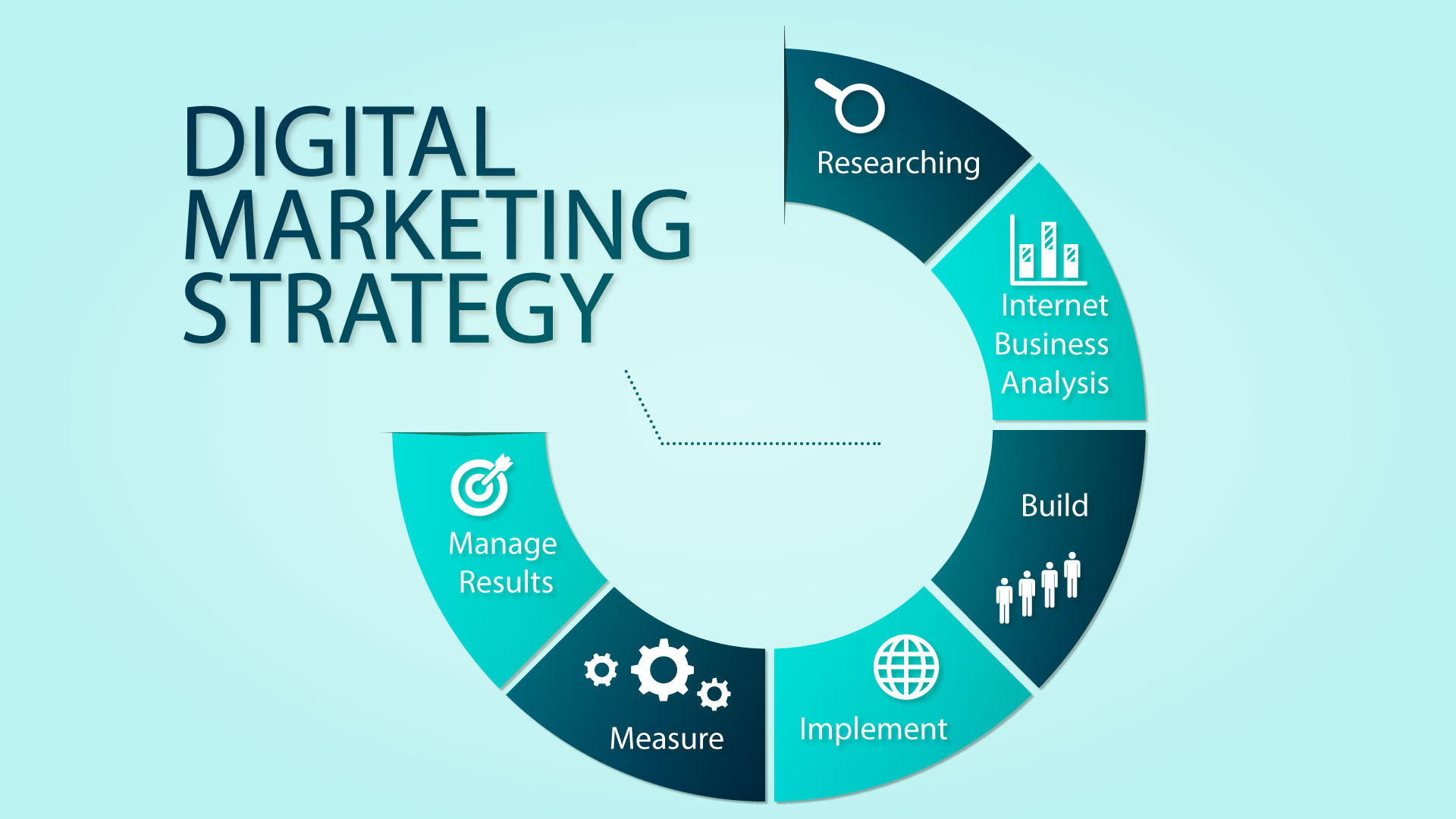 The dilemma that the Indian Healthcare-Pharmaceutical companies' face is the level of upcoming regulations in India like the UCPMP act, which was always the need of an hour. The UCPMP act limits the amount of drug related promotions that pharma companies can legally provide. Some pharma companies have come up with Pharma Digital Marketing strategies in India to promote their companies while remaining within the norms of the UCPMP act regulations. The number of legislative changes and advancement in digital technology are changing the face of healthcare-pharma industry in the market.
How Digital Marketing Can Excel Pharma Business?
1. Build digital culture and not apps
"Digital is a revolution and we need to build a culture rather than focusing too much on various apps and gimmicks. The industry needs to define digital marketing strategy, to be divided between, health professionals and patients."
With a digital boom in the country, marketers focus only on building apps and give attention to other gimmicks. We must Focus on building a digital culture to reduce the increasing gap between doctors and patients.
2. Pharma is not boring and mobile holds the key
Pharma is not boring! Doctors love social media too, they also go out and spend time on Facebook and more essentially use social media for information and communication. Mobile is going to be the driver for learning and training industry as well. m-health or mobile will change the way treatment will happen and the way information will flow and be collected.
3. Focus on the 'why' and not 'I need a mobile app'
"You can't get up one day and say I need an app, 'why' has to be worked on – only then it can meet your objectives." The focus should be on "Why" and not building another mobile app or building a video or being present on a new social network. "The move has to be doctor and patient centric; you need to touch lives rather than being just a logistic company."
4. Make data the currency of pharma marketing
"Nobody trusts our Pharma industry, why would today's evolved world do?" There is so much of data available, why are marketers not using it to serve a customer better. It is being a wasted opportunity. "Let's make data our currency and build a patient centric environment through digital so that people start trusting in our business."
5. US models won't work in India
One needs to be better equipped in this digital world but we also need to understand what can and cannot work in India. "We can't pick up US models just because it has worked there. We need to understand Indian doctors, patients and the regulated industry we work in here." data being used as the Indian Pharma market is a highly regulated one and one needs to think twice before playing with data.
6. Digital PR is a must in Pharma
In today's times Digital PR is very much required for Pharma Marketing. "The biggest issue is that people who work with or use digital marketing or social media marketing thinking it can replace PR. CEOs and CMOs are looking for quick marketing growth hacks and don't realize that third-party validation and strong press are the only true way to get your company's story told. PR Pros need to really step up their game when it comes to educating clients or potential clients about this, while trying to land more solid results so less clients are disappointed and feel like they have to rely on digital marketing to move the needle."
Pharma Digital Marketing: A new era
"I think the biggest innovations of the 21st Century will be the intersection of …biology [health, medicine] and technology [digital]. A new era is beginning…" –Steve Jobs
The Internet is a growing media for information, awareness and treatment options about healthcare. It's creating an overall better informed patient pool and a better networked physician. A space teeming with physicians and patients cannot be ignored by the pharma industry.
Overcoming regulatory constrains
As compared to the other industries Pharma industry has been slow to accept the digital platform for marketing purposes. This may be attributable to the cautious behavior of the industry and uncertainties about the regulatory framework which in turn held the industry back while marketers in other domain raced ahead. However the companies that have picked speed here are the ones who have integrated digital as part of their overall corporate strategies Learning other industry models can be a good start towards understanding usage. Learning compliance from companies who have initiated the usage in this arena can help avoid pitfalls. An integrated effort across several divisions may be the key to ensure better compliance and internal buy-ins.
Internet has grown but mobile booms
Increasing numbers of patient are seeking the help of online resources to understand their health problems. Mobile boom in India (thanks to the never heard before call rates) have spread its wings across the cultural and economic strata barriers. This is evident by the fact that India alone has about 951 mobile users. The collaterals of this figure can be numerous, right from the medication reminders to health application.
Tracking ROI
After regulatory the next "R" to slow the usage is ROI. Return on investment (ROI) Developing clear objectives before embarking on the digital agenda may help branding teams evolve a suitable for metrics for gauging the outcomes and hence ROI. Another way to look at it could be to compare the spends with conventional media and evaluate cost savings. Yet another way would be to evaluate the improving frequency of exposures. If you know a particular media is effective, the next question is "How much should I spend over this media?" Every company will have different requirement, and every brand manager too will have separate agenda when it comes to budgeting the media expenses. Currently though 50% of the managers spend only 5-10% of their marketing budget for digital media, spending on digital media is rising with 17% spending between 10-15% and another 17% spending 15-20%; here, a comparative based on cost per contact can be adapted.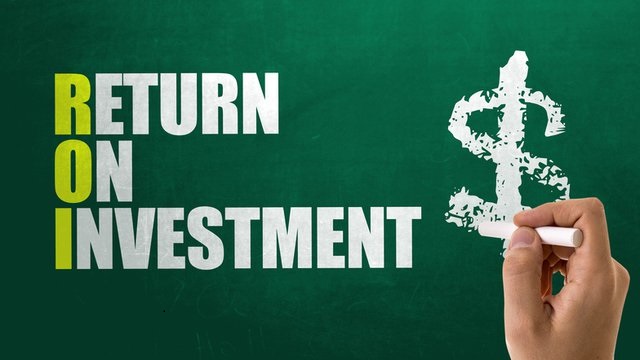 Integration is the Key
Digital media seems to be the ray of hope if one is looking at reaching out to masses in pharma and there is no denying the customization it can offer. Information channels, interactive dialogues, sponsored or corporate communities that span multiple disease states and issues impacting customers and companies are enabling more engagement and perceived value from pharma companies. How much it will fare only time can tell. But a clever integration of digital and traditional channels can surely strengthen your brand from its very core.
Integrated marketing programs spanning offline, online and mobile are no longer novel, they are good business. Integrated campaigns enable message consistency, increased reach, frequency and cost efficiencies while engaging customers when, where and by which channels they prefer. Integration helps your communications to better achieve strategic objectives and offer more relevant and timely information to customers. Caution is advised to resist the temptation to be drawn into the latest/hottest devices and technology. Don't fall into the trap of chasing technology that doesn't address or improve your ability to achieve strategic goals. Technology and integrated campaigns should be an enabler to more effectively achieve strategic goals.
The Value of Video
Video conferencing between customers and companies is not new, but it's in its early stages in the biotechnology and biopharmaceutical fields. This is because technology must comply with HIPAA regulations while providing user friendliness and fitting into cost restraints, as cited in the Digital Pharma blog.
One solution that's helping the pharma industry establish relationships with patients via video is Google Helpouts. As long as you have a laptop less than five years old (or a similar mobile device), you can use this resource from Google.
"Our goal is simple: help people help each other," Google wrote on its blog. "We want to use the convenience and efficiency of the web to enable everyone, no matter where they are or what time it is, to easily connect with someone who can help."
Upon visiting the Google Helpouts website, it's easy to spot the presence of health resources. There are several users advertising assistance on everything from healthy eating to strength and conditioning. As the Digital Pharma blog explains, some primary care providers are already using Google Helpouts to offer video consultations to patients and market their services.
That being said, the roll out of digital marketing into the biotech and pharma industries has been relatively slow, and the pace does not appear to be changing.
Digital Marketing in India
In India, Digital Marketing started to get visible around 2010. With the entry of eCommerce players like Snapdeal and Flipkart, the digital marketing arena started to pick. The industry growth between 2010 and 2020 has been tremendous. Various figures on the internet about Digital Marketing in India peg the growth at 25% to 40% on an annual basis.
Digital Marketing in India is spread to almost all the business sectors. Some of the applications of E-Marketing are shopping and order tracking, online banking, payment systems and content management.
The power of digital marketing allows geophysical barriers to disappear making all consumers and businesses on earth potential customers and suppliers. It is known for its ability to allow business to communicate and form a transaction anywhere and anytime.
"Today, digital marketing in India is growing at its peak, and is still continuous. Many factors are responsible for this growth. The use of communication tools has greatly changed in the year past. No one ever thought to have a credible deal online. The below figure indicates the digital marketing statistics.
Future of Digital marketing in India:- Digital Marketing will remain to be a robust growing industry atleast for next 5 years. There are a lot of reasons as to why I believe the industry is poised to grow at a staggering pace. To begin with, see below a research report from Forester Research. The report which came out in Feb 2020 shows that India will be the fastest growing online retail country in Asia Pacific. Further it says that India should grow at a staggering 31% per annum for next 5 years.
Scope of Digital marketing in India:- Digital Marketing is in high demand and a trendy career option. The opportunities and Scope for a Digital Marketing professional is huge in India right now. A fresh graduate can easily obtain a Digital Marketing Analyst role with a salary close to 25K per month to 6 Lacs per annum, while experienced professionals can command remunerations in the range of 8 lakhs – 40 lakhs per annum.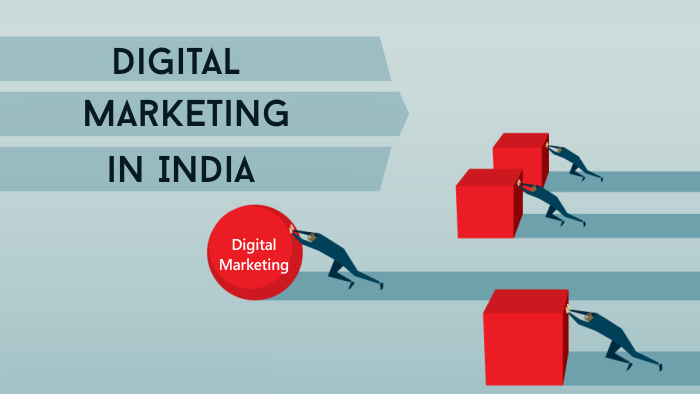 Learn: "Pharma Digital Marketing" Core Concepts and Secrets: Course Details contact Ajit: +91 9820621021 Leading Digital Marketing Agency for Pharma SEO, SEM, SMO, SMM, eMail Marketing, etc. Esteem Happy Clients:
Hindusatan Unilever, Abbott, MSD, AZ, Lupin, GSK, Lodha, Mumbai Police, Siemens and many more...
Digital Marketing Consultant for Pharma
By now, I believe, that you have a fair idea why Digital Marketing is important for pharma sector. Some pharma companies have not yet fully embraced the digital revolution and changing times, while others have. Well, you should understand that it doesn't matter to the patients out there, the patients are increasingly expecting, and rightly so, and demanding the pharma and healthcare industry to engage themselves and provide end-to-end services.
The pharma companies that are aligned to changing times, and are using digital mediums, are also the ones reaping the benefits. Big prizes are waiting for those who can cut through all the digital noise and come-up with sustained competitive advantage using digital mediums. The others will also align soon or go out of business.
There are different ways to Setup: Digital-Marketing-Department. You can teach yourself using online material and tutorials, or you can Hire a Professional-Consultant from a Reputed Training Institute. This Consultant have highly experienced professionals and provide you focused and personalized guidance with lot of live assignments, and also provide you step-by-step action-plan. This Consultant specialized specifically for pharma sector.
So, go ahead, Hire a Digital Marketing Consultant and have best of performance across pharma industry!
Remember…
-Digital marketing offers many ways to communicate with customers (HCPs and patients).
-Pharma must offer great content that interests customers and helps them do their jobs better. This type of content is easier to approve, less risky and leads to better long-term customer loyalty.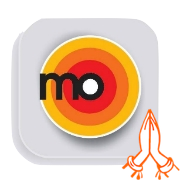 <- read more blogs of your Interest-Category
Please Share.. if you Like
Digital Age – A Boon for Pharma Digital Marketing in India, 2020