It's a text, voice, and video chat application available on mobile and desktop. It's a good way for teams to stay in touch. Instant messaging lets staff connect with one another at any time, removing wait times for important answers and information.
By consolidating internal communications, project management, and client relations is in one place, it provides an efficient and streamlined solution for managing a variety of internal communication and collaboration needs.
moPharma is committed for doing detailed requirement-analysis and customizing the app, to resolve maximum Problem-Areas of the organisation, with regards to communication. Our dedicated team of 17 engineers are ready to understand your requirement and personalize the app as per organisational-processes. So the Adoption of the application by clients, suppliers, distributors, staff and collaborators, happens smoothly. We add attractive features to motivate all types of users, which add value to the user, either in reduction of process or increase in income.
Users don't get into mobile-based-softwares, as they feel its complicated. HOW'S-WORK Business-Chat-App makes it super easy, even for illiterates to empower the revolution towards automated India. Artificially-intelligent features will makes the game more interesting and Best for Work-from-Home.
Have a Glance:
---
Problem Areas and Solutions from "HOW'S-WORK App"
1. Branding:
p: Brand is nothing but something what clients, suppliers, distributors, staff and collaborators possess about a particular company, in their mind. s: with HOW'S-WORK App You will stand out different in the market, having your company logo on their Mobile-Screens, for communication. Branding could be done via using, some kind of innovation and new technology, which could beneficial for all collaborators along with the company. By bringing an innovation in a way a company communicates to its various members also makes it stand different among all. This application if used by a company and its partners will help them create a Brand in the market. Even the collaborators feels associated with such companies as assessed to this application gives them a feel of being part of the company. This helps a company to become a brand in the market. eg. If for all professional communication: clients, suppliers, distributors and staff; all are using one app with your company logo.. This will generate great brand-value and loyalty among all the stakeholders.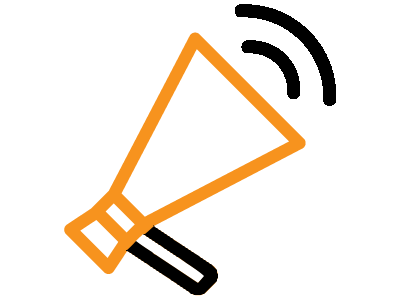 2. Save Cost and Time:
p: After Covid-19 the revenue generated across industry will reduce. So reduction in cost should be major aspect of any IT solution incorporated. Improper communication system results into waste of time. s: HOW'S-WORK App enables to execute the existing functionality, more effectively, with smooth and timely communication among all the members of an organisation, even by reducing Man-Power. Also External Entities like: Vendors, Distributors, Clients etc. It is useful to send updates, important notifications and reminders which needs to be passed on time. This saves the time and increase the efficiency of the work. This communication solution allows you to see and hear your clients, employees and other members even when you're miles apart.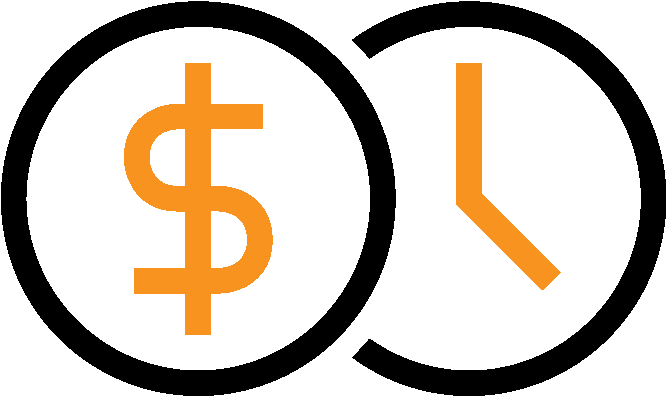 3. Managing Flexible Time:
p: Today some business are operated at flexible time due to growing competition and plenty of work load. s: HOW'S-WORK App helps you to know the availability of the Heads and Seniors. It becomes difficult to manage few activities due to unavailability of Heads and Seniors. Various meetings are been scheduled on an urgent basis. eg. in medical industry doctors have a flexible time. This leads to pause in on going operations which than leads to delay in action and dissatisfaction on part of clients and customers. Knowing and managing the flexibility is much important to carry out the operations accordingly. Any changes in the schedule could be updated within a sec in just one click. eg. in Medical Industry Doctors time could be updated to the patient and visitors so they could manage their appointments in that available time.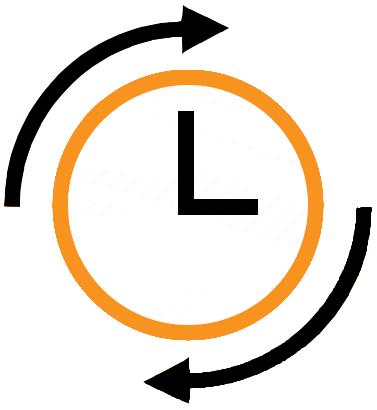 4. Payment Issues:
p: At critical times, during financial misunderstanding, meeting for discussion and opinions on urgent basis is very much necessary. s: HOW'S-WORK App helps to pass on the current status to clients on time. And will make customers satisfied and increase corporate image as well as customer loyalty. Such critical situations also lead to hault-of on going operations. Issues could be on part of company, collaborators, clients etc. eg. in medical industry as in Hospitals customers must need to be updated with the with their current payment status so as to later avoid the confusion and discussion on the same. Any kind of queries and problems on part of customers can be solved online as they will be in contact with a customer service, accountant person via the application. This will reduce the problem on part of company's customers as there will be no need to run around during critical situation especially in Hospitals. Customers will be having upto date record since very first day in hand.

5. Shift Management:
p: Changes in shift (working hours) is now a days in every organisation. s: HOW'S-WORK App will help giving the updates about the availability of other employee and week-leaves. Due to some or the other reason employees have to switch their working hours so there is need to know the availability of other members to cope up with work rather than keeping it pending. eg. in Hospitals the shifts of ward boys and nurses are to be known to make proper arrangements.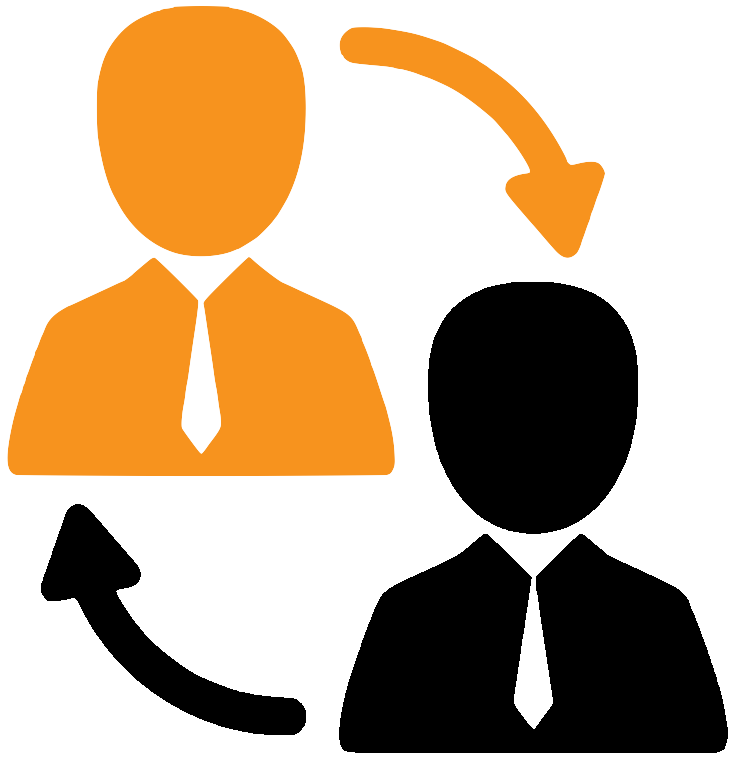 6. Equipment Maintenance:
p: While management Complex-Equipments eg. Servers, various issues needs to be clearly addressed during and after the usage of equipments, which needs appropriate communication and updated information. s: HOW'S-WORK App helps to keep track, give records and avail to manage Checklists of Maintenance of them. It basically reduce the complexity and delay in work. Availability of data on maintenance of equipments in past, could be easily referred for quality-check.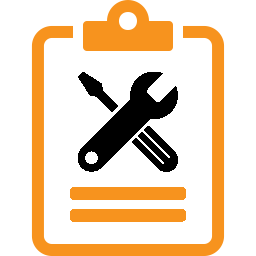 ---
Features of "HOW'S-WORK App"
* Location Tracking:
Tracking Location of Roaming Employee, becomes very easy with this feature.
Admin can enable Location-Tracking of any Sales or Service Staff (with his permission or without), to monitor his performance or for Guidance.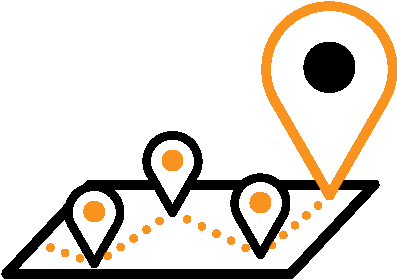 1. Topic Thread:
Complications in understanding different topics discussed in the same groups... Thread is the Best solution to your problem.
Thread helps to create sub-topics within a chat where one discuss over various topics and helps to segregrate chat of each topic discuss.
There is a separate view, where one can read or study all the discussions and replies within the Thread. And also can reply or ask queries.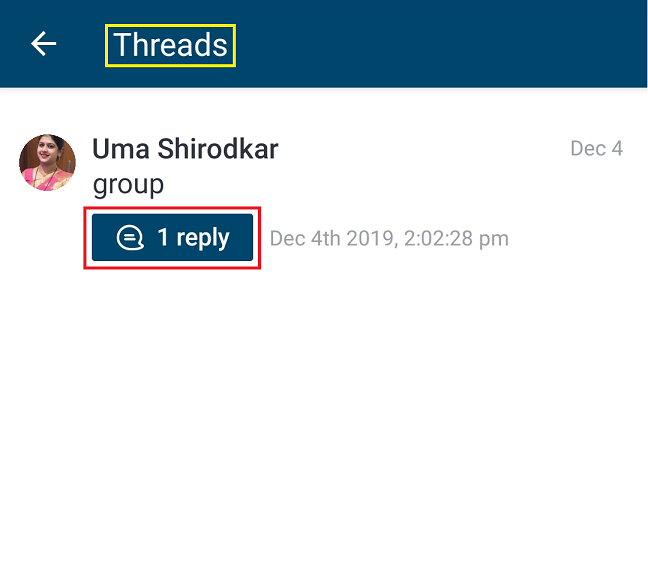 2. Groups:
Create different type of channels with our application based on type of need for communication.
Admins can Create Private Channel, Read Only Channel and Broadcast Channel for their online ccommunication within an organization.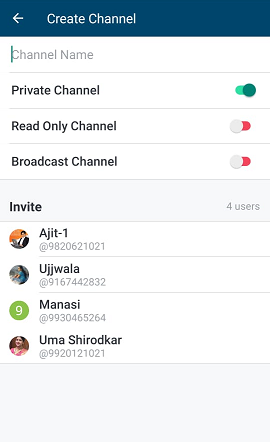 3. Sort by/Chat List:
HOW'S-WORK app lets you Arrange your Chat List as per your Chocie.
Now arrange you Chat List on basis of Alphabitical order and Activity by: Favourites, Groups and Unread.
Get easy assees to your chats box of your choice.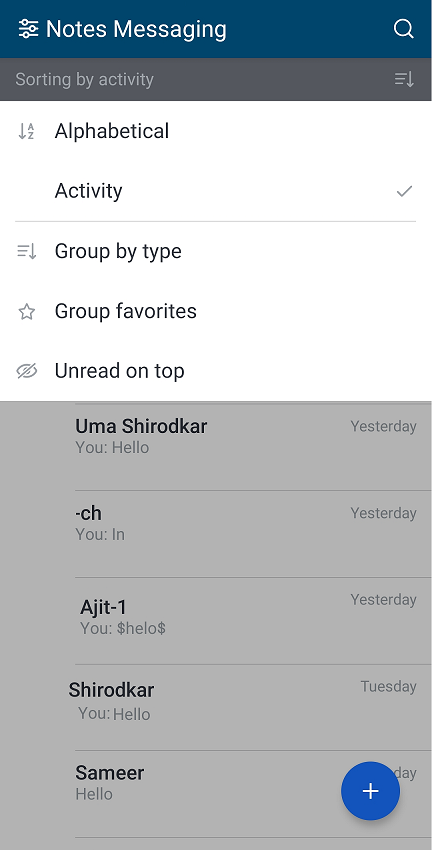 4. Store Chats for MIS:
Stored Chats on Server, can be Utilized for various MIS reports Like: Which employee has viewed the Nocice, Which Technicians have Finished with Maintenance before reuse.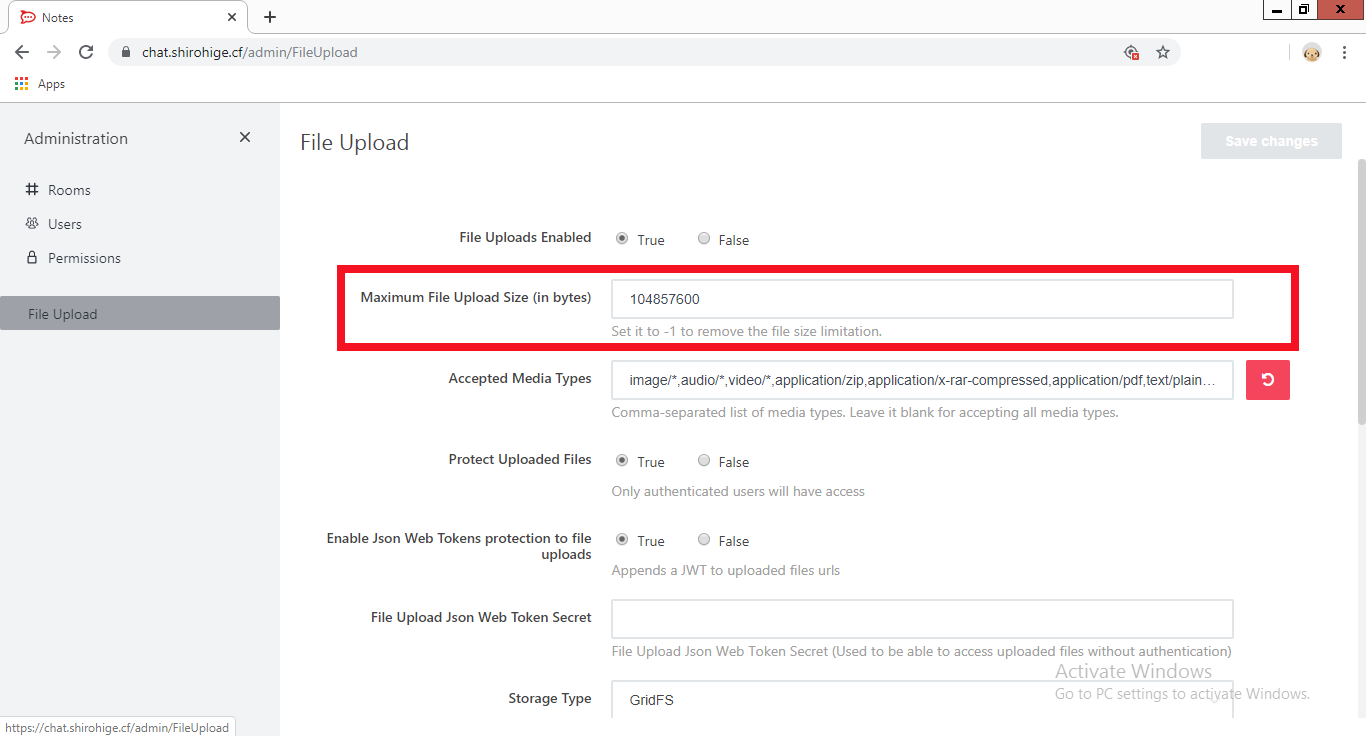 5. Secured Data:
Worried in sharing important files over other communicating apps?
We got a secured solution to your problem.
Now share your important documents and file under secured application without hesitating.
Communicate with your emplyoees and directors without any fear of losing any important data.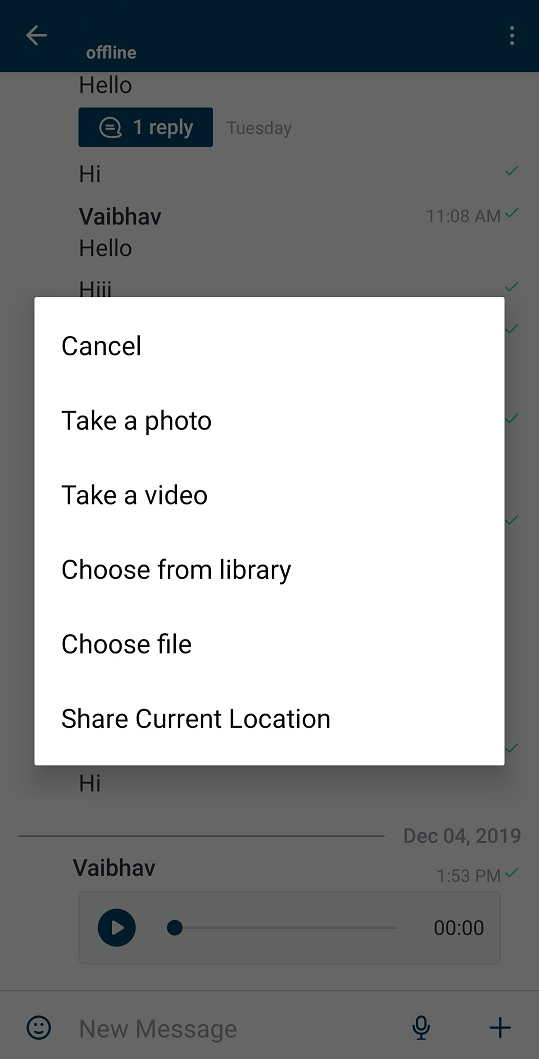 6. Limiting Share:
Share your files, Documents and Images. Admin can limit the file size for every employee, individually, for smooth functioning of HOW'S-WORK App and to save storage place.
One can even Mention the File Name and File Description along with the shared file, document and image so as for easy recognization and easy assess.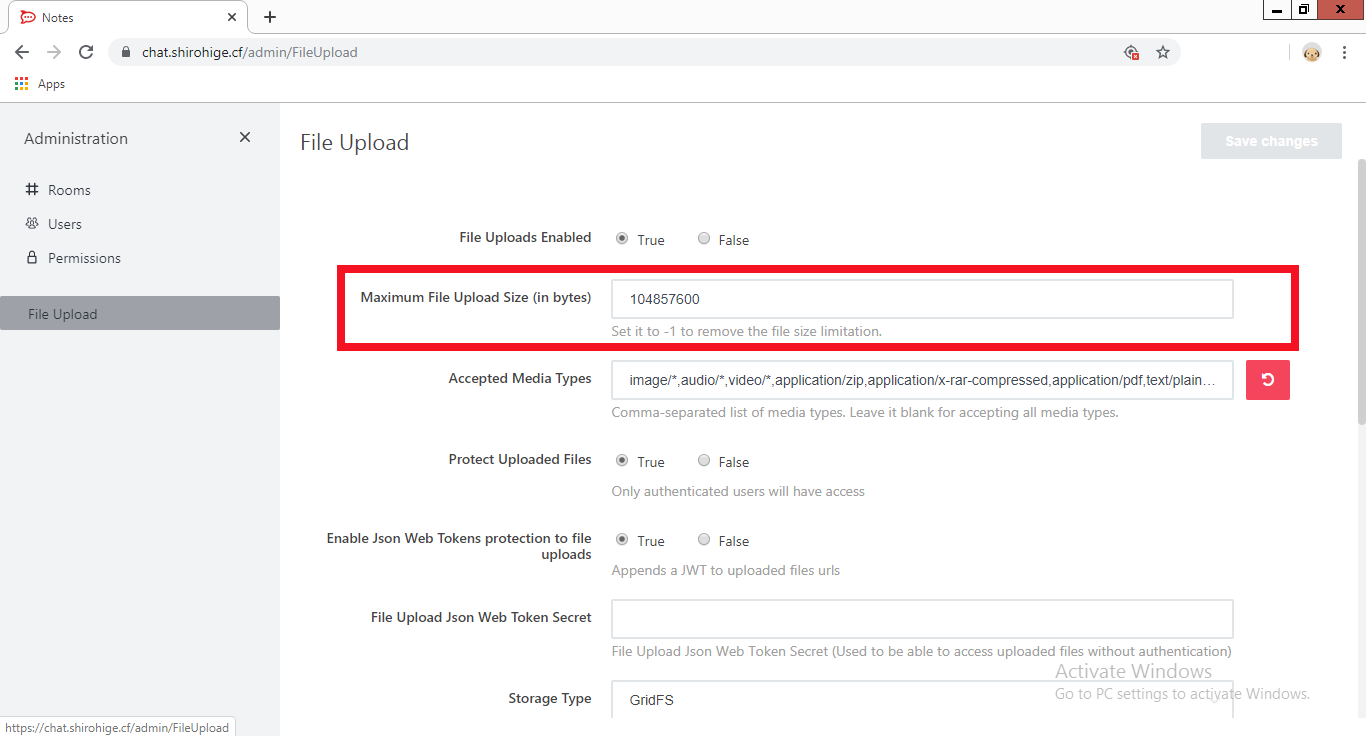 7. Avtar Url:
Avtarv Url enables you to use any online image over internet as your Display Picture by just copying the url link of that image to the Profile Update option.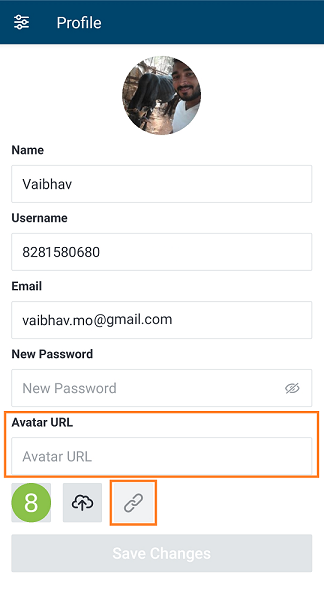 ---
Benefits of "HOW'S-WORK App"
There are various benefits of having this application in the organization. Some of the Important Benefits to the organization are:
1. Running an organization - For smooth running of the organization, internal communication is very critical and should be well implemented.
2. Motivation - A well established set up with proper internal communication motivates the employees of the organization. It establishes a healthy relationship between the superiors and subordinates. Every member of the organization gets a feeling that he/she is a part of the organization.
3. Control - Control function can be established with good internal communication in the organization.
4. Coordination - Effective internal communication leads to effective coordination amongst all the departments of the organizationin in achieving the company's objectives.
5. Job Satisfaction - Good internal communication can lead to employees being satisfied with their jobs further leading to better productivity.
6. Decision making - Good internal communication can lead to quality decisions and aid its implementation.
7. Exchange of Ideas - Good internal communication facilitates better exchange of ideas between employees and the various departments of an organization leading to higher efficiency.
---
---
ajit.mopharma@gmail.com
---
Read Also:
---
"HOW'S-WORK" App is the Best Solution while Work from Home.
Be productive when you work from home with Office Communication Solutions
There are two camps when it comes to working from home. One group usually thinks that people will get nothing done, and the other group believes workers will be happier and more productive. Chances are, your answer greatly depends on how you personally fare when working from home. While some people swear by 40 hours a week in the office, there is growing support for the second camp of workers who find they are more productive working from home with Office Communication Solutions.
Recent studies have supported the idea that working from home, for the right people, can increase productivity and decrease stress. Research also suggests companies that encourage and support a work-from-home protocol, actually save money in the long run. An added bonus on the employer side.
The tech industry is well known for its flexible schedules and telecommuting opportunities, which makes sense, considering most tech companies are web-based and technology is the greatest resource when working from home. With Office Communication Solutions like video chats, conference calls, VPN networks, and wireless Internet, we can constantly stay connected as though we were sitting in our office, rather than at home.
Tech is also experiencing a shortage of talent for a number of jobs, and hiring remote workers opens the talent pool for companies seeking STEM workers. Boris Kontsevoi, founder and president of Intetics Co says, "In the tech sphere, the majority of the work happens on the computer and online. As a result, the location of the person is no longer as important, as long as they have a reliable Internet connection and Office Communication Solutions."
Nature of tech
While remote workers can be found in a number of different industries, it's more prevalent in the tech-sphere. It could be due to the nature of most tech jobs—especially jobs for developers and programmers—that require a strong attention to detail and long hours of focus. Working from home with Office Communication Solutions, can reduce the amount of distractions these workers face, allowing them to get more done during work hours.
"As a programmer, I need large chunks of time to really make progress on a project. In an office, there are so many potential distractions, with people knocking on the door or customers stopping in. This way I can control when I answer calls and emails and when I 'go silent' to get some work done."
For employees who can't afford to be distracted a number of times a day, having a controlled environment can be key to their productivity. Working from home with Office Communication Solutions, can allow workers to minimize distractions and increase the time they spend focused on a project. It stands to reason that, in the end, companies benefit from these remote employees by getting projects completed faster with fewer mistakes.
One size doesn't fit all
When it comes to a company's work from home policy, everyone is different. Your productivity and overall success as a remote employee depends entirely on your preferred work style. That's also the reason it's hard to find any solid data on whether or not people are more productive at home. Anecdotally, it seems to boil down to personality type and the job you do. We're all different, and some of us can't fathom getting work done with a TV nearby and all our comforts of home surrounding us, while others find it a struggle to stay focused among office chatter and other distractions.
Your success in working from home might depend on the type of work you do, as discovered in a study by University of Illinois. The study found that telecommuters performed as well as their in-office co-workers. Phil Cicioria, Business and Law Editor at University of Illinois says, "According to the study, telecommuters want to be seen as "good citizens" of the company in order to justify their flexible work arrangements."
Employer benefits
Employees are not the only ones who benefit from working from home; a company can benefit just as greatly from a remote employee. "For employers telecommuting can limit absences, increase productivity, and save money. This is most common in the tech sphere because tech companies have the infrastructure to maintain remote workers. With telecommuting the idea of the office space is changing but many are saying that it is for the better," says Ari Zoldan CEO, Quantum Networks, LLC.
Simon Slade, CEO and co-founder of Affilorama has experienced first hand the benefits of having remote workers at his company, "By allowing employees to work remotely," he says, "you can hire the best of the best while not limiting yourself by geographical restrictions. At Doubledot Media, 19 of our 28 employees work remotely, and I have seen no difference in job satisfaction or work performance. If anything, my remote employees' production rate is higher because they are better equipped to avoid distractions." The benefits also extend to his bottom line, "telecommuting saves me money because they pay for their own computer, electricity and other utilities. We just need to manage with Office Communication Solutions."
In fact, opening the talent pool seems to be one of the biggest employer benefits when it comes to a work from home policy. Jessica Greenwalt, Founder of Pixelkeet and Co-Founder of CrowdMed says, "Pixelkeet has been able to attract very talented designers and developers who want to live the freelance lifestyle without having to fish for work on their own. It's also been easy for us to work with clients from around the globe because we have a team member in a timezone convenient for communicating with most clients with Office Communication Solutions."
For some companies, working from home can be a matter of more hours in the day. This is especially true for small businesses and new companies where they can't afford to waste even one minute of the workday. "Being a small startup, every hour of the day is important," says Tim Segraves, co-founder and CTO of Revaluate, "If we all spent an hour of day commuting, that would be almost 20 hours a week that would go to commuting instead of building out our product and business."
Companies might also retain more employees if they enact a work from home benefit. Stanford professor, Nick Bloom, conducted a study to evaluate the benefits of working from home. He found workers were more productive, got more done, worked longer hours, took less breaks, and used less sick time than their in-office counterparts. These employees were also happier and quit less than those who went into the office on a regular basis. He estimated that, on average, with Office Communication Solutions, the company saved about $2,000 per every employee who worked from home.
Saves Traveling Time and Energy
Work from Home Saves Huge amonunt of Traveling Time. It also Saves Efforts and Money spent during the travelling. Many a times, we get irritated during traveling and clashes while travelling. which always affects our work performance and our family relations either. Traffics on road and Rush at public-transports, are making our life worst. Work from Home is a great solution for all these issues.
Health benefits
People who work from home have an easier time eating healthy and striking a manageable work-life balance. Eating healthier and having more time to spend with your family can help you feel less stressed, which will make for a happier more productive workday. A 2011 study from Staples found that employees who worked from home experienced 25 percent less stress. Employees also reported that they were able to maintain a better work-life balance, as well as eat healthier.
Cofounder of SimpleTexting, Felix Dubinksy, notes the health benefits of being at home, "It's much easier to keep a healthy diet while eating at home. You save a lot of stressful hours that would have been spent commuting. You can construct a comfortable work environment for yourself. Spend more time with family."
It's a common answer when you ask people why they like to work from home. Most will respond that their flexible work environment relieves the amount of stress in their lives and gives them a healthier work-life balance. Today, our offices are constantly on, it isn't the same as it was decades ago, when you left the office and work actually ended. Today, most of us can work at any hour wherever we are located, so it makes sense that the line is starting to blur between work and life. But it stands to reason that working from home with Office Communication Solutions, can help redefine—or at the very least, rebalance—that line.
Alessandra Ceresa, Marketing Director of Greenrope, finds he can balance his work and life much easier when he works remote, "Because much of what we do is not constrained within the hours of 9-5, I am able to go to the gym in the middle of the day, take a walk, do errands. When I take these sorts of breaks, the moment I sit back down to work, I am focused. My life is balanced because I get all of my work done and have time to actually live my life."
Maybe you have a commute that makes you frustrated before you even hit your desk, and all you can do while you drink your morning coffee is fantasize about what you could buy with all that gas money. For employees who work far from the office, cutting out the commute can make a world of difference for their stress and overall health. For Charlie Harary, CEO of H3 and Company and professor at the Syms School of Business at Yeshiva University, cutting down on how many days a week one of his employees needed to commute allowed one employee to get more done in her working hours. "I have an employee that has a two-hour commute to the office each way. Once day, she mentioned to me that she had to leave early to get home in time to make a family obligation. I asked her why and she detailed out her daily commute. I was shocked by the sheer difficulty it was for her to get to the office each day."
He immediately proposed a work-from-home option with Office Communication Solutions. At first, the employee wasn't sure how well working remote would work for her or her boss, but after coming up with a suitable arrangement, both Harary and his employee were happy to see how well it worked. So happy, in fact, that she now works from home twice a week.
The future of work from home
Companies are certainly catching onto the trend, and most have the flexibility to work from home with Office Communication Solutions, if not at all the time, at least when needed. It's changing the way we work, especially in the tech sphere. And while it may not be for everybody, employers may find they can save money and increase productivity for some workers. And for some employees, work-from-home benefits with Office Communication Solutions, may be the difference between an enjoyable and stressful work life.
Clayburn Griffin, a digital marketer who finds remote work suits him best, hopes more companies see the benefits that can be gleamed from remote workers, "I really hope employers start to realize this and offer more time to their employees to work from home. I think they don't because they're afraid of abuse and because it feels like there is no oversight. You can't see what an employee is doing, and that feels like giving up some control. All that should matter, though, is that they're getting the work done with Office Communication Solutions."