3 Steps To Optimize Your Website for Voice Search
Have a Glance
Voice Search SEO - Voice search is growing rapidly, especially among B2B search queries, millennials, and teens. Learn how to optimize your presence in search for voice search with this guide on Voice SEO.

Ajit: +91 9820621021
According to Google, over one-fifth of the searches on Google are voice search.
And it's expected that by 2020 (less than 2 years from now), over half of all searches in Google will be voice activated queries.
This should make it obvious that voice search is important for any business website.
Voice search is especially relevant for local businesses since 22% of voice activated searches are for local information.
Most of these local searches come from people looking for business hours, directions, or phone #'s.
However, Google recently announced they've seen a 130% increase in "near me" related searches.
For example, people simply say "dentist near me" or "lawyer near me", or even "best landscaper near me".
And when someone speaks a query that generates a "near me" result, Google is mostly looking at the geographic location of where the person is physically located.
Since voice search is so important now, and increasingly more important in the future, how can small and local businesses optimize their website's for voice search?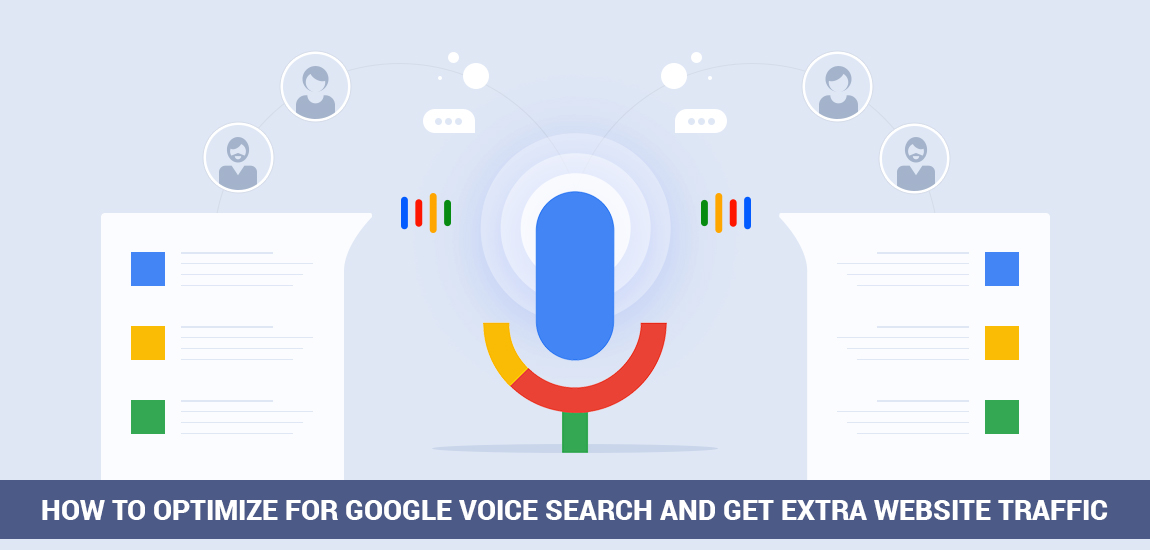 Here's 3 simple steps to optimizing your website for voice search.
1. Add question and answer based content:
Add question and answer based content to your website. Think of the most common questions you hear from customers, then create new pages of content with the question at the title and answer as the content of the page.
The majority of voice activated searches are question based. People simply want their questions answered quickly and accurately. Someone will simply pull out their phone and say "ok Google, who's the best car accident lawyer near me"? (change out "car accident lawyer" for any given business category in a local market).
And according to Thrive Analytics, this type of search behavior is increasing at a rapid pace.
Since people are searching (or speaking) questions in to Google, it makes sense that you should include a large amount of Q&A based content in your website.
I recommend creating an FAQ page to consolidate links pointing out to all of your Q&A based content. And then I recommend creating a new page for each question and answer.
So your question would be the title of your page, and the answer would be the content published on your page. This is a very simple strategy to follow.
Then on your FAQ page, list out all of your questions, and then link that question directly to the page where you answer that question.
Want to see an example of this?
Below are some Q&A based content on our site here at moPharma Digital Solutions. Notice below how I'm simply writing the question and link out to the page where the answer resides.
EXAMPLE FAQ List
Since most people using voice search are looking for answers to specific questions, having a Q&A driven content strategy like this will help your website be more optimized for voice activated searches.
For the local business, start thinking about questions you most from customers. Then start creating simple pages with the question as the title and answer as the content for that page.
I'm willing to bet that any business could easily come up with 50 questions they hear most from customers!
2. Add Schema Markup to your website:
Adding Schema markup to your website structures key data about your business, making it easy for search engines to crawl, index, and understand the data better for search results.
Schema markup is the future of search!
Before Schema, search engines saw nothing but text on a page and had to guess as to the context of the meaning of those words.
Schema markup helps search engines see text as data points. And when those data points get associated with other data points from both your website and throughout the website (external websites, etc…), then search engines have a much better understanding of all the relevant data points associated with your business.
Here's some Schema markup we've used recently:
There's a lot going on in here… so if you aren't familiar with Schema at the code level, don't let this intimidate you!
You can use a batch of code like this and simply change out the references to make them relevant for your business.
You can learn more about Schema markup and all the data types by checking out Schema.org.
3. Build Location Authority for your Business:
Location Authority is a simply a reflection for how well you'll rank in search vs. any other business and within any specific geographic area. The more location authority your business has for any given geographic area, the higher you'll rank in search and more traffic and exposure you'll get to high quality audiences.
The way we go about building location authority for our clients is two fold:
1. Verify and optimize our clients Google My Business listing

2. Distribute our client's citations at a large scale throughout the web
Verify & Optimize Google My Business
Every business that serves local customers should have a verified Google My Business listing for their business.
Here's a simple step by step to creating and verifying a Google My Business listing (via Google Business Support):
1. Go to google.com/business and click Start now at the top right corner of the page.

2. Sign in to your Google Account, or create one if you don't already use Google services.

3. Enter the name of your business and click Next.

Note: You can also select your business from the suggestions that appear as you type.

4. Enter the address of your business and click Next. You may also be asked to position a marker on the location of your business on a map.

1. Check the box for I deliver goods and services to my customers. Optionally, check the box for Hide my address (it's not a store) Only show region –.

2. Click Next.

3. Select a delivery area option and click Next.

5. Search for and select a business category and click Next.

6. Enter a phone number or website URL for your business.

7. To complete sign-up, verify your connection to this business by clicking Continue.

8. Select a verification option.

1. To verify at another time, select Try a different method and click Later. If you're not authorized to manage the business, find the person in your organization who's authorized and continue the process.
No matter what you see, confirm that your business information is correct. It's important that when you verify your business information, everything is ready to appear to customers across Google.
To edit incorrect information, follow these steps:
1. Click Later.

2. If you manage more than one location, open the menu Menu and click Manage locations. Then, select the location you want to edit.

3. Click Info from the menu on the left side of the screen.

4. Click edit Edit next to each section you'd like to change and enter your business information.
Now that you've either claimed or created your listing, it's time verify your business. After you verify, your business information will be eligible to appear across Google.
Once you receive your verification postcard, return to google.com/business. Sign in and click Verify location from the menu (or click the Verify now button). Then follow the instructions to enter the verification code from your postcard.
If you require the assistance of Digital Marketing Experts here at moPharma digital Solutions as a Best Digital Marketing Agency in Mumbai., be sure to get in touch with us. We'd love to show you more ways on how we can boost your brand, visibility and business online.
Learn Digital Marketing Courses
By now, I believe, that you have a fair idea why Digital Marketing is important for pharma sector. Some pharma companies have not yet fully embraced the digital revolution and changing times, while others have. Well, you should understand that it doesn't matter to the patients out there, the patients are increasingly expecting, and rightly so, and demanding the pharma and healthcare industry to engage themselves and provide end-to-end services.
The pharma companies that are aligned to changing times, and are using digital mediums, are also the ones reaping the benefits. Big prizes are waiting for those who can cut through all the digital noise and come-up with sustained competitive advantage using digital mediums. The others will also align soon or go out of business.
There are different ways to learn digital marketing. You can teach yourself using online material and tutorials, or you can Learn Digital Marketing from a Reputed Training Institute. These training institutes have highly experienced professionals and provide you focused and personalized training with lot of live assignments, and also provide you guidance for your placements. There are digital marketing courses specialized specifically for pharma sector.
So, go ahead, learn Digital Marketing and shine on!
Remember…
-Pharma must be in the conversation so to know how to develop better drugs.
-Digital marketing offers many ways to communicate with customers (HCPs and patients).
-Pharma must offer great content that interests customers and helps them do their jobs better. This type of content is easier to approve, less risky and leads to better long-term customer loyalty.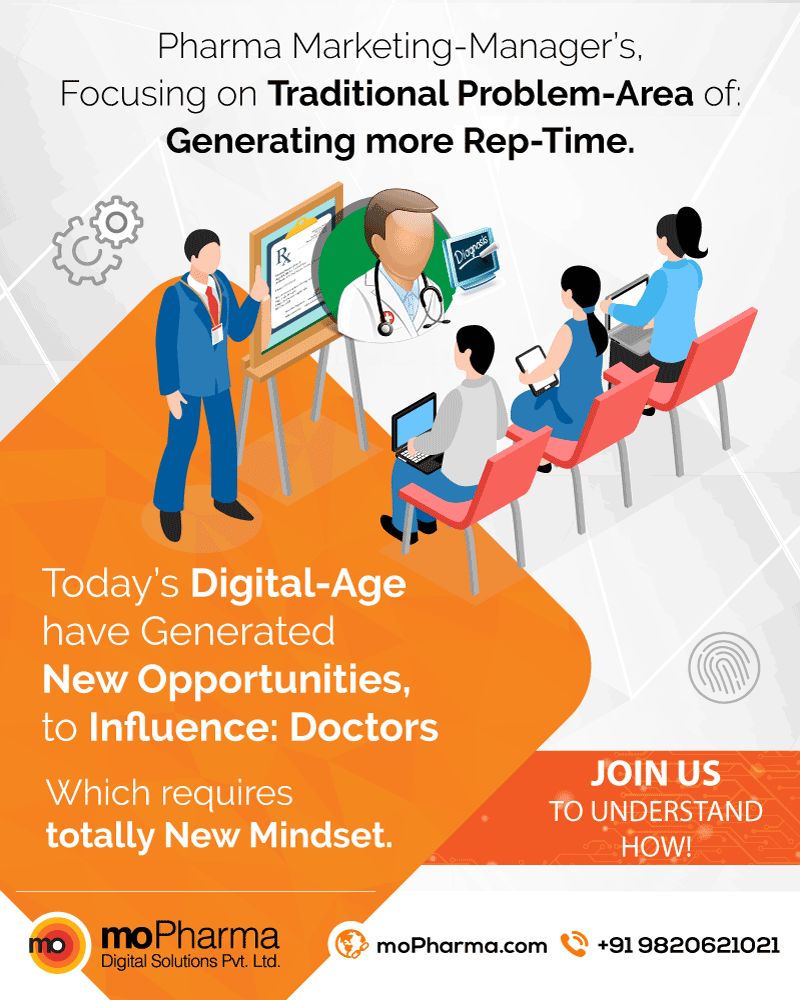 Digital Marketing Corporate Training
Corporate training has evolved rapidly in recent years. It is one of the most significant parts of its growth and long-term investment strategies. It helps to improve employees performance, moral and skills by concentrating on professional development. Corporate Training is the key to ensure development in all the spheres; so that the employees can aspire in this competetive world and bring success on their behalf. Through Corporate Training highest productivity can be achieved when the individual goals are integrated with the organisational goals.
The scope of digital marketing is growing day-by-day. Companies are also focusing on digital marketing. Providing a Corporate Training on digital marketing will help the emlpoyees to boost up their productivity in the organization. It does not restrict you to one specific job profile. Getting a digital marketing training in an organization will help you to get better salary as this is the most fascinating advantage of digital marketing. It will help in making suitable modification whenever necessary. Training in digital marketing helps in creating better understanding of the companies and the employees are able to achieve their professional goals.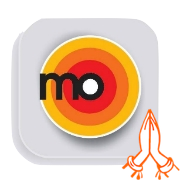 <- read more blogs of your Interest-Category
Please Share.. if you Like
Digital Marketing: Corporate Training Ajit: +91 9820621021 moPharma Leading Digital Marketing Agency for Pharma SEO, SEM, SMO, SMM, eMail Marketing, etc. Esteem Happy Clients:
Hindusatan Unilever, Abbott, MSD, AZ, Lupin, GSK, Lodha, Mumbai Police, Siemens and many more...
3 Steps To Optimize Your Website for Voice Search