Must Haves While Initiating Digital Pharma Marketing
Have a Glance
Pharma sector needs a comprehensive strategy backed with the structured plan to engage with doctors through digital marketing. However, just making the strategy will not help Pharma companies. The strategy needs to be backed with the properly planned workflow and processes that can ensure the effective implementation of digital initiatives. While shifting from traditional channels to digital channels, a lot of process, systems will change. Some of them will change drastically, whereas some others will have a minuscule effect on them. In order to get these things done efficiently 5 key things are must for any Pharma company.Here they are:
Ajit: +91 9820621021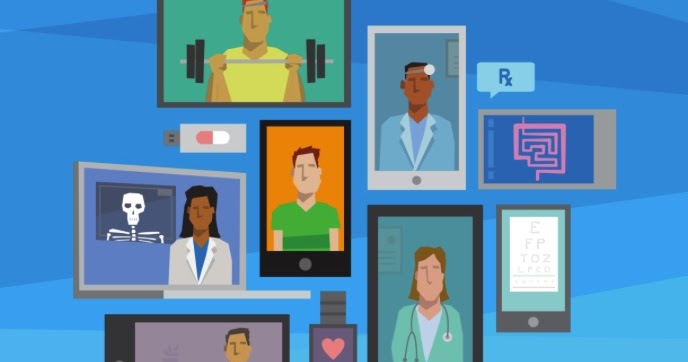 C-Suite Participation:
C-Suite is the widely-used slang term to collectively refer to any corporation's most important senior executives. Top executives must demonstrate a commitment to the development and implementation of digital marketing strategy. A clear vision and endorsement from the top executives not only drives away the fear but also motivates the others for effective implementation of digital marketing strategy. C-suite's commitment and participation plays a pivotal role in every other component associated with digital marketing initiatives.
Cross-functional Team Participation:
Like a C-Suite which is comprised of executives representing different departments such as marketing, finance, operations, medical affairs etc. a team in charge of execution of the digital marketing strategy must have members from different functional areas of the Pharma organization. Undoubtedly, Pharma companies are some of the most internally regulated and hence bureaucratic organizations. By forming and assigning cross-functional teams for implementation of digital strategy, a lot of unwanted bureaucracy can be let away. Processes can be much more streamlined and realistic resource requirements can be identified.
The Commitment of Resources:
As suggested at the start of this article, Pharma industry spends a lot less money on the digital marketing efforts. In addition, the same report also highlights that Pharma spends a majority of its allocated money on advertising rather than on marketing initiatives. Pharma must understand advertising and packaging are different than marketing, and marketing activities require a separate allocation altogether. C-suite personnel with the cross-functional teams must generate realistically effective sum for digital strategy implementation. Digital Pharma marketing is different than traditional marketing and so its resource requirement. That is why resource commitment, both in term of money and personnel is critical in ensuring the success of digital marketing implementation.
Physician Inputs:
Pharma digital marketing initiatives can only be successful when the physicians will see the value in it. Hence, it is important that physicians are consulted time to time. Going a step beyond, it is important to co-create digital marketing initiatives that are more connecting and effective. Physician inputs are very important as they decide the journey from initiation to an adoption of digital initiatives. Physicians are also the bridge and advocates for both Pharma and patients. The balance of advocacy provides Pharma marketers realistic approach towards digital marketing campaigns. In-house medical affairs team must be consulted for Alpha-testing. Alpha testing is done with a limited number of participants to avoid potential pitfalls in the marketing efforts. In-house medical affairs team helps Pharma marketers to correct the pitch, the tone and the content of marketing campaigns. In the next phase, a targeted audience with limited number provides an opportunity for beta-testing before the full-fledged marketing campaign to all the doctors. Importantly, the point here to be noted that Pharma marketers need to collaborate with physicians and incorporate their inputs at all stages.
Access for Digital Marketing Partners:
It is known that Pharma marketers can achieve the best results by collaborating with professional digital partners. In order to achieve the best results though Pharma needs to give early access to the proprietary insights which can be used for designing better marketing campaigns for the audience. As a result of this, digital marketing partners and other stakeholders bring new perspective about the digital Pharma marketing initiatives. They can help Pharma marketers in curtailing the risks and tailoring the marketing campaigns in the most effective manner. Moreover, partners can also help Pharma marketers understand and realize new monetizing opportunities.
Building Relationships
Building the case for content marketing is an ongoing battle and while a huge number of companies haven't gotten on board with "brand as publisher" just yet, many others are. Some companies "get it" but are still in search of more practical advice on the implementation.
Robert Rose, Chief Strategist at the Content Marketing Institute and co-author with Joe Pulizzi of "Managing Content Marketing" is an expert on the implementation of content marketing and he asserts that the key to approaching a successful and sustainable healthcare content strategy hinges on developing a trusted relationship using content. "Trust is an emotion based on credibility, but it's also one built on aligned values. So, content providers HAVE to take a point of view on their content, otherwise it's a series of facts that anyone can find with a Google search. And this is where the balance is really critical for those that are establishing relationships that focus on health."
Consumers need to feel like the pharmaceutical company understands their values and beliefs - rather than just educating them to a prescriptive solution
Rose claims that the pharmaceutical companies that develop programs where they start highlighting the approach, or point of view - rather than a "solution" type of perspective will be the ultimate winners. "Consumers need to feel like the pharmaceutical company understands their values and beliefs - rather than just educating them to a prescriptive solution. Look at what Pfizer is doing with the "Get Old" site and that really begins to do that. It's content that makes us re-think what it means to be old, rather than prescribe ways to manage it".
He believes that once that trust is achieved, there can be many benefits for the company, including more sales. "Brand loyalty is where marketers in Pharma can really benefit. Ultimately the company is likely to want to engage the same consumer over and over again for different types of applications. Every content marketing campaign won't always affect direct sales of any one product - but it can certainly affect the likelihood that a patient will stay loyal to a brand when offered alternative medications".
"I think the biggest thing I see (and this is true in most content marketing) is trying to be the solver of the problem right away. It's not always about being the teacher and providing a lecture on how to do something, or how to do something better. Rather, it can be much more collaborative, in essence a friendship - where the brand acts as a place that the consumer can feel safe and trusts. The brand's content platforms can be a place where the consumer feels a respite from the lecture, and just wants to talk and understand the approach that the company believes in".
Key Lessons for Deeper Engagement
If we look to other successful content providers such as SAP and Coca Cola, there are key lessons that can assist pharma companies looking to take their content campaigns to a new level. According to Rose, it's about striking a balance of intellect and emotions. "SAP does a great job of building wonderful arguments that appeal to the intellect of taking a particular approach. Coca Cola on the other hand does an amazing job of appealing to our emotion, to wanting to spread that message. Pharmaceutical companies that are looking for deeper engagement on interests and passions can really focus on that intellect; teaching the consumer about alternatives. Companies that are looking for aligning values can use content to appeal to the emotion of the consumer - in order to change or enhance a value or belief. In short, if I'm trying to get into the head of my consumer and change their belief about something (maybe a prejudice to a certain drug or skepticism) I'm not going to fight it with facts, I'm going to counter with emotion and beliefs. If I'm trying to sway a passionate interest my way, to someone who's familiar with all the various approaches, I'm going to teach with facts".
Rules of Engagement
So how do you go about developing the right content at the right time to the right consumer? What are the rules of engagement when it comes to developing a content marketing strategy that works?
#1 Put Your Customers First
Nobody cares about your products and services (except you)
Obsessive self-orientation is a big mistake companies make with their marketing communications. Refocus your attitude with the customer as core, what problem have they that you could help solve. "Don't be egotistical. Nobody cares about your products and services (except you). What people care about are themselves and solving their problems". David Meerman Scott, author of "The New Rules of Marketing and PR".
#2 Planning
Before you begin working on a specific piece of content, it is important to define and communicate your goals. This is particularly important if you need to justify your budget investment to your company's executives, as it will help you quantify your results later on. You can also build your content strategy with specific goals in mind — for example, increasing your number of Facebook "likes" or growing your database of email addresses. By setting your goals right from the start, you can then focus on building your content in a way that will increase the chances of meeting those benchmarks.
#3 Help, Don't Sell
Content marketing requires a shift in your thinking, from "all about us" to "all about the reader." Being a successful publisher – and now, content marketer — means delivering content that genuinely serves your readers' needs, not your brand's. In return, you gain their trust and their attention. That's a great deal. The purpose of your marketing is to build relationships – to get people to know like and trust you and consider you when it comes to making a purchasing decision.
#4 Slow Burn
Don't expect results after one or two months. Businesses often give up just as they're starting to gain influence with their audience. Content marketing is a long-term investment. There are no quick wins.
#5 It's Not All about SEO
Making content discoverable to Google is often as important as the substance of the content itself – whether it's a piece of service journalism, a data-driven infographic, or something else. Content producers need to incorporate basic SEO 101 into their daily routines. At the same time, getting too religious about the latest page-rank formulas and other requirements can work against the most powerful variables of quality content – narrative, voice, credibility, trust, humor – and turn a creative process robotic.
#6 Commit to Quality
Make it fascinating, says Brian Clark of Copyblogger, "entertaining beautiful, fun."
It's not enough to publish a well-written article; it has to be valuable, useful, fulfilling a need. Make it fascinating, says Brian Clark of Copyblogger, "entertaining beautiful, fun." It needs to be styled to attract and retain the focus of the reader. Use good quality photos and illustrations, clear text styling and design elements that compliment the look and feel of your website.
#7 Continuous Effort
The key to good content marketing is understanding that it is a continuous effort to come up with new, engaging content targeted to your audience, and requires research, thought, and a long-term plan to all be documented in an editorial calendar.
The bottom line for the pharmaceutical marketer: Words matter. Content matters. Your brand's personality, its tone of voice are all communicated through content. Content strategy is indeed a largely untapped yet powerful marketing tool to forge a distinctive brand identity that resonates with the patient/HCP, engendering trust and allowing for relationship building and collaboration to the benefit of all stakeholders.
Learn Digital Marketing Courses Specialised for Pharma Sector
By now, I believe, that you have a fair idea why Digital Marketing is important for pharma sector. Some pharma companies have not yet fully embraced the digital revolution and changing times, while others have. Well, you should understand that it doesn't matter to the patients out there, the patients are increasingly expecting, and rightly so, and demanding the pharma and healthcare industry to engage themselves and provide end-to-end services.
The pharma companies that are aligned to changing times, and are using digital mediums, are also the ones reaping the benefits. Big prizes are waiting for those who can cut through all the digital noise and come-up with sustained competitive advantage using digital mediums. The others will also align soon or go out of business.
There are different ways to learn digital marketing. You can teach yourself using online material and tutorials, or you can Learn Digital Marketing from a Reputed Training Institute. These training institutes have highly experienced professionals and provide you focused and personalized training with lot of live assignments, and also provide you guidance for your placements. There are digital marketing courses specialized specifically for pharma sector.
So, go ahead, learn Digital Marketing and shine on!
Remember…
-Pharma must be in the conversation so to know how to develop better drugs.
-Digital marketing offers many ways to communicate with customers (HCPs and patients).
-Pharma must offer great content that interests customers and helps them do their jobs better. This type of content is easier to approve, less risky and leads to better long-term customer loyalty.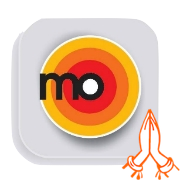 <- read more blogs of your Interest-Category
Please Share.. if you Like
For "Free Intro Session on Digital Marketing" or "Business-Inquiries", contact: Ajit: +91 9820621021 moPharma Leading Digital Marketing Agency for Pharma SEO, SEM, SMO, SMM, eMail Marketing, etc. Esteem Happy Clients:
Hindusatan Unilever, Abbott, MSD, AZ, Lupin, GSK, Lodha, Mumbai Police, Siemens and many more...
Must Haves While Initiating Digital Pharma Marketing