Digital Marketing Tips for Pharma Companies
Have a Glance
Here are 3 things that a pharma or medical device company should consider when going with a third-party Digital Marketing partner:
1. Make sure the message is on-target
2. Make sure the message is customer-centric
3. Make sure the message is mobile accessible
Ajit: +91 9820621021
Pharma companies-big and small-are seeking
Out third-party expertise when planning and
Implementing Digital Marketing tactics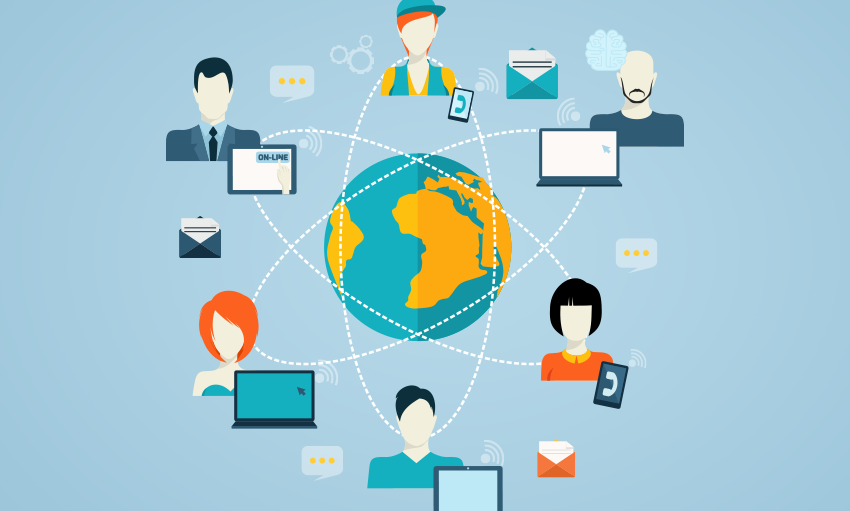 Modern medicine is all about specialization. And the same can be said about pharmaceutical marketing. Little wonder that pharma companies––big and small––are seeking out third-party expertise when planning and implementing Digital Marketing tactics.
A recent survey by Cutting Edge Information indicates the vast majority of biopharmaceutical and medical device companies utilize an outside Digital Marketing partner to either execute Digital Marketing or to at least develop their Digital Marketing Strategy. This approach can be very lucrative for pharma companies, but only if done properly.
"For many surveyed companies, vendor involvement is highly beneficial, especially concerning strategy development," said Sarah Ray, research analyst at Cutting Edge Information. "Pharma Digital Marketing has the potential to provide significant ROI, but only if the initiatives are implemented on a large scale."
The healthcare industry is constantly at the forefront of technology advancement to improve therapies and treatments, but not so much so when it comes to digital marketing innovations, particularly due to legal and compliance constraints. Keeping abreast of digital marketing trends could help getting ahead of competitors and ready to implement new digital marketing strategies next year.
Here's five digital marketing trends for the pharma sector to watch in 2018.
Influencers Marketing
Reliable online sources of information usually get more attention than traditional ads and can have a stronger influence on people's attitudes and behaviours. But who are these sources? And what's the difference between an influencer and a brand ambassador?
Brand ambassadors are usually hired by brands for long-term relationships. An influencer can be anybody who is active on a number of social channels, with a relevant follower base that could range from few hundreds to millions of users, and who, based on the content of their posts, are a good fit for the campaign and the brand. The influencer should also benefit from publishing the content they are approached for[1]. A campaign that relies on small and bigger influencers usually achieves a widespread coverage.
Often, the goal of many disease awareness campaigns is to change people's behaviours, for example for prevention or treatment adherence. For example, a user who suffers from diabetes and who is very active on social media can be successfully approached to call attention to sugar consumption to his/her followers. An ex-smoker could advocate to seek help to quit smoking.
In the case of medical products or medical devices, influencers can be engaged to report about their progress in the use of a drug or device. For example, the same person of our previous example, can be approached to report to her followers about his/her experience using a new glucose meter.
Messaging apps for pharma
Many businesses worldwide are currently leveraging messaging apps like Facebook Messenger or WhatsApp to engage customers with relevant and valuable content. For pharma this means an opportunity of one-to-one conversation with their customers, patients and even doctors, as well as a challenge.
Like all social media, the main obstacle for using messaging apps in pharma campaigns is adverse events. So, planning for adverse events monitoring and reporting will help bring forward your case for experimenting with these new channels. Particularly, you need to make sure that you will be able to capture and record conversations. You also need to consider security concerns: does the app provide encryption? Does it abide to your company's regulatory compliance requirements? [2]
Finally, you need to carefully plan your resources. Who will be responsible of maintaining the messaging programme? Who will respond to users' queries? Will you use chatbots?
An interesting use of messaging apps in the healthcare sector is for clinical trials recruitment. A study showed that text messages enhanced clinical trial recruitment.[3]
Chatbots for pharma
Chatbots are increasingly being used by companies to respond and engage with clients. They are programmed automated scripts used in direct conversation to mimic human response and behaviour. They can handle routine requests like surveys, questionnaires and FAQs.
There are a number of ways the pharma industry can use chatbots to provide more personalized services and automate a number of time-consuming processes, in areas like customer support, marketing or education. This article lists some examples of chatbots usage in healthcare: they can be used as virtual nurses to provide assistance and support to patients taking medicines on a daily basis; personal health assistant chatbots help patients lead a healthy life through the use of an app; chatbots can be designed to respond to frequently asked questions; they can also be used to provide assistance and education to doctors.
www.healthtap.com is an example of a website and a downloadable app where patient can type health-related question and get a list of answers provided by more than 108,000 doctors.
Medwhat.com is a virtual medical assistant that answers questions from both consumers and doctors: "The answers are provided by an intelligent super-computer that learns about medicine every day and over time about your health record and medical questions history."
Native Advertising for pharma
A well-established practice for most industries, native advertising is not yet a popular option when it comes to pharma. Native advertising is advertising that takes the form of an article. The content is always marked with some kind of label, like "sponsored" or "advertisement", and it is displayed along with a publication's editorial content. It is usually more effective than traditional display ads in terms of interest and engagement.
For pharma this is an opportunity to draw doctors' and patients' attention to complex problems and raise brand awareness at the same time. For example, a native article about the importance of travel vaccinations can feature in the travel section of a national newspaper. Native content about getting help to quit smoking, or about the benefits of a new glucose meter synced with a mobile app can be published in the health section of an online magazine. However, putting together content that is compliant with the company's regulation and goes smoothly through the approval process can be time consuming.
Virtual Reality in Clinical Medicine and Pharma Marketing
Healthcare, pharma and biotech are probably the industries with some of the most inspiring results among those that have been experimenting with VR in the past few years.
Expanding from the entertainment industry, in recent years there has been a wide range of applications of Virtual Reality, as well as Augmented Reality and 360 Videos in clinical medicine and pharma, including health product demos, training and education and therapeutic uses.
The reason of this success, albeit in its infancy, lies in the fact that pharma companies need to understand and communicate with doctors and consumers in different ways, not limited to their purchasing behaviours, but including learning patterns, consumption habits, knowledge gaps and needs, drugs adherence behaviours and so on. They also need to craft their messages to cut through the noise of permeating health information available online. VR seems to do that in a functional and engaging way, by providing multi-sensory three-dimensional environments through the combination of different technologies.
Here are three things that a pharma or medical device company should consider when going with a third-party Digital Marketing Partner:
Make sure the message is on-target

One of the downsides in this third-party approach is the potential for fragmentation. Too many times a pharmaceutical company will parcel out assignments to multiple vendors––one Digital Marketing partner handles email marketing, another handles PPC, another handles the website, etc.––all without a cohesive, overarching Pharma Digital Marketing Strategy. While relying on specialists for these various initiatives, looking to an integrated branding agency can better guarantee both a strategic and graphic cohesion.



Make sure the message is customer-centric

Pharmas and device companies know their market and work to deliver a customer-centric experience based on the target's ailments, lifestyle, age and gender. By effective segmentation, the Digital Marketing communication can provide the appropriate audience with a message that not only communicates the benefits of the product but the healthy world the customer aspires to. Third-party Digital Marketing Partners need to understand more than the attributes of the pill or device, they need to understand the customers pain points. And for messaging directed to doctors and pharmacists, the same is true.



Make sure the message is mobile accessible

Understanding the role mobile devices play in this seamless customer experience is also important. Today's customer is just a few taps away from information about treatments and medical devices. Oftentimes they are asking the doctor to prescribe something they have already read about online. Many times they are cross-referencing what they find on the shelf at the drug store with what they can find from WebMD.com or medicinenet.com. The more you consider this sort of customer behavior, the better your Pharma Diigital Marketing Strategy will be.
Ten Digital Marketing Ideas Pharma Companies Will Never Try (But Should)
1. Create a game for the Wii Fit that helps your patients manage their disease and begin a proper exercise and fitness regimen.
2. Get rid of your brand website. No one is really visiting your site anyway. It's likely not driving anyone to get a prescription and it's almost certainly not getting anyone to stay on your treatment. Instead, take all the money you were going to spend on your site and create great content that you syndicate out to credible third-party sites. The information can include branded and unbranded information, but it would now be located where patients (and doctors) are likely to find it and pay attention. It'll be on the health sites they trust at a time when they're researching their condition.
3. Add ratings and reviews to your brand site. Don't want to get rid of your website? Okay, how about adding ratings and reviews to your site. Every other industry has realized that this is critical to building trust with visitors because it shows authenticity. It turns out that simply having reviews can increase traffic, conversion rate, and average order value (see more detail here). In addition, negative reviews arent an issue so long as there arent only negative reviews. Your products are already being reviewed on sites like iGuard, so why not bring this onto your site and build some credibility with your patients?
4. Install Google Friend Connect. Wonder who your real friends are? Install this tool and see. Visitors can join your site, which in turn adds your site to their Google profile as one of their "friend" sites. They can comment on the site and quickly and easily share your site with friends. A simple way to add a little social media to your site without going too far. Not sure what Friend Connect is? Here's the video from Google explaining it.
5. Allow patients to share their history with Google Health (or Microsoft HealthVault). Yes, more Google. I'm sure you know about Google Health, but did you know that you can become a partner and allow patients to export their prescription history directly from your site into their Google Health record? Why not make it easy for your patients? Oh, what's that you say, you don't let people track their prescription history and symptom improvement on your site? Hmmm. Nevermind this one.
6. Add features to your site that allow patients to track their condition and compare with others. If number 5 didn't appeal because you don't have any tracking functionality on your site, here's your chance. The best in class healthcare sites feature tools to help people manage their disease. The best of the best (in my opinion) is Patients Like Me. They feature an array of tools that let you track your progress, medications taken, and side effects. What's even more important is that you can compare yourself to others to see if you are doing better or worse and see which treatments seem to be working best for the community. You've got to give people a reason to come to your site and you do this by adding value beyond your product messages.
7. Hire five "community managers" to help fix your online reputation. Let's be honest, no brand manager has time to monitor what's going on online with their brand. They can't keep track of everything that's happening and everything people are saying (or can they?). Nevermind the monitoring, how about actually responding to some of the comments? What about correcting the blatantly inaccurate information? It's certainly your right to do this, but corporate policies make this impossible. How about hiring someone (or a few someones) who are empowered to go online, search out this misinformation and correct it? They also can engage in discussions and help improve people's overall perception of you. You can give them a set (approved) script of things they can and can't say to guide where they get involved if you're really worried about the legal implications.
8. Create a portal allowing physicians to get every piece of clinical information related to your product and its indication in one place. Now, wouldn't that be useful? More and more doctors are using the Internet to research conditions and medical challenges (no duh?!?), but it's still pretty hard to find everything you need and it involves a lot of fishing around. Sites like PubMed don't offer a great search interface (just compare it to Google) making it hard to find what you need. How about instead automating some searches and adding a feed on your physician brand site that allows them to see the absolute latest clinical data about your disease state? Technically-speaking this is a pretty simple exercise, but will your regulatory team allow it?
9. Kick people out of your CRM program. While that might sound a bit Machiavellian on the surface, it's for everyone's benefit. Consider that your program probably has thousands of people in it that will never change their behavior, try their product, or be persistent with it. They just won't respond to your program. Don't feel bad, they probably wouldn't respond to anything. The problem with allowing these people to enter and stay in your program is that in order to allow this you have to take money and resources from those who actually would benefit from something. If you only allow access to those you know you can help, then you can concentrate more resources on them, which will allow you to create more robust support systems and programs. You don't have to completely forget the others if it makes you feel better, but you have to send them a very "lite" version of your program so you can focus where you're going to make an impact. Don't think it's possible to figure out which people you can and need to help? Merck does. They created "'The Adherence Estimator,' an elegantly researched tool for predicting which patients will display poor complianceby focusing on just three core issues: commitment to treatment, concerns over therapy, and cost (source here)." Now, that's handy.
10. Implement OpenID on your website wherever you require registration. Don't know what OpenID is? You will. It continues to grow as people have grown tired of having a different user name and password on hundreds of different sites. Instead, they can now have a single, validated user name and password that gets them onto any site that supports OpenID. Why should you care about this as a pharma company? Simple. Remember that most people don't really trust you that much. Giving visitors a way to engage with you that doesn't immediately require them to give you personal information (yes, an email address counts as personal) probably will increase the chances that they actually do engage with you. As you build trust over time and they realize that what you are providing is valuable, then they'll start to volunteer more personal information in order to get even more useful content or tools from you.
So, who's going to be first to implement any one of these? If you know of a pharma or healthcare company that's doing any of these, I'd love to hear about it. Also, if there's anything I missed, feel free to leave a comment.
Learn Digital Marketing Courses Specialised for Pharma Sector
By now, I believe, that you have a fair idea why Digital Marketing is important for pharma sector. Some pharma companies have not yet fully embraced the digital revolution and changing times, while others have. Well, you should understand that it doesn't matter to the patients out there, the patients are increasingly expecting, and rightly so, and demanding the pharma and healthcare industry to engage themselves and provide end-to-end services.
The pharma companies that are aligned to changing times, and are using digital mediums, are also the ones reaping the benefits. Big prizes are waiting for those who can cut through all the digital noise and come-up with sustained competitive advantage using digital mediums. The others will also align soon or go out of business.
There are different ways to learn digital marketing. You can teach yourself using online material and tutorials, or you can Learn Digital Marketing from a Reputed Training Institute. These training institutes have highly experienced professionals and provide you focused and personalized training with lot of live assignments, and also provide you guidance for your placements. There are digital marketing courses specialized specifically for pharma sector.
So, go ahead, learn Digital Marketing and shine on!
Remember…
-Pharma must be in the conversation so to know how to develop better drugs.
-Digital marketing offers many ways to communicate with customers (HCPs and patients).
-Pharma must offer great content that interests customers and helps them do their jobs better. This type of content is easier to approve, less risky and leads to better long-term customer loyalty.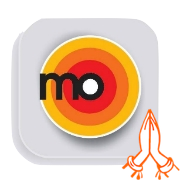 <- read more blogs of your Interest-Category
Please Share.. if you Like
For "Free Intro Session on Digital Marketing" or "Business-Inquiries", contact: Ajit: +91 9820621021 moPharma Leading Digital Marketing Agency for Pharma SEO, SEM, SMO, SMM, eMail Marketing, etc. Esteem Happy Clients:
Hindusatan Unilever, Abbott, MSD, AZ, Lupin, GSK, Lodha, Mumbai Police, Siemens and many more...
Digital Marketing Tips for Pharma Companies