Where Pharma Digital Marketers Are Failing
Have a Glance
New, interesting digital technologies, platforms and applications can keep many marketers chasing after the latest shiny object. There's always an interesting new platform to explore and you can collect more data than ever before. Here we will discuss Four Core Areas Where Pharma Digital Strategy Teams Could Improve Their Performance
Ajit: +91 9820621021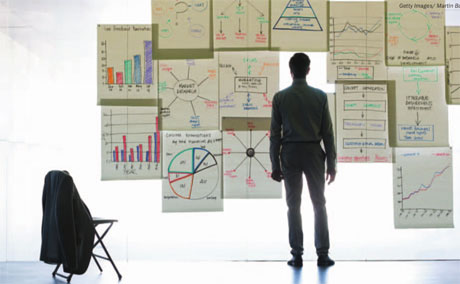 Ok, the title may have a negative undertone, but embracing what isn't perfect and being self-aware can help with being more successful in digital media – and show that using digital marketing channels is truly valuable for you as a pharma business.
There are thousands of HCP portals online, loaded with so much information that physicians could probably spend their entire week reading about your products. In 2017, Research2Guidance counted more than 325.000 apps on AppStore and Google Play within the category "health" alone.
This number might give you the impression that pharma is doing great in using digital media. The reality is very different, as just one out of 6 pharma executives state that they are satisfied with their own digital activities1. Truth be told, most of digital initiatives are not really adding any value to your business or the end users.
Since we started to work with pharma in digital marketing in 2002, the type of initiatives and services available have evolved along with the maturity of online media - especially in connection to the social media boom and new mobile technologies. However, our assessment is that most online initiatives are still performing poorly, or at least show the potential to make the initiative a lot more successful.
So what could be the reasons? Generally, we tend to see a lack of a strong business case, which should be based on a thorough analysis and key understanding of the end-users, as the root cause for this. It is about asking the WHY, which should lead you to questions such as:
What is in it for us as a pharma company?

What is in it for the HCPs?

What is in it for the patient and the relatives?
Creativity vs analysis
Stating it differently, how did the idea for the initiative come up? Was it based maybe on an "everyone else is doing it"-approach: 'we need a website' or 'we should have an app'? It is great to be creative about the design of your solution, but it should be driven by real business and end-user needs. Have you drawn up journeys for your target groups based on research?
The design process
It is not a new concept, but a very important one: to involve the end users in designing your services. Yes, it will take some extra effort to include patients, relatives and healthcare professionals, but the alternative is to simply guess their requirements. Sometimes, we are asked why we need to involve end users since we have User Experience Specialists. The answer is that even though we have confidence in the design, we are not the end user. The best way to make sure whether we have the right design is to have the user engage with it. They need to tell us how it works - without any instructions or guidance beforehand. If they like the product, we know we're headed in the right direction.
Functional slimming
In a lot of industries, it can be a challenge when project scopes grow over time. This phenomenon is often referred to as feature creep. When it comes to pharma initiatives, quite the opposite often happens: functional slimming. This means reducing the feature set. Yes, it is tempting to do so in order to avoid having to handle adverse event reporting or getting a CE-mark of approval for your app. However, have you considered the impact of your decisions have for end users? How can you verify if it is still value that you are bringing to the market?
Campaign or sustainable service?
The approach to most digital initiatives is in alignment with the one-off project/campaign approach. There is a lot of focus on the project until launch, and then all efforts are being re-directed elsewhere. The problem is that the digital sphere is iterative, and only by adopting the way you work to an iterative way, you get the full benefits. Often, websites or apps are built and launched, and afterwards just minor updates get implemented. Some years later, a new brand manager may be in place. Is he going to optimize what already exists, or rather invent something new with his name on it?
Budget and product life cycle
During the years of launching new molecules, you may have a larger budget and choose to set parts of it aside for digital initiatives. Later on, you unexpectedly might have to make cuts in your marketing budget. The life cycle of your digital initiative may not follow the way you initially allocated your budget. How does your 3-5 year digital plan take this into consideration, and who has bought into it?
Metrics and KPIs
In the digital world, we talk about the great opportunity to measure. Now we finally have the possibility to track everything. The tricky point is to choose the right tracking parameters, and to link these to the business objectives. This should be bound to an ongoing evaluation/analysis model where results are used for decision making rather than just conclusions, which leads back to the iterative approach.
The above-mentioned ideas should be taken into consideration when doing digital marketing. If done correctly, you have a great opportunity to make your business successful with digital media. And when looking at the future and the changes in the healthcare environment, I believe that starting to communicate digitally may become an integral part of your business.
Four Core Areas Where Pharma Digital Strategy Teams Could Improve Their Performance:
1. Think through the optimal data digital teams should be accessing in order to provide the sales and marketing teams, and the commercial teams. What do they need to know to achieve maximum customer engagement, revenue and profit? We now have access to big data online. In a single minute we have a huge amount of data created in social media networks alone. In fact, 90% of the world's data now was created in the past year. How much data on your therapy area or brand is created in a day? Or one week? This is a huge opportunity to really take advantage of big data. If used properly, we now have one big market research project going on in real-time, 24/7. We are already creating data mining applications to take all text data from social media discussions, write AI algorithms to analyze it, and put a host of constantly evolving insights into a dashboard that analyzes it all in real-time. Then this can be integrated into your big data integration engine easily (if you have one; if you don't, speak with me about getting a plan to get that sorted). When you mix the strategy with the big data and the opportunity, and add AI, you can do so much more than most companies in the Pharma space have even considered.
Things you could know with just this social media analysis tool are:
- determine who are real influencers
- predict future influencers
- know what it is about your brand/s that is hindering uptake
- perceive threats to your brand
- gain insight into your competitors
- improve brand perception and engagement
- understand what caused any spikes in traffic and predict what you need to do if it is a potential problem brewing
- know who may be thinking of moving to a competitor
- know what content your customers are more engaged with (and by combining this with your other data, you can also strengthen the details on who should get what content to move them up the adoption curve
- spot emerging trends
2. Integrate the siloed data companies have from all the separate tools – e.g. Veeva, Salesforce, Marketo, and Radian6, IoT data, device sensor data (including needle sensor data for injectibles), etc. Each tool is in a silo and the data from all the tools are not integrated well enough to provide a 360 degree view of the customer when this 360 degree view should be one of the core responsibilities of the digital teams. Admittedly, this is not a quick easy task. Eularis was recently tasked with helping create the blueprint for the integration of data for a company for numerous platforms, in many countries and numerous brands in each country (many old, some new, and some pre-launch). Then the internal team could take over the blue print and implemented it. The technology to do this varies and it is simply a matter of understanding the companies systems and objectives as to which technology stack is best to use e.g. Hadoop (and do you go for Cloudera or MapR or HortonWorks), Cassandra, MongoDB etc. Eularis have created a map of all the different technology options for each component of the stack. There is no one-size-fits-all approach. Each component has pros and cons depending on your data and objectives. However, that is just technology. The really interesting bit comes from what you can do once the data is combined, and that is where we excel. Because people don't understand the parts, it is easy to get stuck on the technology, but the real differentiator for companies is not just about technically combining all the data (everyone is doing that and you ought to be also) - the real question you should be focusing on is 'What are my business challenges and goals, and what data combinations and algorithms do I need to solve these and meet the objectives?'
3. Apply advanced Artificial Intelligence (AI) analytics to the integrated data with the purpose of providing transformative insights that will change the game for a company so they know not only what their customers want and need, but how to meet that need in a profitable way for their company. By applying Artificial Intelligence to your data, you can pull out critical insights previously unavailable. Think of the way Amazon offers you personalized suggestions based on past behavior. Whether you purchased, put an item in a cart but didn't purchase or put an item on a wish list, Amazon's algorithms uses this data to display similar types of offers to you. As Pharma marketers with a strategic eye to your marketing, you realize the power of predicting your customer's interests, including what aspects of a message will engage and influence a specific physician or patient at specific points in their customer journey, and which sequence of channels and content are needed to move people along the customer journey faster, and keep them committed to your brand. With the client previously mentioned, once the data was integrated, we were able to write unique AI algorithms to solve many of their stated business problems including predicting physician switch, sales rep message suggestions for individual reps and understanding real influencers and not just the traditional KOL's and a whole lot more.
4. Integrate the insights into a strong strategy that assists the brand teams. As mentioned above, it is about the right content at the right time in the right sequence and channels. This is not the domain of content management systems, as you may think. Content management systems were certainly a great leap forward but the flaw remains that most of them rely on humans to make hypotheses about their customers, and set up their personas based on market research data and simple linear rules. However, by integrating all your data platforms, then applying Artificial Intelligence to gain a 360 degree view of your individual customers, you can understand trillions of different pathways that your individual customers make (that is why you cannot rely on linear algorithms for this as the process is not linear and the data is seriously Big Data.) Also, these algorithms can be updated on-the-fly in real-time as different influencing aspects happen in your customers' lives. Thereafter, this can be set up to feed into your content management system and your CRM to your reps to deliver real value in all channels.
You can see that when you get excited about basic descriptive things like traffic, likes, length of engagement, retweets and Klout scores, you are not seeing the kind of transformative results that could be achieved if only you integrated this information, real time information on what people are saying, and all the digital tools and applied a real AI strategy to your marketing.
A number of Pharma companies around the world have tried digital marketing. However, only a handful have developed a systematic view in integrating them in their strategy.
According to the research paper published by global consultants, L.E.K. Consulting, effective implementation of comprehensive strategy has potential for sales growth of at least 15.2% every year. But, if that is the case why most of the Pharma companies are struggling with digital marketing initiatives?
This article will try to make you aware of the pitfalls Pharma companies commonly face and may land up in crisis. As we already know, Pharma companies are late in adopting digital marketing initiatives, crisis often turns into a failure. Understanding of these pitfalls can prepare Pharma marketers and top executives to drive their initiatives in this unknown territory.
What are 7 Digital Marketing Pitfalls?
Vision:
Most critical of all, unclear vision while creating, adopting and implementing digital marketing initiatives is the biggest pitfall Pharma companies encounter. Even if the vision of top executives is clear, not sharing it further down the hierarchy also creates hurdles in implementing digital marketing initiatives.
Global Vs Local Approach:
A confusion about whether to address global or regional local marketing opportunities through digital marketing initiatives is another pitfall that has resulted in a failure of digital pharma marketing initiatives of many companies. Only some companies have thought about undertaking "Glocal" path for digital marketing initiatives. Glocal approaches focus on regional and global issues in the healthcare and try to address them with local solutions with the correct marketing message.
Systemic Vs Opportunistic Approach:
Many companies still do not see digital marketing as a mainstay of future pharma marketing. Pharma companies who have used digital marketing merely as a tool have faced failure.
Digital marketing integration:
Various reports have suggested that a traditional approach views digital Pharma marketing approach as a potential threat to current field-force based approach and thus fails to integrate digital marketing initiatives in marketing mix completely. Pharma marketers and top executives must understand digital marketing is not a replacement for the traditional approach but it reinforces and equips the field-force with innovative solutions.
Regulatory streamlining:
Digital marketing is quite novel and crosses a number of traditional boundaries including the regulatory processes, jurisdictions and has a potential to disrupt various ongoing processes. However, it also allows Pharma marketers to innovate and streamline the redundant processes which not only cost money but also the time.
Short Vs. Medium and Long-term view:
Pharma marketers are quite new to the digital marketing. Many Pharma marketers who engage with digital marketing mostly focus on digital marketing applications for the present and fail to foresee their role for the future.
Deficiency in training:
Many Pharma companies who have tried to adopt digital marketing and failed have one thing in common. All of them have failed to train their employees while integrating digital marketing. The lack of training and guidance on how processes which are tailored for digital marketing to be handled has resulted in a disconnect during the implementation.
How to Overcome Digital Marketing Pitfalls?
There is a need to address these 7 pitfalls in order to be successful in digital Pharma marketing. The solutions and processes to address these pitfalls will differ slightly organization to organization. However, the key principles will remain consistent. These are:
Vision:
In order to be successful, the design and implementation of digital pharma marketing demand an organizational vision that is well defined, agreed and shared internally. A strong commitment by C-suite is required to confirm the vision, set objectives and direct the pace of work. Ad-hoc strategic cross-functional governance committees do help to enhance and communicate the vision to the entire organization. Field-force and marketing members who identify and champion digital marketing vision ensure the acceptance of digital marketing initiatives.
Global Vs Local Approach:
The technological penetration varies across the globe depending on geography and socioeconomic factors. Technological penetration may also be regulated by different laws and guidelines. In order effectively implement digital marketing initiatives, a right mix of global issues with locally tailored solutions should be a part of a marketing mix. Marketers should come up with robust marketing strategy with the range of content and concept which suits their local needs. For e.g. for a country like India, where price pressures are high, Pharma companies should come up with the brief that justifies the price with the value proposition. In some western countries, especially where healthcare costs are taken care by other payers such as government, safety, efficacy can be the main focus of the marketing pitch.
Systemic Vs Opportunistic Approach:
Most Pharma companies have adopted digital marketing initiatives either as opportunistic or 'trial or error' basis. Many companies in the past have used digital solutions merely to accommodate requests from KOLs and other stakeholders such as associations as tactical marketing initiatives. The times have changed and digital KOLs are now entirely new influential entity. There needs to be a systematic approach in utilizing the knowledge by KOLs to ensure highly effective digital marketing implementation.
Digital marketing integration:
Digital marketing integration can be analyzed from two different perspectives: commercial (front-end) and organizational (back-end). Physicians often indicate that digital marketing solutions work if they do not completely replace the physical relationship between themselves and Pharma companies. In order to make sure that digital marketing is integrated with your traditional marketing approach it is important to create an organizational culture that sees digital marketing and traditional marketing enablers of each other. The insights generated through digital marketing solutions such should be communicated within the organization as a part of daily routine. It ensures complete integration of digital marketing from top to bottom. Some specialized roles dedicated to digital Pharma marketing may also be required.
Regulatory Streamlining:
Cross-functional teams should include members from regulatory affairs to ensure that the timelines for digital marketing campaigns are well understood. The collaborative team should identify and decide the streamlining process to address the regulatory pitfalls.
Short Vs. Medium and Long-term view:
Digital marketing implementation is complex but achievable. Many Pharma marketers commit the resources for initiation but fail to recognize the requirements for the medium and long term. A hurried implementation may leave out close collaboration with other internal function and may create friction later. Develop and communicate a long-term comprehensive vision from an early phase of digital marketing implementation.
Deficiency in Training:
Early formation of cross-functional teams is the key in understanding the lacunas in skills and understanding of digital marketing initiatives. It is not required that every person is trained to undertake digital marketing initiatives. However, it is critical to sensitize all the departments and personnel about the impact and changes that digital marketing can bring on their efficiency and outcomes.
Learn Digital Marketing Courses Specialised for Pharma Sector
By now, I believe, that you have a fair idea why Digital Marketing is important for pharma sector. Some pharma companies have not yet fully embraced the digital revolution and changing times, while others have. Well, you should understand that it doesn't matter to the patients out there, the patients are increasingly expecting, and rightly so, and demanding the pharma and healthcare industry to engage themselves and provide end-to-end services.
The pharma companies that are aligned to changing times, and are using digital mediums, are also the ones reaping the benefits. Big prizes are waiting for those who can cut through all the digital noise and come-up with sustained competitive advantage using digital mediums. The others will also align soon or go out of business.
There are different ways to learn digital marketing. You can teach yourself using online material and tutorials, or you can Learn Digital Marketing from a Reputed Training Institute. These training institutes have highly experienced professionals and provide you focused and personalized training with lot of live assignments, and also provide you guidance for your placements. There are digital marketing courses specialized specifically for pharma sector.
So, go ahead, learn Digital Marketing and shine on!
Remember…
-Pharma must be in the conversation so to know how to develop better drugs.
-Digital marketing offers many ways to communicate with customers (HCPs and patients).
-Pharma must offer great content that interests customers and helps them do their jobs better. This type of content is easier to approve, less risky and leads to better long-term customer loyalty.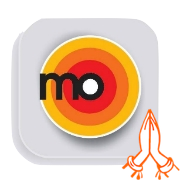 <- read more blogs of your Interest-Category
Please Share.. if you Like
For "Free Intro Session on Digital Marketing" or "Business-Inquiries", contact: Ajit: +91 9820621021 moPharma Leading Digital Marketing Agency for Pharma SEO, SEM, SMO, SMM, eMail Marketing, etc. Esteem Happy Clients:
Hindusatan Unilever, Abbott, MSD, AZ, Lupin, GSK, Lodha, Mumbai Police, Siemens and many more...
Where Pharma Digital Marketers Are Failing