Pharma Digital Marketing: Time to start thinking out of the box
Have a Glance
It took a while, but the Pharma industry is finally becoming aware that Pharma Digital Marketing approaches may hold the key to transforming the way they market drugs and interact with their customers.
Several factors are converging that Pharma companies can no longer ignore. Consumers are becoming accustomed to more customization, personalization and mobility when interacting with companies, and they expect it regardless of the industry.
Ajit: +91 9820621021
The rise of mobile Internet is unlocking growth opportunities, reducing the cost to develop services and reducing barriers to entry. Big data and advanced analytics capabilities allow companies to draw insights from massive, previously untapped sources. The Internet opens up possibilities for proactive service and new commercial models, and is already facilitating real-time service delivery in a number of applications. However, despite recognizing the importance of digital, Pharma companies are finding it difficult to capture the opportunity outside of the basic eDetailing, product websites and online adherence programs.
Last year, we saw marketers switching decent percentages of their marketing budget to Facebook, Twitter and YouTube.
By Q3, 2018 Facebook advertising revenue was up 45% year on year to $4.3 billion while Twitter's was up 60% to $513m. Interestingly, much of this was not because marketers were becoming more social savvy, but because the social channels were becoming more like the traditional media. For example, Facebook launched a TRP tool to sell its reach, the same way as traditional TV and all platforms focus heavily on video – a traditionally passive one-way format.
Gartner predicted in 2012 that CMO's would spend more on digital than the CIO's by 2017. Becoming more digitally driven is critical to the lifeblood of organizations. Clearly, for newer ventures like Uber and AirBnB, unencumbered by traditional legacy approaches, being a digitally driven organization is relatively easy. What about Pharma? How can Pharma adapt? Digital is being embraced by Pharma marketing already, but is it really being used effectively?
Some firms consider digital simply as new channels for engaging with their stakeholders, while others consider it an entirely new way of doing business. While both are arguably correct, wide variation in definition and Scope of Digital Marketing projects can cause misalignment internally. This misalignment tends to result in piecemeal projects and imprudent efforts that lead to overlooked opportunities and false starts.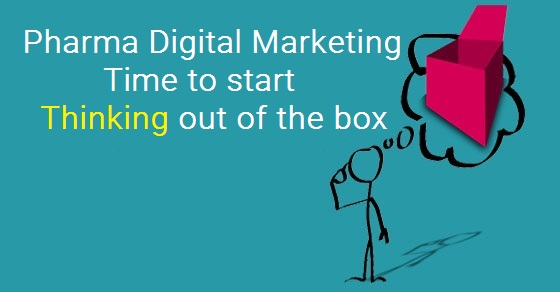 Reset your thinking
The companies that are leading the way in the current environment are doing more than just talking a good digital game. They are integrating it into their corporate DNA. By stretching their mindsets and operations, these innovators are able to quickly adapt to change, disrupt traditional business models and capture market share.
Uber is a good example, capitalizing on the prominence of mobile and technology to alter the transportation landscape. moPharma is causing a similar digital disruption in the hospitality space. Also, Philips is integrating data from multiple sources worldwide to enhance medical professionals' decision-making capabilities and increase patients' engagement in their treatment.
Sadly, I am not seeing Pharma in this group. I know I have been flying the flag for Pharma Digital Marketing for slightly over 2 decades but in reality, outside of the social tools, not too much has changed in the past 15 years. Most of these companies tweet and blog, and do the pre-requisite social activities on top of the main digital play, but are they seeing the results they are hoping for in terms of patient and physician share reflecting in their end financial result? Most would answer "No."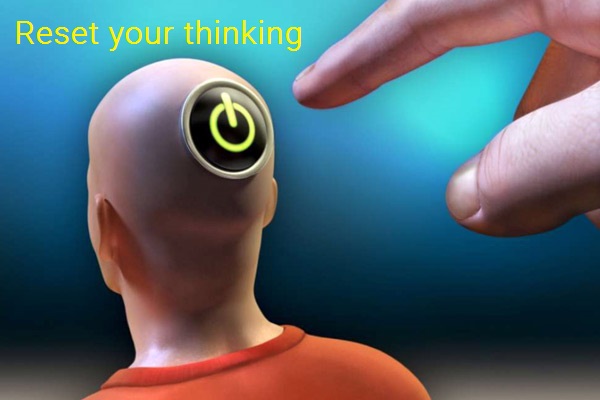 Modify your mindset
Mindset may be an obstacle. It's easy to take the attitude that you'll never be able to get approvals through the legal department fast enough, or that every tactic has to have mass market appeal to be profitable. Those attitudes may have been okay under the blockbuster model, but we're entering a new era.
According to the latest research from ZS's AccessMonitor™, only 51% of physicians are considered accessible, down from 65% in 2018. With budgets under pressure and change everywhere, mass marketing campaigns have lost their appeal. Pharma leadership needs to make a commitment to overcoming obstacles and adapting to change so that they can provide more personalized messages and superior service. Those that do will achieve success. And I don't mean users, eyeballs or other vanity statistics, but success in terms of their company and brands growing revenue and profit. Accenture estimates that digital disruption has the potential to unlock more than $100 billion of commercial value in the US over a five-year period through new digital business models.
So how will they do it?
1. Personalize the customer experience: Traditionally, companies have focused on customer segments or groups when seeking to understand customer behavior and target their efforts. And while that still holds value, massive new datasets and the proliferation of mobile devices make personalization to a much higher degree not just possible but also cost-effective.

2. Simplify: Simplicity is one of the biggest advantages disruptive companies have over established players that are burdened by legacy IT systems and entrenched in processes that have evolved over time. These companies need to shift their thinking and see the world the way their customers do.

3. Optimize channels: There are more options now for reaching consumers than there ever was at any time in history, and new communication apps and social media sites pop up seemingly every week. While the vision is one fully integrated digital world, the reality is that depending on your target audience and country, not all will be valuable. The key is uncovering what digital activities and combinations will give both you and your customers the highest value.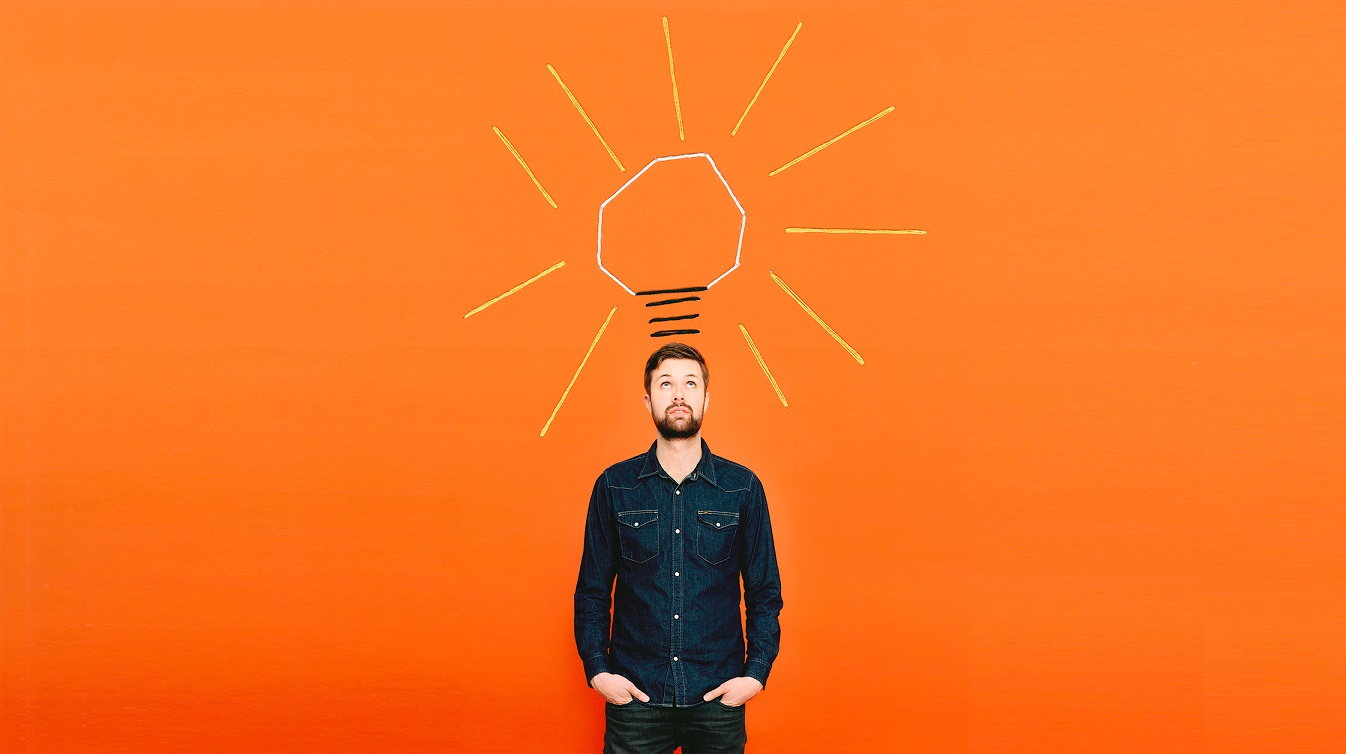 Analytics is the key to success
Sure, you want to do it all. Nevertheless, it's all about prioritizing, knowing which parts of your whole actually work for what segments, and delivering the right messages through the right channels (traditional and digital) at the right time for the customers.
What data do you need to uncover these insights? Clearly, analytics can help here. The breadth and diversity of channels change, but the analytics can always uncover which will add value to your individual market and customer segments the most while bringing the highest returns to your business. The Internet provides a treasure trove of information that can be collected, recorded and analyzed for marketing. In 2012 alone, Internet users generated 4 exabytes (4 x 1018 bytes) of data related to their online interests, the content of their communications, the purchases they made, and many other insights. The challenge is sorting through this massive amount of data to match insights with strategy.
Pharma brands need to focus not just on product strategy and customer-experience strategy, but also on Pharma Digital Marketing Strategy.
How are you going to get more information about your customers?
How will you use that information to drive value?
Is that going to lead customers to do more business with you so that you can then gather more information?

Rather than hypothesize about what is important and what is not, let the data reveal the insights you need. Using advanced analytics can drive better decision-making, customer experience and value-added services, such as recommendation engines.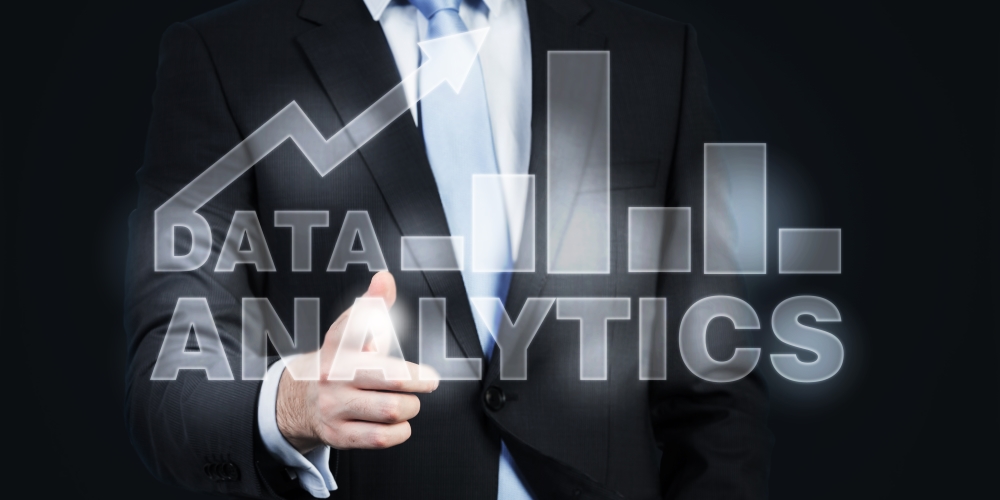 To market effectively in the digital era, companies need to plan well, and that planning offers many challenges as well as opportunities for companies doing this well. Let's examine some of these for marketing teams and consider what this means for the present year.
1. Understanding and delivering superior customer experience and value. Ensuring you meet your customers' needs and expectations, and provide value to the customer along with a superior customer experience, is critical. Today's customers have much higher expectations from companies and expect to get all their needs met 24/7 online. They want access when they want it – on demand. They want the experience to be targeted precisely to their needs. And they want it to be easy. Are your digital services able to meet this need?
Customer personalization and customer intimacy are key to ongoing success. The Internet of Things (IoT) can offer many opportunities here for many conditions, especially conditions such as Diabetes. More connections are occurring than ever before between people and devices, creating rich opportunities for customer engagement. And when teams get customer experience right, the winners will ensure that there is consistency in delivering that strong customer experience.
2. Defragmenting the channels.
This ties in well with the previous point. There are so many channels and many teams have been building up a fragmented picture of the customers: website interactions, market research data, CRM system interactions, IoT interactions, and so on.
Marketers need to be able to join the dots and create a 360-degree view of the stakeholders across all the channels. They need to be able to pinpoint the needs and values for each and every individual customer by taking this data and combining it to add valuable enriched insights.
3. Maths, magic and big data.
In the era of big data, great opportunities are opening up for Pharma marketers who tie fragmented data sources together. There is a lot of digital data and companies, including Eularis, who specialize in Artificial Intelligence and big data, are crunching huge amounts of digital data from many disparate sources - including social media, web data, veeva.com data and much more - to uncover how the Pharma teams need to focus their efforts to individuals to reap far stronger financial results.
It is a shame, however, that many teams do not understand how to plan and use this appropriately. Many are attempting ad hoc patchwork attempts on one portion of data and then another in a piecemeal way that devalues what they could achieve with proper comprehensive planning of all data sources together. More and more firms are seeing a widening gap between the data they are collecting and what they can do with it. Teams need to find ways to use both internal and external data more effectively.
Something Eularis is now doing is applying Artificial Intelligence algorithms to a company's digital data to ensure that not only their general marketing strategy but also all their digital data is analyzed with AI. In doing so, teams can also elevate their digital planning from descriptive analytics (as one gets with Google analytics, Radian 6, Hubspot and Marketo) to taking that data from all of these data sources and getting it into the appropriate AI algorithms for far stronger insights for digital strategy planning. Companies that get this right generate a minimum of 12% higher profit than those that do not, and create sustainable competitive advantages.
4. Pricing disruption.
Most drug failures that are unrelated to clinical issues can be traced to poor pricing. Most pricing is done in the same way it has been done for decades, and yet the world has moved on. Now, instead of the focus being solely on efficacy, safety and minimal side effects, we are moving to pricing via value and outcomes. Companies are paying lip service to these but, in reality, have not changed their pricing approaches.
By utilizing new data around these, and combining them with machine learning algorithms, we can create far more precise pricing to attract more customers and achieve higher profit for the Pharma company. Companies should be considering shaking up their pricing approaches to Artificial Intelligence based approaches.
5. Digital disruption from within.
Uber disrupted taxis and car transport; AirBnB disrupted hotels. What are you doing as a Pharma company to disrupt from within before an external company disrupts you? These companies mentioned above had it a lot easier than it will be for Pharma, yet already disruption is happening from within.
A case in point is Pharma company Aprecia's drug, Spritam, which was approved by the US Food and Drug Administration (FDA) and uses the company's trademark ZipDose technology – i.e. 3D printing. Soon this will be commonplace but will require massive changes in Pharma processes if they want to compete.
Pharma companies should be getting their entire workforce to think digitally so that innovation is fostered from within and build it into their DNA: perhaps create some company-wide approaches to involve everyone, such as holding company-wide hackathons and/or digital factories.
An example of this is the Grants4Apps initiative that Bayer already does. Other companies are also using this kind of crowdsourcing based initiative with digital start-ups to bring more innovation into the company to achieve objectives. This will become more and more common in 2016 and beyond. We know of several Pharma companies starting to do this now and the results have been impressive in the countries they have been held.
6. Strong internal teams.
The skill sets required in finding and keeping internal teams that can digitally transform a company keep increasing, and finding the right team to build great user experiences is important. The teams need to understand the digital space well and must be able to convert digital aspirations into practice in the real world. Many companies are now creating a Digital Strategy Officer to ensure that digital is part of the companies DNA.
7. Becoming agile.
Projects need to be fast and teams need to be able to adapt quickly. Most of our clients understand this and like to work speedily, but if your team is not interested in speed, typically this is because they are not confident in their ability and procrastinate to be safe. The irony is that it does the opposite and creates more issues that compound unless addressed quickly. Teams that do not understand the need for speed and agility will be left behind.
Processes need to be put in place to implement a cyclical dynamic where test and learn mindsets are created. These can include automating some approaches; monitoring, sharing and collaborating to ensure previously siloed processes are now shared and integrated to facilitate rapid results. Teamwork and cross-functional collaboration is important.
8. Ensuring success.
By adopting strong nonlinear-based algorithms and integrating many different data sources, we can now monitor, track and manage our marketing investment better than ever before. Eularis use various Artificial Intelligence techniques to do this, and the combination used depends on the data sources available.
As companies become more digital and more customer-focused, this will be critical. The analytics conducted need to be more than simply good algorithms – you need strong insights. For that, you need a strong data science team alongside a strong Pharma commercial and strategy team to make sense of the data uncovered.
For marketing to be effective in the current digital era, there are new skills required and CMO's need to excel at these core skills. These must, at the very least, include being able to know how to allocate resources for a specific result, how to tighten alignment with sales teams, how to integrate digital technologies into everything being done, being adaptive and acting as a visionary. With empowered customers, it is now critical to fully understand each customer and their needs, as well as what provides them with value, and deliver a superior customer experience with results they value.
In conclusion
As digital approaches continue to proliferate and transform the marketing landscape, Pharma companies will need to make smarter decisions with their Pharma Digital Marketing Strategy. The industry's current struggles to move beyond the most basic digital methods show how challenging it can be to predict the profitability of any digital strategy. Don't leave it to guesswork! If you really want to know what to do, as well as when and how to do it, start asking more from your data with advanced analytics.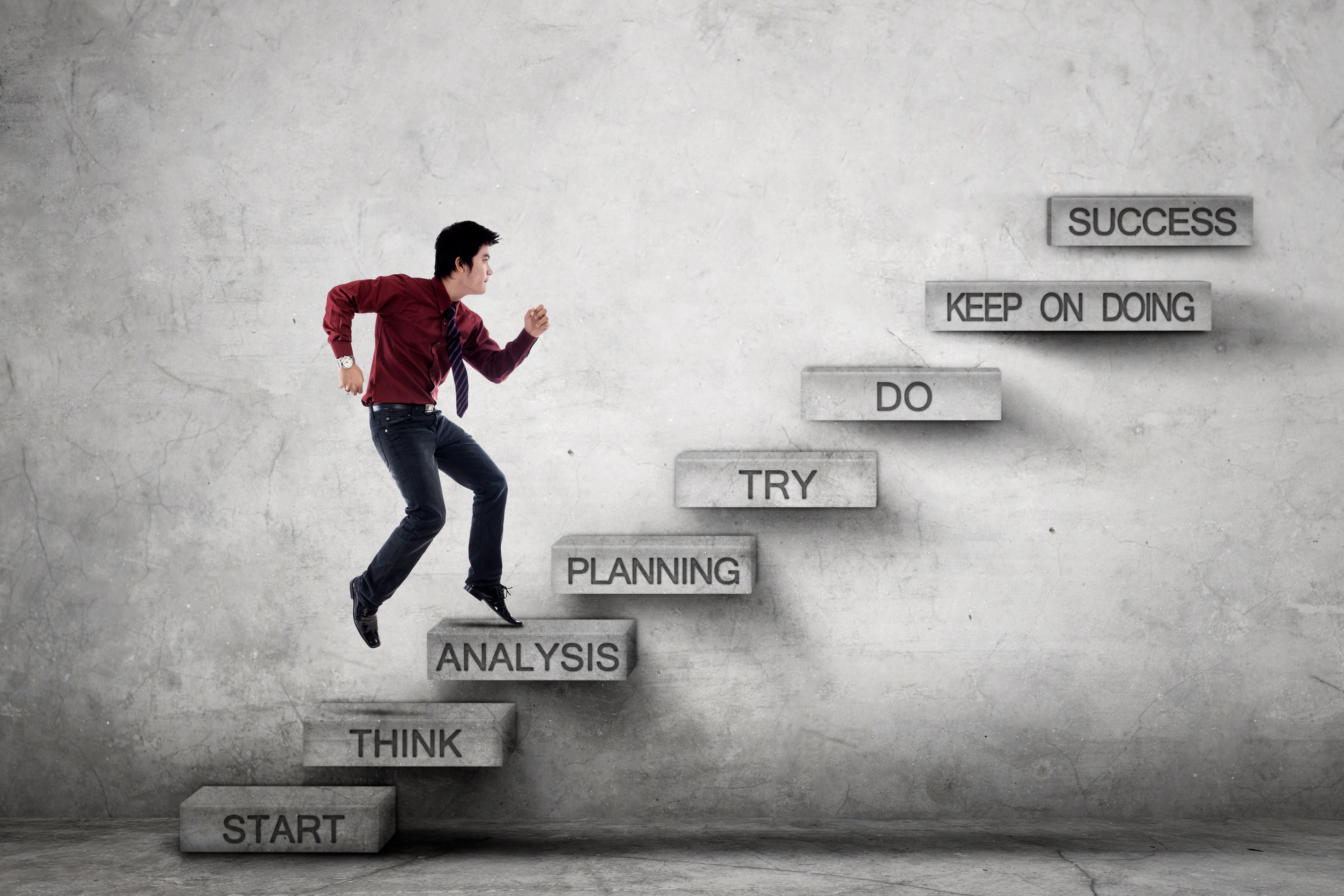 Learn Digital Marketing Courses Specialised for Pharma Sector
By now, I believe, that you have a fair idea why Digital Marketing is important for pharma sector. Some pharma companies have not yet fully embraced the digital revolution and changing times, while others have. Well, you should understand that it doesn't matter to the patients out there, the patients are increasingly expecting, and rightly so, and demanding the pharma and healthcare industry to engage themselves and provide end-to-end services.
The pharma companies that are aligned to changing times, and are using digital mediums, are also the ones reaping the benefits. Big prizes are waiting for those who can cut through all the digital noise and come-up with sustained competitive advantage using digital mediums. The others will also align soon or go out of business.
There are different ways to learn digital marketing. You can teach yourself using online material and tutorials, or you can Learn Digital Marketing from a Reputed Training Institute. These training institutes have highly experienced professionals and provide you focused and personalized training with lot of live assignments, and also provide you guidance for your placements. There are digital marketing courses specialized specifically for pharma sector.
So, go ahead, learn Digital Marketing and shine on!
Remember…
-Pharma must be in the conversation so to know how to develop better drugs.
-Digital marketing offers many ways to communicate with customers (HCPs and patients).
-Pharma must offer great content that interests customers and helps them do their jobs better. This type of content is easier to approve, less risky and leads to better long-term customer loyalty.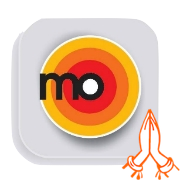 <- read more blogs of your Interest-Category
Please Share.. if you Like
For "Free Intro Session on Digital Marketing" or "Business-Inquiries", contact: Ajit: +91 9820621021 moPharma Leading Digital Marketing Agency for Pharma SEO, SEM, SMO, SMM, eMail Marketing, etc. Esteem Happy Clients:
Hindusatan Unilever, Abbott, MSD, AZ, Lupin, GSK, Lodha, Mumbai Police, Siemens and many more...
Pharma Digital Marketing: Time to start thinking out of the box