What Does E-Detailer Entail? How E-Detailer is Shaping the Pharmaceutical Industry
E-detailer is becoming a real priority for pharma.But how does one integrate e-detailer to become a successful part of a sales strategy? A outlines the key success factors for e-detailer
moPharma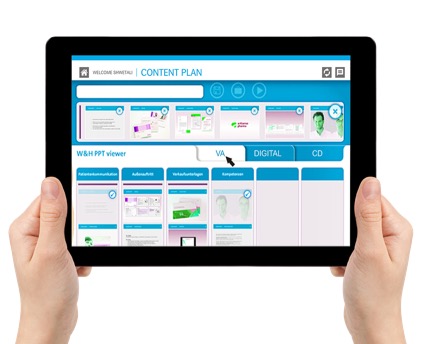 E-detailer has come at a time of great change in the pharmaceutical industry. The economic recession hit hard with pressure from shareholders, insurance companies and regulatory bodies on pharmaceutical firms to constrict their spending across the board. This unfortunately meant the lay-off of many sales reps who were once the backbone of the sales force. Today, although the future still looks grim for sales reps, e-detailer is a much needed solution for pharmaceutical firms looking to connect with physicians in a more efficient manner.
E-detailer in the pharmaceutical industry is a "broad and continually evolving term describing the use of electronic, interactive media to facilitate sales presentations to physicians". This term includes everything from targeted emailing to sample ordering, even including online live product presentations. Pharma firms have realized that if they invest time and resources on building strong e-detailer strategies, they can ensure that their products are getting in front of physicians. Long gone are the days when sales reps would wait hours in reception rooms before being offered 5 minutes to present their product to a physician. Now, with e-detailer, pharma firms can establish brand awareness, increase familiarity and facilitate sales through the web!
But how are physicians taking to this new sales tactic? So far, studies have shown a positive reception of e-detailer by doctors and healthcare professionals. A pilot conducted, showed that "ninety-seven percent (97%) of the physicians felt the e-detailer was superior to paper-based details for explaining complex issues". E-detailer means that information is available 24/7 through web-based tools, so physicians can now find clear and interesting product information whenever they have time during their busy schedules. They can also choose to select the content that is most pertinent and interesting to them.
An example of such web-based tools are mobile app development, which allow key account managers and sales reps to present complicated health economic data to physicians in an interactive and highly effective way. These mobile apps development can also be adjusted by a sales rep to suit the targeted audience and can be integrated into an e-detailer strategy as excellent support for face-to-face sales meetings.
E-detailer is becoming a real priority for pharma.But how does one integrate e-detailer to become a successful part of a sales strategy? A outlines the key success factors for e-detailer, the first being trust. Pharma firms must not just give out "data when and where doctors need it, but helping them provide better care with access to drug information they value and trust". Physicians also appreciate when information is based on scientific fact and refrains from overly-biased statements. Information integration with existing CRM systems, thorough understanding of the various physician segments and an aligned detailing strategy (both on and offline) will ensure that physicians respect and value your product and brand, whether or not they decide to purchase.
What Does E-Detailer Entail? How E-Detailer is Shaping the Pharmaceutical Industry