What Makes Pharmaceutical Companies opt for #mDetailerⓇ?
Pharmaceutical companies expend colossal efforts and money to promote products amid prescribers. With the practitioners having little or no time to spare, sales professionals from pharmaceutical companies find it difficult to make personal presentations of products. In this scenario, companies have realized the potentials of #mDetailerⓇ, which is all about making use of the internet to make presentations and attract the attention of medical practitioners.
moPharma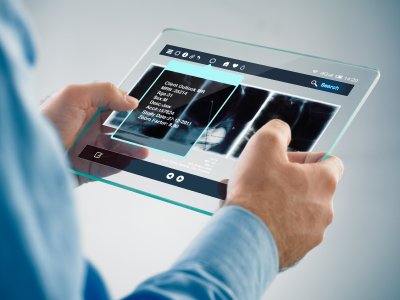 As this mode has gained popularity, more online tools are being used to make presentations about different drugs and products. Moreover, this mode is gaining momentum, and companies are investing money on these activities to improve their promotional efforts. But, a host of factors have worked together to enhance the popularity of #mDetailerⓇ, which push pharmaceutical companies to adopt this strategy to promote products in a better way.
4 reasons that push pharmaceutical companies to go in for this detailing procedure?
Lack of time

Medical practitioners find it difficult to devote time to look into the presentations made by sales professionals from pharmaceutical companies. Moreover, stiff competition to grab good market share push companies to elbow their way to attract the attention of medical practitioners, which becomes a herculean tasks for companies. Pharmaceutical companies plan to gain good mileage out of this detailing procedure, where a company can plan well before an attempt is made to attract practitioners' attention.

Current Outdated Modes

The current modes that are used by sales professionals do not bring out the sort of information that a practitioner wants, which makes it difficult for a medical practitioner to gain relevant information about the products. With the introduction of detailing carried out through online sources, companies are at an advantage to provide relevant information in an effective manner.

Convenient Timing

Yet another hurdle that a company has to cross to get the undivided attention of medical practitioners is to make presentations at a time that is suitable for practitioners. While the traditional mode only builds competition amid companies, this detailing procedure accomplished through online sources is an ideal solution that allows practitioners to access presentations at a convenient time that suits their busy schedule.

Cheaper Solution

Most importantly, companies look for the least of opportunities to cut costs to enhance their bottom line. While maintaining a large team is expensive, an organization is well placed to cut costs as when the company prefers to make presentations by way of detailing done though online sources.

With several reasons enhancing the popularity of #mDetailerⓇ, companies are adopting this detailing mode to build better relationships with medical practitioners.
What Makes Pharmaceutical Companies opt for #mDetailerⓇ?