How doctors prefer to engage with pharma
Pharma has got experience in the different stages of the drug's trials but we, at the other end of the scale, use the drug when it is generalised and open to the world population and have more experience there. So we need a two-way communication.
moPharma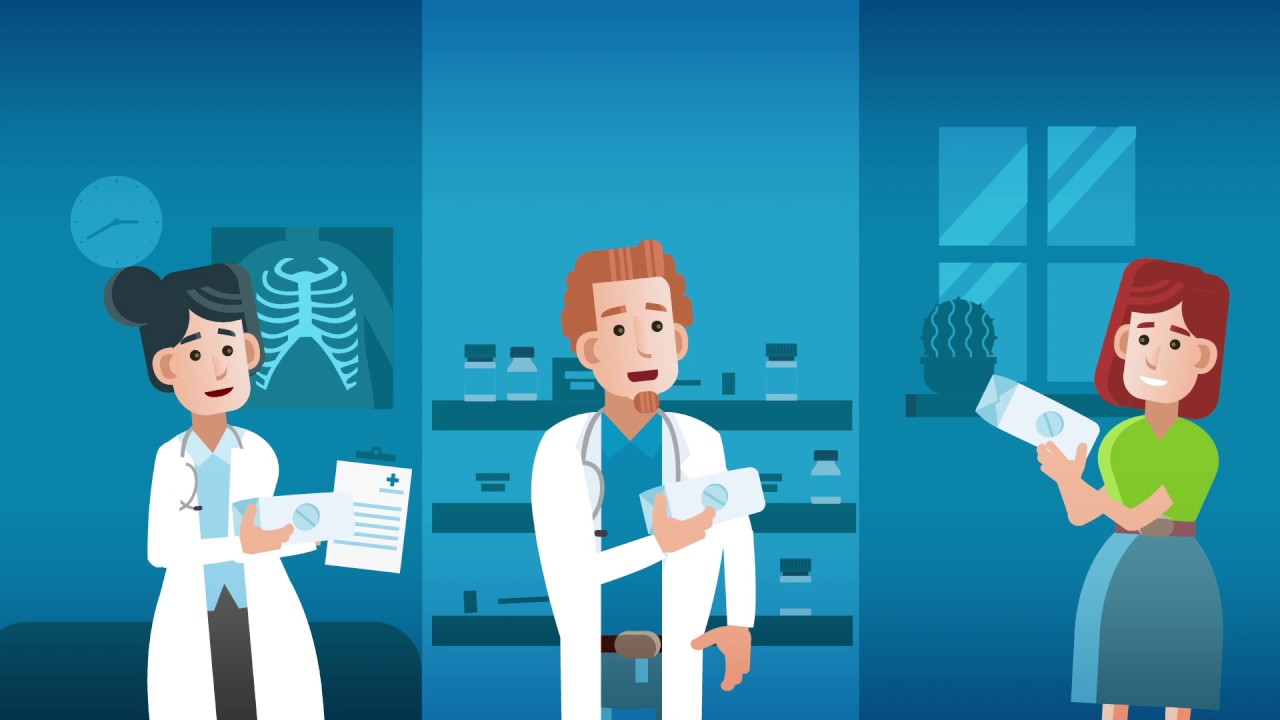 It can be via the media, it can be via the internet, it can be via British National Formulary (BNF) license, it can be in the medical press, but information has to be clear, clean, and open to everyone involved – pharmacy, the pharma industry, medical personnel, and the users of the drug – the patients..
"It can be via media, it can be via internet, it can be via BNF license, it can be in the medical press, but information has to be clear, clean, and open..."
That way, when any new drug effect or not known effect (not sure what that means) happened to one of our patients, we knew we should report it to the pharma company that developed the drug, and that effect would be published or broadcast to doctors using it. I like this method of feedback.
If pharma representatives come to see us, we automatically talk about the drug they want to promote, and once we've had the discussion with them we know the effects and side effects, and predicted use, and everything we need to know.
The good old days were when the rep was the only media, and we have since moved to a more digital age, but drug rep remains important.
"In the digital age everything is in front of the screen, but the man behind the machine is still important."
That might take time, but I would welcome a co-relationship between the medical profession and the pharmaceutical industry and would be happy to be involved.
Pharma Marketer Strategies to Reach Doctors
As the ones who write the scripts, physicians are the most important audience in pharmaceutical sales. Government regulations that place a heavy emphasis on disclosure and industry self-policing efforts, such as the PhRMA Code on Interactions with Healthcare Professionals, have required changes in how pharmaceutical companies market products to physicians. But those are not the only factors. Physician reliance on Internet technology for information and communicating is also forcing pharmaceutical companies to re-tool their marketing strategies.
Traditional Marketing
Physicians value free drug samples and are willing to meet with sales representatives to get them unless their medical network bans free samples. The industry finds samples the most effective marketing tool and spends billions annually distributing free drug samples.
Critics of the practice say drug samples steer physicians to prescribe new, higher cost medications when generics or lower-priced brand drugs are available. "Once therapy has been initiated, patients and their insurers are likely to continue to pay for the new, costly drugs," according to research by the Pew Charitable Trust Prescription Project.
Gifting of things such as meals, travel expenses, books, and speaking fees is a traditional marketing tool under heavy fire. Some state governments have banned all gifts to physicians, which can be confusing to marketers wanting to provide something as basic as an ice cream cone at a national medical convention.
That image certainly illustrates how complicated it has become, and sales representatives need to be familiar with the laws and regulations in each state. Pharmaceutical company representative often develops working relationships with key opinion leaders or "thought leaders" who influence other physicians through their professional status.
Emerging Tactics
Physicians have been among the earliest of the early adopters of mobile technology, beginning with beepers and pagers, and then PDAs, smartphones, tablet PCs and other handhelds that make patient records and reference materials portable.With so many physicians already married to their electronic devices, apps for the iPad and Smartphone seem a ripe niche for pharmaceutical companies. "Healthcare is a mobile profession and lends itself to these devices," stated Bruce Carlson, publisher of Kalorama Information, a market research company.
The global healthcare sector invested $8.2 billion in handheld devices and related applications in 2009, according to Kalorama. Social networks like Facebook, LinkedIn and Twitter, and hundreds of smaller niche sites allow physicians to organize professional online communities for collaboration.Physicians Interactive (PI), based in Marlborough, Mass., claims to have developed "the largest network of online and mobile healthcare professional relationships in the United States, reaching more than 875,000 physicians, nurses, and allied health professionals in all major specialties." PI serves its pharma clients through the development of mobile and online clinical resources for healthcare professionals.
Sermo, a free online MD-only community, claims 115,000 members, or 20 percent of all U.S. physicians. Daniel Palestrant, MD, the site's founder and CEO, says 10 of the top 12 pharmaceutical companies are Sermo clients who "are engaging physicians through our social media offerings built specifically to increase brand awareness." Sponsoring companies can follow physician discussions such as their reactions to different components of the health reform law, promote their brand and engage with physician members, according to Sermo.
How doctors prefer to engage with pharma