Multi-Channel Marketing: A Tablet PC Driven #mDetailerⓇ Success Phenomenon
This Talk will explore best practices in linking online #mDetailerⓇ to rep-based tablet PC detailing, thus transforming traditional pharmaceutical marketing practice.
moPharma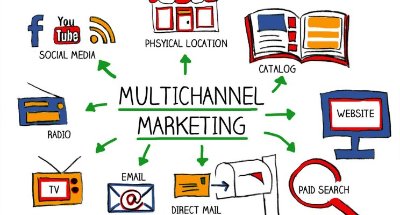 What it is and why it matters
Multichannel marketing refers to the practice of interacting with customers using a combination of indirect and direct communication channels – websites, retail stores, mail order catalogs, direct mail, email, mobile, etc. – and enabling customers to take action in response – preferably to buy your product or service – using the channel of their choice. In the most simplistic terms, multichannel marketing is all about choice.
The importance of multichannel marketing
Multichannel marketing is important for the simple reason that you must be where your customers are. And they are everywhere. If you need another reason, consider this: Multichannel customers spend three to four times more than single-channel customers do.
There's no doubt that customers today have much more control over the buying process than marketers do. Thanks to the proliferation of available channels, customers have more choices than ever when it comes to how they want to get information.
Today there are more ways to reach customers – both in terms of number and variety of channels – than we could have imagined not so long ago. And as the number of channels continues to rise – and it will – the need to embrace multichannel marketing will become not only a good idea, but a critical one.
Challenges
Targeted messaging. Thanks to the plethora of channels and choices facing customers, delivering the right message to the right audience isn't enough. Not only must your customers receive your message, but they also must be attentive, receptive and willing to act – regardless of the channel.

Highly choreographed campaigns. Expecting customers to change channel or device preferences is unrealistic. As a result, marketers must constantly develop and coordinate highly orchestrated touch points and micro-campaigns that span multiple channels fluidly, in a way that the customer finds meaningful and trustworthy.

Marketing response attribution. It is increasingly difficult to know which channels, campaigns or sequence of touch points contributed to qualified conversions and sales. Knowing what triggered each response would enable marketers to assess whether or not their marketing efforts were getting the best results.
Three steps to getting it right
So what does it take to do multichannel marketing right? Here are three keys to success:
Create and maintain a single view of the customer across all channels.

Establish a multichannel marketing platform.

Create consistent customer experiences across all channels.
Create and maintain a single view of the customer
Having a single view of the customer is critical. That's because today's customers often interact with your brand in a variety of ways that involve more than one touch point. It is vital that you understand how your customers behave across all channels, at each and every touch point, and that you also understand each customer's value to you.
To get that single customer view, it may help to establish a centralized marketing data mart that consolidates all customer data in one place regardless of source. When creating and maintaining a single view of the customer, keep these points in mind:
Having a lot of customer data is not the same as having a single view of the customer. It's not just the data itself that is important; it's what you do with it.

Your customer view must evolve. Customers change. Businesses change. Your customer view must change along with them. That means bringing in new data, refreshing old data, building new models, updating old ones, etc.
Establish a multichannel marketing platform
You may have heard the saying, "If all you have is a hammer, everything looks like a nail." The concept certainly applies to marketing, and that's why it's so important to establish a multichannel marketing platform. And by "multichannel marketing platform," we mean one that includes processes and technology to support:
Campaign management, including capabilities for segmentation, workflow creation and campaign execution.

Advanced analytics, including predictive analytics and campaign optimization.

Advanced execution, including capabilities for content management, event triggering, real-time decision making and next-best-offer management for both inbound and outbound marketing programs.

Response attribution, including the ability to perform marketing mix optimization, scenario planning and marketing attribution analysis.

Digital marketing, including capabilities that expand marketing beyond traditional channels to newer channels, including the Web, email, mobile, video, etc.
By establishing a multichannel marketing platform, you will be able to integrate traditional and emerging channels. You will also greatly simplify the creation and execution of cross-channel campaigns by enabling marketers to create, in essence, a single campaign that can be replicated across various channels. And all this puts the holy grail of marketing within your grasp – reaching the right person with the right offer through the right channel at the right time, while reducing costs and improving the effectiveness and performance of your marketing efforts.
Create consistent customer experiences across all channels
Customer experience is one of the most powerful competitive differentiators. And while the quality of the customer experience is important, consistency is equally important. That's because your customers experience your brand as a whole, whether their interactions with you are online, in a store, over the phone, or some combination of these. What value is there in a positive online experience if a customer's in-store experience is negative? If you treat each channel as a distinct entity, you run the risk of turning customers against you if you fail to deliver consistency.

Many physicians consider the product information they received from reps to be "biased," and almost half said the timing of sales calls are inconvenient. It would be extremely remiss of pharmaceutical marketers to continue investing all efforts into traditional #mDetailerⓇ without addressing this problem. As physicians are frustrated with current paper detailing methods, the combination Internet and tablet PC in the hands of the "live" sales rep/pharmaceutical marketing rep offers an innovative way to add value to the physician learning experience and fill the gaps that are left between rep visits.
Frustrated with lack of medical information that they receive from traditional sources, doctors are turning to the web to aid in their information search. Physicians predominantly seek medical information online in the evenings, and weekends. The implication is that home time is not "lost time" and pharmaceutical marketing professionals can take advantage of this to build relationships with their targeted physicians after office hours.
Physicians who refuse to see sales reps in their offices often say "yes" to online details, offering pharmaceutical marketing professionals a way to reach these doctors and influence their prescribing behavior. More recent studies have shown that many physicians are interested in participating in #mDetailerⓇ and receiving product information via the internet, even if they have not yet had the opportunity to do so.
Tablet PC detailing or Closed Loop Marketing, is a proven phenomenon that empowers the pharma company with a tool to enrich the sales reps' presentation to the prescriber, drive segmented messages to the right doctors at the right time, monitor compliance with brand messaging, and provide for a powerful analytical and predictive modeling tool.
The sales rep/physician interaction: Experts in adult learning theory and how physicians in particular learn from sales rep interactions have assimilated an algorithmic approach to the interactive #mDetailerⓇ that allows the sales rep to automatically gather data about the "learning stage" of the physician. This is interwoven with different interactive mechanisms as the product information is 'revealed' or requested for by the physician. Additionally, dynamic brand message acceptance information can be delivered back to pharmaceutical marketing teams for analysis and transformation into modified "messaging" for future encounters.
Segmented Messaging: Prescribers can be segmented on multiple dimensions at a much more granular level beyond the current one-dimensional sales deciles. Modifications of segmented and targeted information can be passed from sales call to sales call. This cycle is repeated over and over again with the physician engaging in the process more as a learning experience and not as being "detailed" by a sales rep.
What this Means to the Various Stakeholders
Through this innovative approach, pharmaceutical brand teams will have more knowledge about field force activity and prescriber reaction to brand messages. The sales rep will better understand where the physician is on the "learning curve" relevant to a given brand or pharmaceutical product. The prescribing physician will not feel the traditional detail but rather is immersed in a learning experience which can drive behavioral change.
The tablet PC/#mDetailerⓇ platform has the potential to transform the traditional pharma business model, where a sales call, delivered via any channel, can become a more productive, less expensive marketing action, requiring lower commitment of resources around pharmaceutical marketing plans. This will allow marketers to reach broader audiences and achieve more rapid returns on their efforts.
Multi-Channel Marketing: A Tablet PC Driven #mDetailerⓇ Success Phenomenon